Intern Placement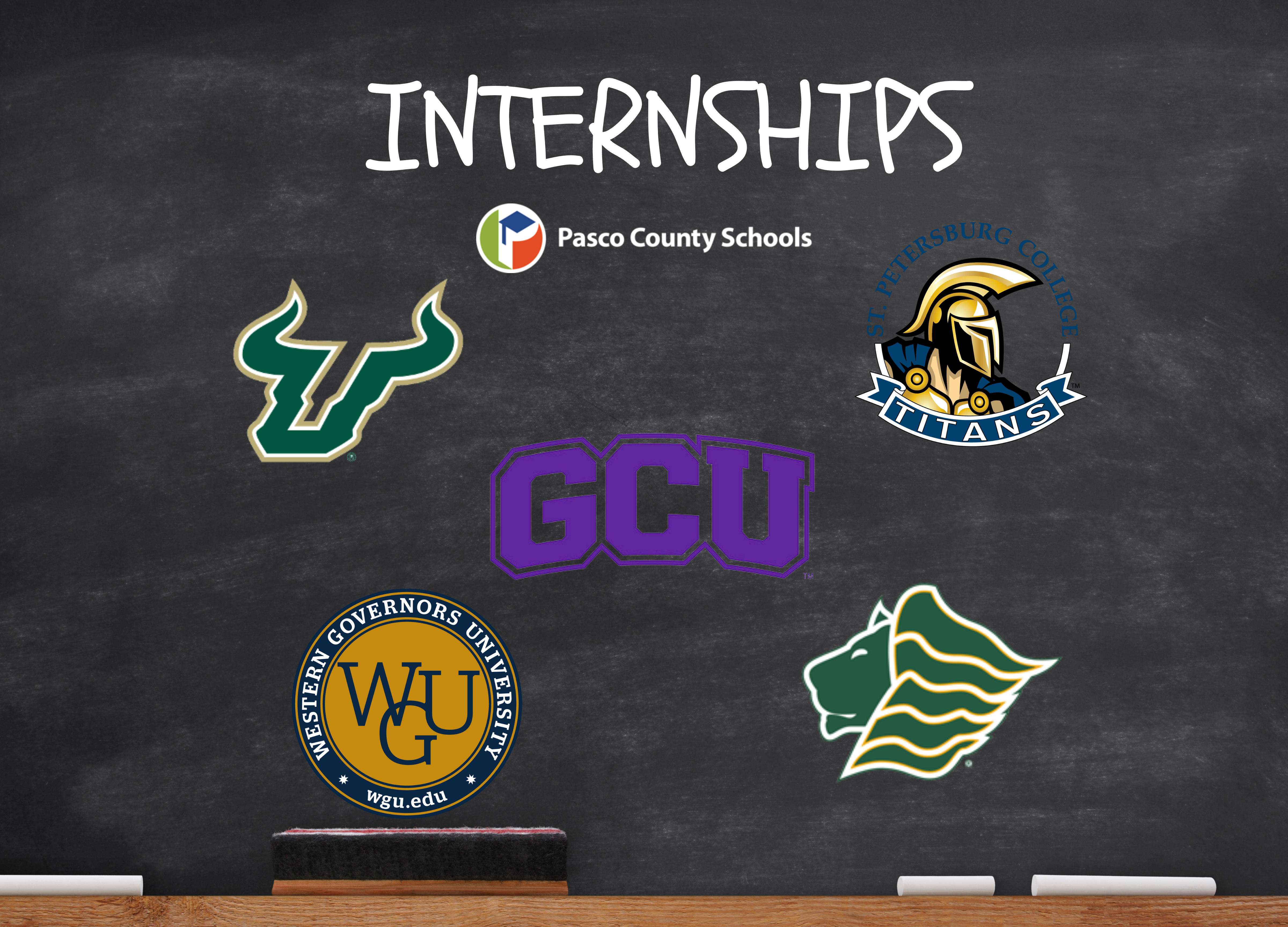 Please follow the steps below to intern for Pasco County Schools:
Step One: Submit Form
Please submit the  Intern Placement Request Form to request a placement with Pasco County Schools. The request can be submitted by either a university supervisor or intern.
Step Two: Placement Confirmed
University supervisor or intern requesting placement will receive an email confirming the placement, school location, and CT information.
Step Three: Schedule Fingerprints
           COLLEGE INTERN - Code FPPascoIntern               Fee: $79.50
           There should be no contact prior to fingerprinting and background approval.
Step Four: Start Placement
Intern can begin placement once fingerprints are cleared.
Step Five: Access (ONLY FOR FINAL INTERNS)
For more information on internships with Pasco County Schools, please contact either
Kelly Smith at 813-794-2947,  kelsmith@pasco.k12.fl.us
or
George Papaemanuel at 813-794-2154, gpapaema@pasco.k12.fl.us 
in the Office for Human Resources and Educator Quality.