Employee Assistance Program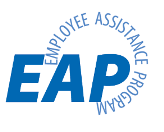 The Employee Assistance Program (EAP) is a benefit program intended to ensure a healthy work environment for all staff. Through a partnership between Pasco County Schools and New Directions (our behavioral care provider), our employees will have access to enhanced services. These services include counseling and referral for personal or work-related issues, health coaching, legal and financial consultation, and a wealth of on-line resources.
CRISIS CONSULTATION
Through our partnership with New Directions Behavioral Health,
crisis consultations and referrals are available 24/7/365 by calling
800.624.5544
In crisis situations, call 911 or go to your nearest emergency room.
If you feel that you or your family need assistance with these or any other issues,
call New Directions at 800.624.5544
** PCS employees/dependents/retirees can get authorization to initiate services through the
1-800 624-5544 intake number only - do not attempt to schedule with providers for your initial sessions on the provider websites
or by calling them if you have not completed the intake with New Directions Behavioral Health **
_______________________________________________________________________________________________________________________
For further information or direct referral to Pasco County Schools local counselor/Clinical Coordinator, call:
Extension 4-2366 | (813) 794-2366 | (352) 524-2366 | (727) 774-2366
EAP Counselors and Office Locations
Please click here for the list of Providers, Locations, and Information.
Please click here for detailed information about text message therapy through Talkspace.
Please click here for myStrength, "The health club for your mind."
Why does Pasco County Schools need an EAP?
Benefits individuals and families needing help
Improves the health and effectiveness of the organization
Reduces rising medical insurance costs
Reduces sick leave utilization
Increases employee effectiveness and productivity
Who can access services through EAP?
All School Board employees and retirees are eligible for EAP services. Employees may be full or part time, active or on leave. Services are available for all insurable dependents (spouse or child) of our employees.
How many FREE counseling sessions are provided?
Up to five (5) counseling sessions are available per issue, at no cost, for each employee, retiree, and insurable dependent (spouse or child) of an employee. If more specialized, intensive services are needed, the employee, retiree or dependent will be connected with the appropriate professional as availble through the behavioral health insurance plan or other resources. Employees enrolled in the District's group medical plan needing longer-term solutions for more serious behavioral health or substance abuse issues, can seamlessly transition to the services provided by New Directions (a part of the Florida Blue network).
At this time, text message therapy and face to face counseling sessions cannot be blended. Members will need to choose the medium that works best for them. For text message therapy, five days per week of texting equals approximately one EAP session.
Where are counseling services provided?
Counseling services are available in private offices in Dade City, Land O' Lakes, Lutz, New Port Richey, Palm Harbor, Port Richey, Safety Harbor, Spring Hill, Tampa, Tarpon Springs, Wesley Chapel, and Zephyrhills. All locations are totally separate from any school or district campus.
All EAP providers are individual professionals who schedule appointments according to their office hours. Most providers offer some appointments during the after school hours and/or on weekends.
What credentials do the counselors have?
All counselors are licensed through the Department of Health. Program, counselors include licensed psychologists, marriage and family therapists, mental health counselors and clinical social workers. Some of the providers are also substance abuse professionals or certified addictions professionals.
What additional services are available through the EAP?
In addition to counseling services, the EAP offers:
Legal
Financial Consultation - DMCC
Healthcare-related Information, Self-assessment, and Educational Guides
Work-Life Support (telephonic or online resources)
Web-based Family Resources Services
Online Health Risk Assessments
Interactive EAP website
Please visit our Wellness Site for more information on the above topics.
What type of issues can be addressed by the counseling and referral services?
Maritial and relationship issues
Family/Child adjustment issues
Job-related stress
Stress/Burnout
Depression
Anxiety/Panic Attacks
Alchol/Substance Abuse
Eating Disorders
Tobacco Addiction
Legal Issues
Financial Consultation
What if I just need some information?
You will find valuable information at New Directions. Your login code is: pasco. The website has thousands of resources covering a wide range of topics including emotional wellbeing, relationships, health, financial, legal and personal growth.
---