Medication at School
Supervisor: Lisa Kern
Secretary: Linda Graham
Contact: (813) 794-2360
(See Florida Statutes 1006.062 and 1002.20)
Administration of medication during school hours should occur only when medication schedules cannot be adjusted to provide for administration at home.
Medication will only be administered by school personnel, to students with long-term or chronic illness or disabilities or acute illnesses, which necessitate taking prescribed medication in order to protect the student's health. Download:
Navigation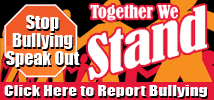 Students in Transition Program/Homeless Students: Please contact Erika Remsberg, Homeless Liaison for Pasco County Schools (813) 794-4980
The Florida Diagnostic & Learning Resources System is a discretionary project of the FLDOE that provides diagnostic, instructional, and technology support services to district exceptional education programs and families of students with disabilities.

Visit Florida Virtual Campus for your "one stop" shopping for high school and post secondary academic career explanation, decision-making, and planning.