Home Education - General Information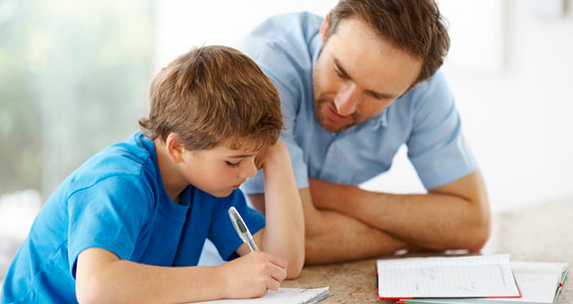 **Important changes for Home Education Students- Letter
**Important changes for Home Education Students- Spanish (Espanol)
**IMPORTANT UPDATE FOR HOME EDUCATION
Please note the following updates:
Home Education evaluations are due on the anniversary of the date your program was established. Please submit those evaluations in a timely manner to ensure your program remains in compliance. At this time, our email is the most effective and efficient means of communication. If you have questions or concerns, please email our office staff at homeed@pasco.k12.fl.us. We will respond to your email as quickly as possible.
If you are submitting a NOTICE of INTENT to Register for Home Education, please complete the intent form located at:
https://fmweb.pasco.k12.fl.us/fmi/webd/HomeEducation?homeurl=http://www.pasco.k12.fl.us
Be sure to provide an email address on the form. Utilizing the option of US Postal Service may result in a delay in processing a request or evaluation. If an email is provided, we will email the letter of acceptance once the Notice of Intent or Closure request is processed.
General Information:
Home Education is a Parent Driven Program. By opening a Home Education Program, the parent agrees to become responsible for the student's education. Even if the student is 18 years of age or older, or emancipated, a parent/guardian is necessary to open and maintain a Home Education Program.
To establish a home education program the parent, must notify the superintendent of schools of the county in which the parent resides of the intent to home educate. The notice must be in writing, signed by the parent, and include the names, addresses, and birth dates of all children who will be in the home education program. This notice must be received by the superintendent within 30 days from the start of your home education program (this can be 30 days before, 30 after or anytime in between).
You will be notified via US Mail and/or email, that a home education program has been opened, following the receipt of your letter of intent or electric intent.
Please note, the parent/guardian is responsible for maintaining a portfolio of materials and records for each child in the home education program, even if the child is taking virtual classes. The portfolio is to be preserved by the parent for two years and must be available for review by the school district.
Additionally, an annual evaluation of each child's academic progress (including students taking virtual classes) is required and must be submitted to the District School Board of Pasco County within 90 days prior to the anniversary of the date on which the home education program when opened. Please see our FAQ's, question #3 for details on evaluations.
The parent shall file a written notice of termination upon completion of the home education program with the district school superintendent, along with the annual evaluation required in Florida Statute 1002.41(1)(f), within 30 days of said termination.
*Note: There is no guarantee that your child will receive credit for the home education program if he or she is re-enrolled in a public school. Standards are extremely difficult to meet for grades 9-12.
Florida Statutes require that you notify the school district in writing if you move to a new location in Pasco County or if you close your home education program.
For your convenience, we have developed an electronic intent that can be completed online by the parent/guardian to establish a parent driven home education program. Please note this electronic intent does not work on mobile devices.
Forms:

EL7 (Form used to play sports at public or private schools.)
Standardized Testing Schedule. Please make arrangements with your zoned school for all testing.
Please see Important Links on this page for additional information.
Contact Information:
The District School Board of Pasco County
7227 Land O Lakes Blvd.
Land O Lakes, FL 34638
Attn: Home Education
Home Education Office email: homeed@pasco.k12.fl.us
(813) 794-2782 (phone)
(813) 794-2915 (fax)