November 18, 2016
Schools and the District Office Complex will be closed Monday, November 21, through Friday, November 25, for Thanksgiving Break.
Superintendent's Message
Happy Thanksgiving!
Thanksgiving Break Reminders
Shutting Down Facilities
As you prepare for Thanksgiving break, please remember the importance of completely shutting down all facilities during the entire break period. Our budget includes projected savings that will come from non-use during this break. In support of our conservation efforts, please turn off or unplug all non-essential office equipment such as printers, copiers, computers and monitors. Please also unplug small appliances, like coffee pots, microwaves, etc. These little steps really do add up to substantial savings. If you have voice mail, please record it to reflect that your office is closed for the Thanksgiving Break, stating the to and from dates and when you'll return. We'd also like to remind staff to remove any personal food items from the shared refrigerators. We hope that you enjoy a well deserved period of rest and relaxation over the break!
Out of Office Email Auto-Reply
Apple Users
In Outlook see (Left hand side; below the send/receive and above E-mail, New and the Delete basket) you will see tabs: Home, Organize, and Tools. Click on Tools. In the ribbon, next to My Day, click on Out of Office. Next, a window will open up. In the top box click the button Send Out of Office messages. This will allow you to type your email reply into the box. This information is what any sender will receive when they send you an email over the Thanksgiving Break. (You may go ahead and type this in and once done click the button on the do not send out of office messages, click OK.) Minutes before you leave for break, you'll repeat the opening process. Go back in this window and click on the Send Out Office Message and click OK . You may wish to type the same message in the lower window and check Send replies outside my company to: click on "Any one outside my company" click OK. Example: Our District schools and offices will be closed for a Thanksgiving Break from November 21 through November 25, 2016. I will be back to work on Monday, November 28 and will reply to received emails at that time. Thank you and Happy Holidays.

PC Users
Click on file, then click on automatic replies. Click on the button to "Send automatic replies;" the click the box for "only send during this time range." Choose the dates you want. Type the example in the windows for both "Inside my organization" and "outside my organization." Then click OK.
Voicemail
Any employee who has voice mail on their work extension, please record a message reflecting our Thanksgiving Break closure. Remember to leave a post-it on your phone to change your message when you return from break.
Congratulations!
Outstanding School Volunteers
The Outstanding School Volunteer Award is presented annually to school volunteers who have shown outstanding dedication and commitment to quality education in Florida. The 2016-17 Pasco County Schools Outstanding School Volunteer Award winnners are:
Youth Category: Avalon Moorehead, Gulfside Elementary School volunteer
Adult Category: Rebecca Ratee, Cypress Elementary School volunteer
Senior Category: Will Neubauer, Veterans Elementary School volunteer
Outstanding Seniors
Each year, one 12th grade student is selected from every high school in Pasco County for the Outstanding Senior Award. This award is given on the basis of academic record, service, leadership, citizenship, and evidence of commitment to school and community. Students considered for this prestigious award are nominated by the student body, principals, faculty and staff. The nominees from each high school are interviewed by a panel of administrators who ultimately make the difficult decision of narrowing the selection to one student to represent Pasco County Schools.
Congratulations to the 2016-2017 Outstanding Seniors:
Jessica Skrelunas - Anclote High School
Ryan Savoldy - Fivay High School
Christopher Hamilton - Gulf High School
Alexis Speros - Hudson High School
Nurah Koney-Laryea - J.W Mitchell High School
Maxwell Keenan - Land O Lakes High School
Courtney Kim - Pasco eSchool
Zachary Balogh - Pasco High School
Johannah Cummines - Ridgewood High School
Allysa Allen - River Ridge High School
Colby Coats - Sunlake High School
Tiye Flavien - Wesley Chapel High School
Payton Wilson - Wiregrass Ranch High School
Keith Brockington - Zephyrhills High School
2016-17 All-State Chorus Groups
Congratulations to the following students for making 2016-2017 All-State Chorus groups:
Merry Spagnuolo- Charles S. Rushe Middle School
Rylee Alvarez- Dr. John Long Middle School
Nia Evens- Dr. John Long Middle School
Victoria Angiulli- Wiregrass Ranch High School
Shannah Ramos- Wiregrass Ranch High School
West Side Schools Rezoning Update
On Thursday, November 17, the West Side Schools Boundary committees deliberated for nearly 4 hours and selected middle and high school map recommendations. The recommendations will be presented to the School Board for the first of two public hearings on Tuesday, December 20. The second public hearing and School Board vote will take place at the Tuesday, January 17, 2017, board meeting. Below are the maps that have recommended by the boundary committees:
Visit the district's rezoning page for more information about these and other school boundary changes for the 2017-18 school year.
New/Renovated School Dedications
Wiregrass Elementary School: Thursday, December 1, from 6 p.m. to 7 p.m.
Bayonet Point Middle School: Tuesday, February 7, 2017, from 6 p.m. to 7 p.m.
School Spotlight
Double Branch Elementary School
Volunteers
Volunteers are an important part of Pasco County Schools. Last year, we had almost 17,000 approved volunteers who logged more than 234,000 hours of volunteer service. We appreciate and are always looking for good volunteers, but we also want to make sure student and staff safety come first. As required by section 943.04351, Florida Statutes, the District Volunteer Programs office screens all applicants through the state's Sexual Offenders and Predators database. In addition to this screening, we also complete a statewide criminal records search. Once an application is submitted and approved the applicant can volunteer at a school or school-sponsored event.
Each school should have an assigned Volunteer Coordinator to ensure that all visitors and volunteers have been approved and are properly verified, prior to any interaction with students. This includes activities on campus or participating in approved off-campus activities. Each school should also use the Raptor system to rescreen and check in/check out each visitor/volunteer. Raptor checks that national sexual offender and predator database, and it is imperative that every visitor and volunteer is checked-in using Raptor so that we are not allowing registered sexual offenders on campus with children. It also is the system the district uses to track volunteerism at our schools for reporting on the Success Plan scorecard.
There are many exciting and rewarding opportunities for Pasco County parents, students and retirees in our schools. Anyone wanting to volunteer, whether it's helping in the classroom, being a field trip chaperone or helping at afterhours events, must complete the online volunteer application. District employees who volunteer at their children's schools also are encouraged to complete the online application in order to track their volunteer hours. For more information, visit the Volunteer Programs webpage.
School Holiday Events
We want to share our schools' holiday events! The Communications and Government Relations Department photographers are looking for classroom stories to tell through video. If you have an exciting or interesting hands-on event planned, please call the department at 813-794-2717 or email Andy Dunn at least two days in advance and we will make every effort to come to your school. Be sure to send us descriptions, including the days and times, so we can share with media.
Feeding Pasco's Kids Food Drive
The Pasco Sheriff's Office annual Feeding Pasco's Kids food drive is accepting both monetary and food donations. Like last year's event, the proceeds from the Feeding Pasco's Kids food drive will homeless children and students in Pasco County Schools. Other recipients include the Salvation Army, Sunrise Domestic Violence Shelter in Dade City, God's Food 4 Life in Lacoochee and The Thomas Promise Foundation in Zephyrhills.
Donation boxes have been placed in the lobbies of Pasco Sheriff's Office buildings and a number of area churches. Monetary donations can be made by check or money order to Pasco Sheriff's Charities, with Food Drive in the "For" line. They can be mailed to Food Drive Donations, Pasco Sheriff's Charities, 8700 Citizen Drive, New Port Richey, FL 34654. All donations must be received by Friday, December 9.
If you would like to donate or have any questions about Feeding Pasco's Kids, please contact the Sheriff's Community Relations Office at 1-727-844-7759, Monday - Friday, from 9 a.m. to 5 p.m.
November is Florida Family Engagement in Education Month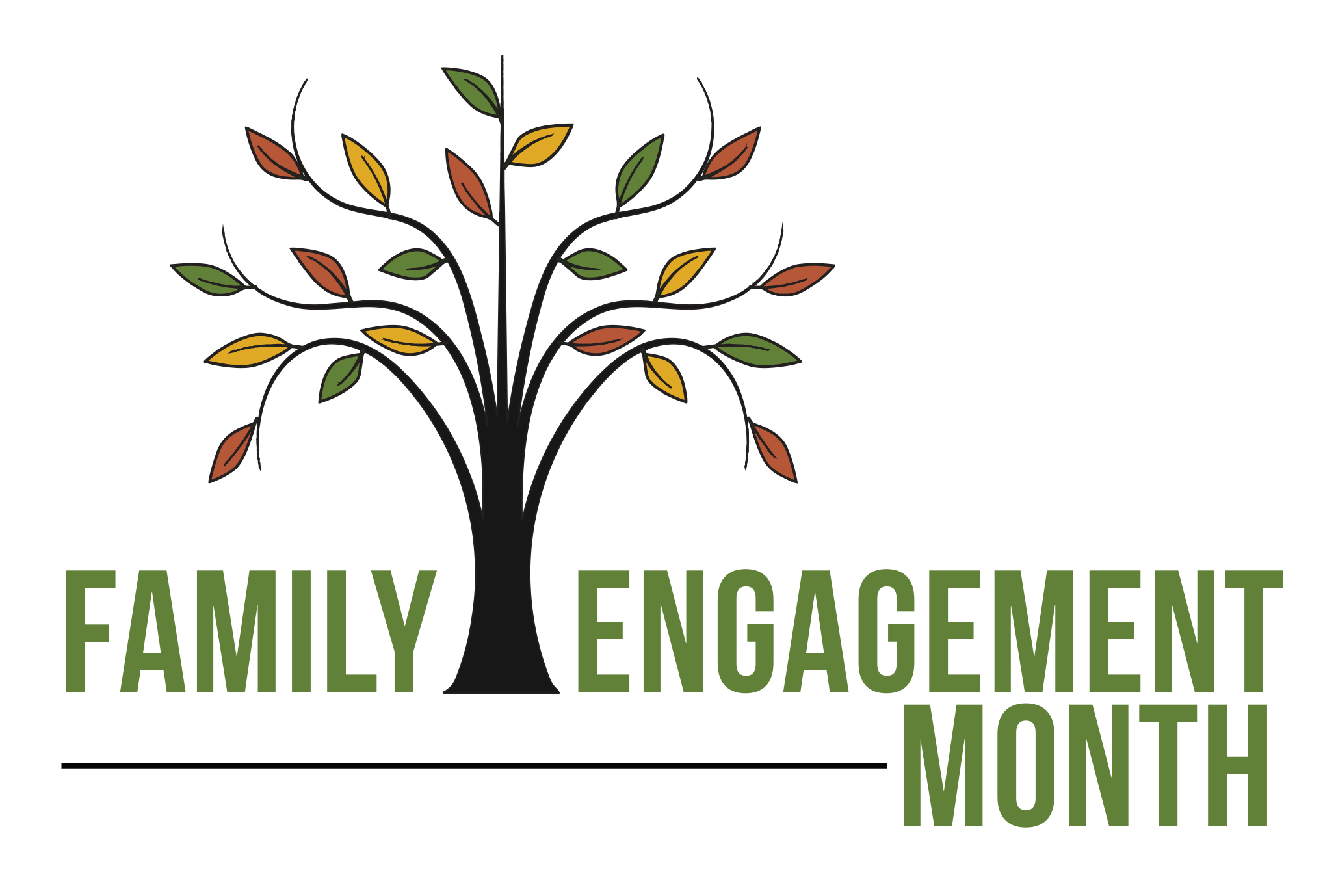 According to the Florida Department of Education's website, Florida Family Engagement in Education Month is a time to celebrate the important role parents and families play in their children's education. When schools work together with families to support learning, children are more motivated to succeed-not just in school, but throughout life. Click here for more information.
Local Government
Pasco County
County Offices to close for Thanksgiving
Big Brothers Big Sisters of Tampa Bay Informational Sessions
Big Brothers Big Sisters of Tampa Bay is hoping that this holiday season people will give of their most precious commodity -- their time.
With more than 50 children in Pasco County on the waiting list for a Big Brother or Big Sister, the nation's largest youth mentoring organization has streamlined its enrollment process to make becoming a volunteer mentor quicker and easier than ever. Throughout the month and at three locations in the county (New Port Richey, Land O' Lakes and Wesley Chapel), Big Brothers Big Sisters conducts orientation and training sessions that, when completed, leaves the potential volunteer 90 percent through the enrollment process.
Adult mentors, called "Bigs," can choose between several programs. There is a school-based program, where the Big visits his or her "Little" one hour a week at their school or afterschool program. Or they can choose the community-based program, sharing a minimum of 8 hours per month with their Little doing fun things like going to the movies, shopping, playing mini-golf or enjoying the many donated sports and theater tickets that BBBS provides for the matches.
Big Brothers Big Sisters of Tampa Bay serves children in seven counties and had nearly 3,000 matches in 2015. The success of the program is impressive, with 99 percent of the children in the program last year staying out of the juvenile justice system, and 97 percent being promoted to the next grade level. To learn more about becoming a mentor, please plan to attend one of the following orientation and training events:
Tuesday, November 29, from 5:30 p.m. to 7 p.m.

Wesley Chapel Honda - 27750 Wesley Chapel Blvd., in Wesley Chapel

Saturday, December 3, from 10:30 a.m. to 12 p.m.

New Port Richey Recreation and Aquatic Center - 6630 Van Buren, in New Port Richey

Monday, December 12, from 5:30 p.m. to 7 p.m.

Rasmussen College - 18600 Fernview Street, in Land O' Lakes

Tuesday, December 13, from 5:30 p.m. to 7 p.m.

Wesley Chapel Honda -27750 Wesley Chapel Blvd., in Wesley Chapel
For a complete list of orientation dates and locations, click here and follow the "volunteer" links. For more information please contact Deb Kristol-Irwin, Director of Partnership Development for Pasco County at 813-997-6881.
National Louis University Information Session
National Louis University, the leader in educating educators since 1886, is organizing a cohort that will meet at in the Hernando County School Board's district office on Wednesday, December 7, at 4 p.m. Click here to learn more.
myPascoConnect
Kudos
Libby Rossman, I just have to tell you that you are amazing. The number of these [volunteer applications] you do everyday, is unbelievable!!!!!!!! Thank you for being you. -Mary Ann Brown, ESE Secretary, Mittye P. Locke Elementary
---
Superintendent Browning, my name is Amber Burgess and I am a teacher at WES. Both of my daughters attend ZHS and I wanted to write you regarding an outstanding teacher at that school. His name is Scott Carroll and he teaches AP US History to one daughter and Government to another. He name gets brought up all the time at my dinner table which Is VERY unusual for high school teachers. His teaching is innovative and rigorous. They love it even though it is difficult. I have never seen either of them more engaged. Considering he sees them 40 minutes a day – I could not be more impressed with the impact he has had on them. Please recognize this amazing teacher! -Amber Burgess, First Grade Teacher, Woodland Elementary
---
Principal Michael Cloyd, I wanted to take the time to tell you that Sunlake High School has an outstanding administrative and teaching staff. My daughter...is a very strong student academically, she not only had a 4.0 through middle school and a 3.8 in honors at LOLHS, but scored very high or perfect on all of her FSA tests...A few weeks in to her start at Sunlake, she started experiencing issues of severe pain that lasted weeks...She is on the way to recovery and is in the hospital home bound part time through Sunlake. With all of this chaos, I wanted to really share how wonderful your teaching staff, your nurse and guidance counselors have been. Even the front office staff have been great. While she was out your teaching staff went over and above to get her work to her...their efforts and concern went a long way to make her feel cared for at her new school. I want to personally call out the efforts of Mr. Chaltry, Ms. Noffsinger, Mr. Tejas, Ms. Kintz, Ms. Latimore, Ms. Huelle, and Mr. Dillinger...Your staff have definitely made a big difference in my daughter's life and wanted to thank all of you. -Sarah Thomas, parent
---