June 10, 2016
Superintendent's Message
Summer Hours Information
In line with our continuous energy conservation efforts, the District will once again be operating on a four-day work schedule for several weeks during the summer. We will be closed on the following non-work days:
June 24
July 1
July 4* (Monday)
July 15
July 22
July 29
*The District will operate on extended hours from Tuesday through Friday, July 5-8.
Extended Hours During Four Day Work Weeks:
The general operating hours for the District Office Complex will be 7:30am - 5:30pm, Monday through Wednesday and from 7:30am – 5:00pm on Thursday (except for the week of July 4 when extended hours will be in effect Tuesday through Friday). To best serve the public, departments must ensure adequate coverage during these hours.
Below are typical summer work schedules for employees who work 37.5 hours per week or 40 hours per week. These schedules may vary based upon worksite/program needs, and administrators may establish schedules that best suit the needs of their departments. Employees are required to work all of their contracted hours each week and must take a minimum 30-minute unpaid lunch. Consistent with the purpose of conserving resources and subject to very limited exceptions, employees are generally not permitted to enter buildings during the designated non- work days.

Sample Standard Work Schedules
37.5 Hour Employees

Monday – Wednesday: 7:30am – 5:30pm, 30 minute lunch, two 20 minute breaks.
Thursday: 7:30am – 5pm, 30 minute lunch, two 15 minute breaks.

40 Hour Employees

Monday – Thursday: 7:00am – 5:30pm, 30 minute lunch, two 20 minute breaks.
Requests for Vacation in Lieu of Extended Hours:
Employees may request approval to use one day of earned vacation leave per week, in lieu of working extended hours. Approval is not guaranteed and is subject to supervisor approval after consideration of multiple factors, including worksite needs and staff coverage.
Summer Casual Dress:
Summer business casual attire is approved from June 10th through August 12th, the period when school is not in session. Please use discretion in determining whether normal business attire would be more appropriate for certain meetings during this time.
Summer business casual attire includes Polo-style shirts, casual slacks, casual shoes (not athletic shoes), dress capris, dress sandals, etc. Jeans are not permitted, except on Fridays. Please refer to the professional appearance guidelines on the HREQ website for a detailed description of "Summer Business Casual Attire." Thank you, and please contact your supervisor with any questions.
Congratulations
Class of 2016
HealthierUS School Challenge: Smarter Lunchrooms Award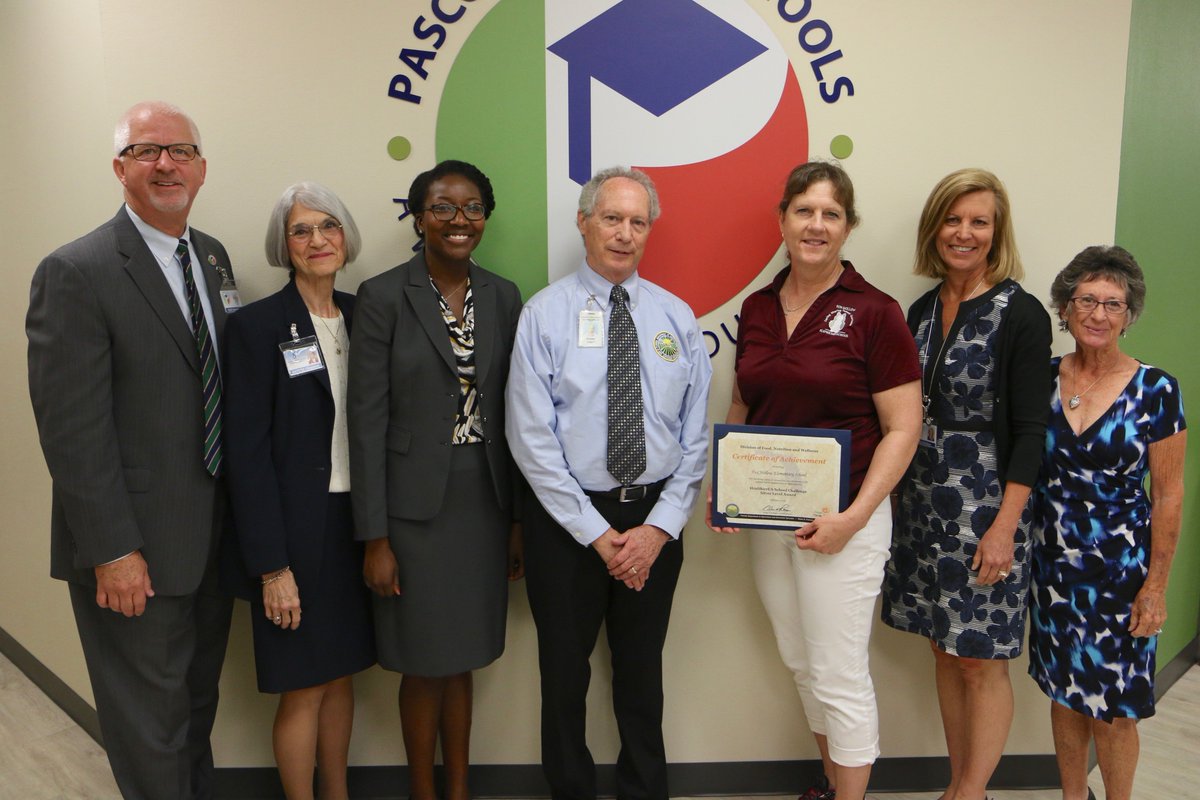 The HealthierUS School Challenge: Smarter Lunchrooms (HUSSC) initiative is to recognize Team Nutrition Schools that have created and maintained healthy school environments through both physical activity and nutrition& wellness programs.
Voluntary Sick Leave Donation Program Update
The District's Voluntary Sick Leave Donation Program is a significant benefit to employees who have exhausted their earned leave and who are in need of additional sick time, due to a major illness, accident, or injury to themselves, their spouse, or legally dependent child. It also provides a meaningful opportunity for co-workers to help out their colleagues in need. The program was launched in October 2016, and has received much praise, likely due to the following statistics where the majority of requestors received at least seventy-five percent of the days requested---and nearly half of the requestors received all of the requested days:
84 verified requests to date (48 of the 84 have been distributed twice)
1,998 days requested; 1,207 days donated

56% of requestors received 75% or more of the days requested.
48% of requestors received 100% of the days requested.
Only .05% of requestors (4/84) received none of the days requested. (Diagnoses were 2 degenerative back/spinal issues, 1 pneumonia, & 1 blurry/loss of vision.)

68 requestors elected to disclose their diagnoses in their published requests; 16 chose not to disclose.

Not disclosed illnesses: 303.5 days requested; 210.5 days received
Illness disclosed: 1,694.5 days requested; 996.5 days received

76 requests were distributed districtwide per the requestor; 8 were distributed to the requestor's work location only
99 days have been returned to the donors (death or return to work early)
Only two requests were administratively declined, based upon diagnoses not meeting the program criteria: fractured thumb and periodontal disease. There have been no complaints of fraud or abuse relative to the program.
New Service for Employees
Do you need your employment or income verified? We are pleased to announce that Pasco County Schools now uses The Work Number® to provide automated employment and income verifications for our employees. The Work Number from Equifax is a fast and secure way to provide proof of your employment or income—a necessary step in many of today's life events including obtaining credit, financing a home or automobile, obtaining a housing lease. The Work Number simplifies the verification process and accelerates qualifying decisions through an online system available to verifiers 24 hours a day, 7 days a week. Please note that this is not for loan forgiveness verifications or social services verifications.

Hundreds of thousands of credentialed verifiers rely on The Work Number for rapid access to information critical to their decision process, and thousands of employers nationwide have entrusted The Work Number to provide this important service on behalf of their employees. Additionally, the employees who work for organizations that contribute information to The Work Number can access one (1) free Employment Data Report (EDR) each year through The Work Number's website. The EDR provides complete historical employment and income information, as well as a listing of verifier requests for the past two years. For additional information about The Work Number or accessing your Employment Data Report, click here and use the log-in information below. For Pasco County Schools employees, the default ID and PIN scheme is:
ID: Social Security Number (9 digits, no dashes)
PIN: Last 4 of SSN + 4 digit Birth Year
The Work Number will be used for:
Obtaining Credit
Financing a home or automobile
Obtaining a housing lease
Please continue to send Loan Forgiveness forms and Social Services verifications to EVerifications@pasco.k12.fl.us or you can fax them to:
Central 813-794-2151
East 352-523-2151
West 727-542-2151
If you have questions, please message us using Live Chat or email our office.
Continuing Education
Saint Leo University's Teacher Boot Camp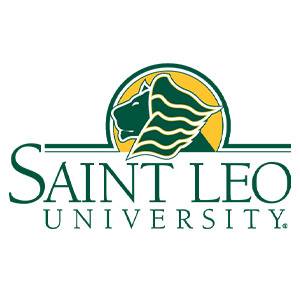 Saint Leo University's Department of Education is hosting a beginning teacher "Boot Camp" for new teachers on July 29, from 9 a.m. to 12 p.m, in Saint Leo's board room. The purpose of this program is to help bridge the gap between student-teaching and having your own classroom. From putting together a "who's who" list to learning the acronyms, this mini workshop is designed to help your new teachers be prepared for the first days of school. The participants have given our "boot camp" high marks for helping them get ready for their new positions.

As a valued part of our Education program, we would like to extend to your new teachers the opportunity to attend this workshop at Saint Leo. There is no cost to attend and they do not have to be a Saint Leo graduate. If you would like your new teachers to attend, please extend an invitation to them. If you are interested, please have your new teachers RSVP to Beverly Ledbetter at 813-294-9863 by July 28.
$500 Tuition Savings for Pasco County Schools Employees
The University of West Florida is pleased to continue our partnership with Pasco County Schools. UWF is offering a $500 tuition savings off the first course for the August 22 start date. The following programs are offered:
M.Ed. in Educational Leadership

Shortest program in Florida
10 courses
Program lasts 18 months or less

Doctorate (Ed.D.) in Curriculum & Instruction/Curriculum & Assessment

Only Florida state university to offer a fully 100% online doctoral degree

Also offered

GRE Waiver
Teacher Loan Forgiveness
Public Service Loan Forgiveness
The admission deadline is July 25. This tuition savings is in addition to the partner tuition rate district employees already receive for the M.Ed. in Educational Leadership. To learn more, please contact Casey Berman, Executive Director at 727-515-3607.
Unemployment Compensation and Summer Vacation
Florida law provides that unemployment compensation benefits are not payable to employees of an educational institution during winter/spring break or for summer vacation when the employee has "reasonable assurance" of returning to work at the end of the break or period. If you have been reappointed for the next school year, you have reasonable assurance of returning to work, and are therefore not unemployed. Only employees who have been officially notified, in writing, that you have been laid off, or that your job has been cut, or that you will not be returning to the same job next year, and have not been placed or have not accepted another position with the District, may file for unemployment compensation benefits for the summer.Employees who have received written notice of layoff and have not been recalled for the 2016-2017 year may file a claim effective after their last workday of the 2015-2016 school year. If you have specific questions or need more information, please do not hesitate to contact the Office for Employee Relations at 813-794-2322.
myStudent Voluntary Training Sessions
Pasco County Schools is pleased to announce the newest of our local instructional improvement tools, myStudent. This system will replace our current gradebook and attendance system, eSembler, as well as our current student information system, TERMS. Use of myStudent will be begin August 8 for all staff.
Trainings for this transition have started for various school and district staff, and teachers can expect support with this platform as school begins in August. Additionally, we have developed voluntary evening sessions where staff can preview the new system. To learn more about the sessions, see the attached flyer for information regarding specific times, dates, and locations of the voluntary evening sessions. To register for a session in myPGS, look for Course #765. For questions regarding the sessions, click here to email for assistance.
Attention: 198-day Employees
An alert employee noticed that the calendar posted on the Calendar website included incorrect information about 2016-2017 pre-planning days for 198-day employees. Pre-planning is August 8 to 12, and students return to school on August 15.
Free Meals for Students
Bus Drivers Needed
If you know someone who would be interested in driving for Pasco County Schools, please let them know that we are accepting applications.
Citizen Input Needed
As part of the upcoming Strategic Plan update, Pasco County will be conducting a SWOT analysis with community members and stakeholders to gain a better understanding of the Strengths, Weaknesses, Opportunities and Threats our community faces. The importance of a SWOT analysis lies in its ability to help clarify and summarize the key issues and opportunities facing Pasco County. Click here to learn more.
Fitness Discount for Employees
BCMF is offering Pasco County Schools employees two months of unlimited large group classes for $150, with the first class for free. Contact BCMF at 727-842-7000 or visit their website for more information.
Submit Your Story Ideas
The Communications and Government Relations Department is always looking for story ideas to pitch to reporters, so they created an online form to make it easy for teachers, staff, and administrators to send in items of interest. Click here to access the form.
Kudos
Mrs. Quigley, words truly cannot convey the appreciation and gratitude I have as a father for everything you have done the past three years working on behalf of my son, but I will try and communicate my heartfelt feelings here. As a parent you do everything you can to encourage, provide, guide, etc. and yet you realize that everything you do can easily be undermined by the world we send them out into. I knew every day these three years when i sent him to school he had an positive environment to go into and he had GREAT people like you to 'have his back.' You embody in my opinion everything an educator should be. You consistently navigate through your day finding ways to make a difference in spite of difficult policies, people and pressures. You Mrs. Quigley didn't just make a difference, you helped develop a young man into a person of character. With your guidance he had the freedom to work through his academic challenges, with your perseverance he had the hope that he could do it and with your compassion he was able to see what a real and authentic educator is all about... -Gary Barker, parent
---
Communications and Government Relations Director Cobbe, I wanted to send a huge "THANK YOU" for sending Jorge Pejot and Ray Torres to our school today (RBCES). They had a job to do for our portables and stopped in to help our Plant Manager to fix the phone in the computer lab that hasn't worked all year. Both men were quick to act and very professional. -Alison Davenport
---
Superintendent Browning, as a Pasco County foster parent, it can be very challenging to get children who are placed in our homes enrolled in school. I was recently placed with a teenager who had been out of school for over two weeks because the fostering agency was unable to find her a long term placement. As a Pasco County teacher, it was very important for me to get her back into school as quickly as possible. Thanks to Pine View Middle School Principal Jennifer Warren and her staff, my challenge of enrolling a new foster child into school during the last 3 weeks of school was made so much easier. Her staff was able to expedite the enrollment process by working with me via e-mail and phone to enroll my foster child. To say that Ms. Warren helped me is an under statement. She made herself available via e-mail after school hours in order for my foster daughter to attend her 8th grade dance, two CBI field trips as well as the 8th grade field day...To personally assist a foster parent with several issues at the craziest time of the year displays true character and compassion. Jennifer, I am so grateful for all of your help and I know that you truly made my foster daughter's 8th grade year one she will always remember. -Christie Como
---
Mrs. Linda Dlugozima, I just wanted to take this time to express to you how very grateful we are to have had you as our child's teacher this year. As you know, she is VERY shy and we had a rough start to the school year. She would come home crying everyday wanting to stay home with me. However, after a couple of weeks things changed. She has definitely bonded with you this year and now expresses how she just wants to stay in Kindergarten with you...She has grown leaps and bounds and I am extremely impressed by how much. Her math skills amaze me as well...You are a wonderful teacher. And the amount of patience and energy you have to be able to keep 20 kindergartners attention is amazing. You have been such a blessing to us this year and we have had so much fun. I believe that is key to learning. If it's not fun then the kids will not show interest. We will definitely miss you next year. And we definitely recommend you to any student coming into your class next year. We love you. -Christal and Bryant Shurley, parents
---
Superintendent Browning, I wanted to take a moment to thank the front office staff at Calusa Elementary. I have spent some time supporting CAES this year and each time that I have worked with the front office staff and volunteers they have been welcoming, gracious, supportive, and kind. It often goes unnoticed the tremendous amount of work that goes into the daily activities of a school. The front office staff listen to the compliments and complaints from families and community members, student injuries, crisis situations, fielding hundreds of phone calls, escorting students to and from classes, helping teachers with tasks and activities, offering to make copies or courier materials, handling behavioral concerns, collecting field trip slips, organizing resources, and welcoming each and every person that steps foot on campus (and usually by name!). I am truly impressed with the team at CAES and just want to thank them for letting me be a small part of their school family for a few days. -Jenna Sage, PhD, BCBA, Program Coordinator, Prevention and Intervention Supports
---
Superintendent Browning, I want to celebrate an unlikely individual, a substitute teacher, Mr. Alan Kaufman. Mr. Kaufman is a fixture at LOLHS but he does work at several schools. He is committed to providing the best he has each day for the teachers he is substituting for and as a result is highly requested. He asks for the challenging assignments first, even trading jobs to be with classes such as reading classes and self-contained ESE classes. He says, "I just love those kids and they need me the most." He supports athletics, attends games and really gets to know the students...He is the best kept secret in Pasco Schools. He is retired (not from education) but his legacy as a role model continues for the students he sees on a daily basis. I have heard he is very much the same at Sunlake High School. It is always a competition to see who can get Mr. Kaufman the most each week to substitute between schools. I know substitutes do not get a lot of accolades and Mr. Kaufman is a true stand out! -Shawn Hohenthaner
---
Superintendent Browning, my daughter is a 9th grader in Land O¹Lakes High School. She did this project for journalism and I felt compelled to share it with you. For as many times as you get bad or distressing news, I wanted you to know that good thing occur at the schools as well, that teachers really do make a great difference and are appreciated by not only their supervisors and peers, but by students as well. Thank you for your time. -Kristle Tirado, Land O' Lakes High School parent
---
To Danielle Desanste and the Key Club at Mitchell High School - They have worked very hard and collected, sorted and delivered over 60 bags of food for the families in need at our school. Danielle is full of energy and willing to go the extra mile. -Andrea Morrow, Parent Involvement Coordinator, Mittye P. Locke Elementary School
---
Good afternoon, my name is Angie Brayton and my youngest son currently attends Pasco Middle part-time. Last year my father-in-law contacted you about a bullying issue we were dealing with with Pasco Middle...This year however has been different. With Mr. Jeff Wolff as the new principal, I am noticing the dramatic decline in bullying issues in just his first year. Having friends with even younger children, I feel confident they will enjoy the learning experience they will have as future Pirates. Mr. Wolff and his staff are doing great!! -Angie Brayton, Pasco Middle School parent
---
Kudos to our Technology Services Technician, Steve Tomassetti. While our MRA was unavailable, he stepped up to assist our visiting author. He helped him load his presentation onto a Mac and got him connected to the Apple TV and remote. He really saved the day! -Megan Hermansen, Assistant Principal, Deer Park Elementary
---
Events and Kudos sections are copied verbatim from their submission, with minimal, if any, alteration.
---