Instructional Coaching
Instructional Coaching
Welcome!
Thank you for visiting our Instructional Coaching page. Our theme for the 2023-2024 school year is Coaching for School Improvement. We setting a district culture and expectation for coaching for all staff and are aiming to leverage high impact coaching to improve student outcomes.
Below you can find important information about instructional coaching, coaching roles and responsibilities, and professional learning events. Explore the links provided below to coaching resources and myDevelopmentOpportunities.
Prerequisites for Pasco County Coaching Candidate List Process:
Bachelor's Degree from an Accredited College/University
5 years teaching experience, with evidence of leadership experience
Must have 3 out of 5 years of teaching in the content/level applying for
ITC Humanities (elementary only) must be Reading Endorsed by end of 2021
Current Florida Teaching License
3 References – one MUST be from a current Supervisor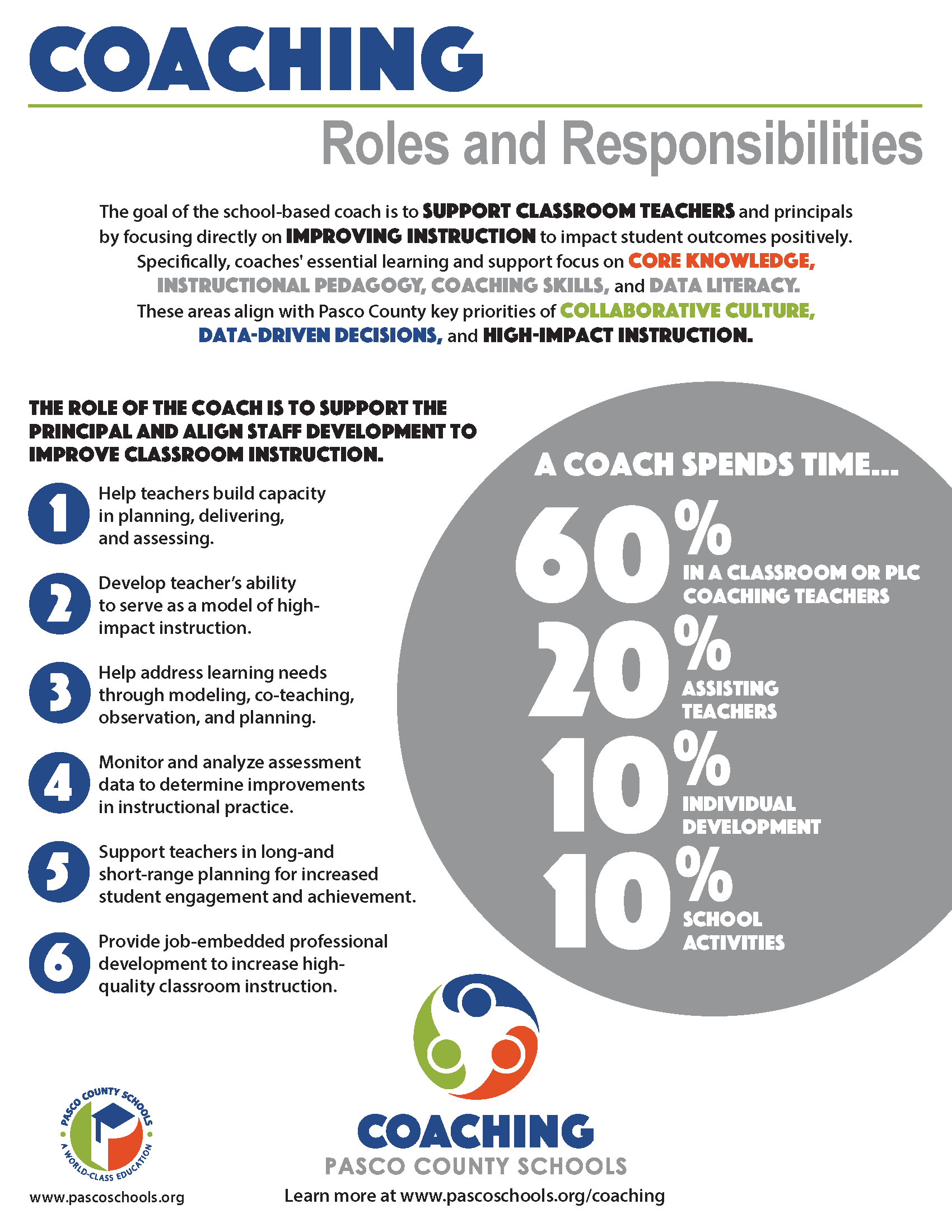 New Professional Learning Opportunities for Instructional Trainer Coaches: 2023-24
Student Work Analysis Certification

(

Student Work Endorsement)

​

Monthly content coaching sessions

​: STEM and Humanities

Two Instructional Coaching Conferences

​

Florida Literacy Coaching Endorsement

​
Resources for developing and monitoring coaching cycles
myDevelopmentOpportunities - Coaching Opportunities
Aspiring Coaches – Are you considering becoming an instructional coach? We have several professional learning opportunities to grow your coaching skills and content knowledge. Check out the Aspiring Coaches section of the myDevelopment Opportunities site.
Current Coaches – If you are currently in an instructional coaching role and would like to find out ways to continue growing and advancing your skills, navigate to myDevelopment Opportunities space dedicated to growing within your position.
Advancing Coaches – Seasoned coaches looking for leadership opportunities and ways to master their craft are invited to explore the Advancing Coaches opportunity cards. Not only can you find ways to become involved with district initiatives and projects, but you can hone your leadership skills.
Contact for more information: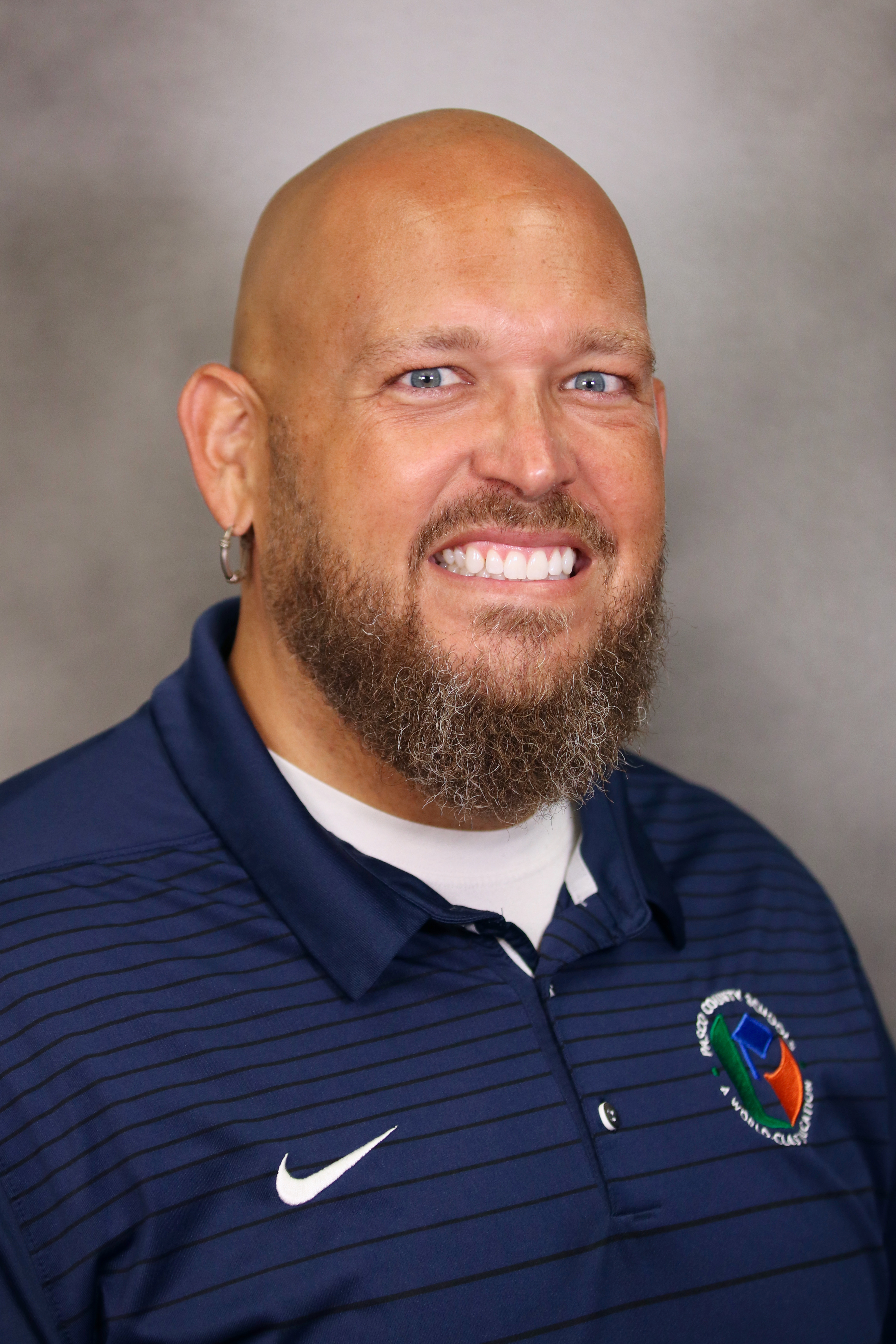 Jeremy Blair
Program Coordinator - Instructional Coaching
Office for Leading and Learning
Pasco County Schools