Community Resources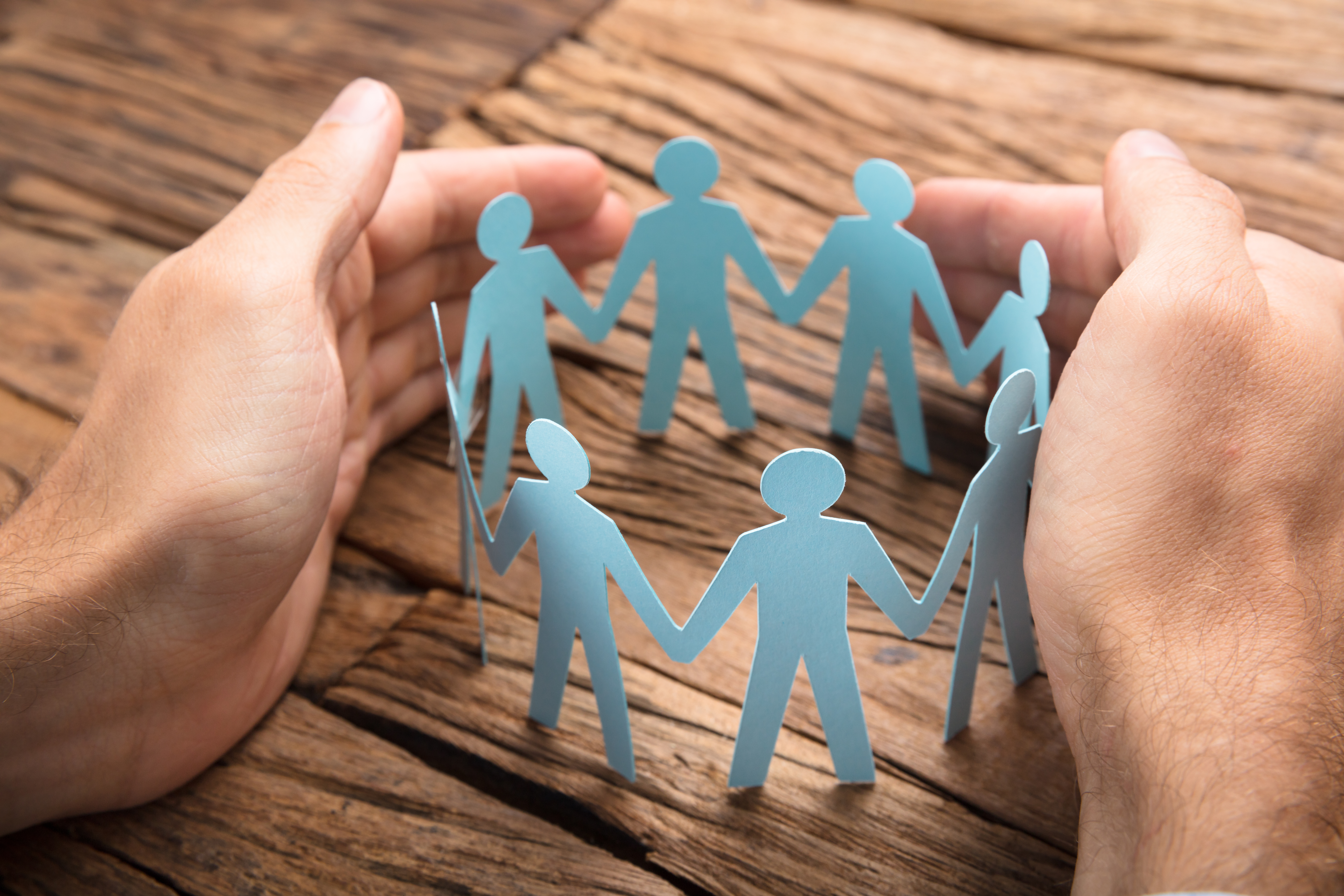 Two websites that may support your search for resources:
ACTS-Agency for Community Treatment Services
4612 N. 56th St. Tampa, FL 33610
813-246-4899
ACTS offers treatment to improve health through personal and family centered recovery practices. Our mission is to provide and manage a broad array of human services to include prevention, acute care and stabilization, treatment and supportive services in the arenas of substance abuse, co-occurring substance abuse and mental illness, child protection, delinquency, criminal justice, housing, economic self-sufficiency and health and wellness. By keeping our programs specialized, we establish a solid bond that not only helps those we serve recover from their addiction and improve mental health, but also lays the groundwork for a lifetime of continuing care that gives the best chance of permanent recovery and freedom in supportive setting.
As We Grow Counseling
2240 Twelve Oaks Way, Suite 101, Wesley Chapel, FL
(813) 838-4807, aswegrowcounseling.com
Child, family, and individual therapy, parent coaching & skill training, specialized in treating children with developmental & learning disabilities.
BayCare Behavioral Health, Community Health Activation Team (C.H.A.T.)
7809 Massachusetts Ave. New Port Richey, FL 34653
Behavioral Health Services: (877) 850-9613
CHAT Services: (727) 315-8644 . baycare.org/services/behavioral-health/community-health-services
BayCare Behavioral Health offers both inpatient & community-based programs, along with a full range of comprehensive mental health & substance abuse services tailored to meet the individual needs of adults, adolescents, and children. This includes the CHAT program which is designed to improve the health & wellness of Pasco County residents by empowering them to make healthier decisions, improving access to care, promoting healthy & safe community environments, and eliminating health disparities.
Chrysalis Health-Tampa
812 W. Dr. Martin Luther King Jr. Blvd. Tampa, FL 33603
Tel: 813-443-4827, Fax: 813-443-4828 chrysalishealth.com
Chrysalis Health provides outpatient, in-home therapy and targeted case management services for children, teens, and adults. Counseling services are provided at home, school, or in the community. Services include individual & family therapy for mental health, substance abuse, sexual abuse, & trauma among others. We offer targeted case management for behavioral health, medical needs, vocational, educational, and housing assistance.
Crisis Center of Tampa Bay (Hillsborough County)
1 Crisis Center Plaza Tampa, FL 33613
(813) 964-1964 crisiscenter.com
24 hours a day, 365 days a year as the community's gateway to help. People struggling with a variety of crisis situations included sexual assault or abuse, domestic violence, financial distress, substance abuse, medical emergency, suicidal thoughts, and other emotional or situational problems can connect to hope and healing.
Growth & Recovery Counseling
7747 Mitchell Blvd., Suite B, Trinity, FL 34655
(813) 575-0570, www.growrecover.com
We are a group of well-seasoned psychotherapists, a dietitian, & a nurse practitioner specializing in the treatment of depression, anxiety, eating disorders, self-harm, relationship challenges, geriatric mental health, & school/behavioral issues. Ages 3 & up, 7 days a week, major insurances accepted, & masters-level interns available at deeply discounted rates.
HEADS
Tampa, FL, www.headsusa.com
(813) 754-5555, Email: info@headsusa.com
Healing Educational Alternatives for Deserving Students (HEADS) is a Medicaid provider of outpatient services and "deep end" foster care services across our service delivery area. We have face to face psychiatric and tele psych services. We work from a trauma informed care model and use many interventions strategies to expedite children and families return to wellness from behaviors and emotional dysregulation caused by single events or chronic, ongoing abuse and neglect.
Lifespan Services, Inc.
7702 Massachusetts Avenue, New Port Richey, FL 34638
727-847-0069 lifespanservices.com/
Lifespan Services was established in 1989 in order to meet the mental health needs of children, families, couples, and individuals of all walks of life in New Port Richey. We are a team of dedicated, licensed mental health professionals committed to providing quality mental health services. It is our overall goal to enhance the quality of life for individuals and families. Our belief is that all people are valuable and unique, should be treated with dignity and respect, and can meet their goals in therapy with us.
Morton Plant North Bay Hospital
21808 FL-54, Lutz, FL 33549
(813) 428-6100
Morton Plant North Bay Hospital Recovery Center, part of BayCare Health System, is a 72-bed inpatient psychiatric unit that offers 24-hour nursing care for adults dealing with behavioral disorders and addictions. Our experienced team is comprised of psychiatrists, social workers, registered nurses, case managers and mental health technicians. Morton Plant North Bay Hospital Recovery Center is the only freestanding Baker Act-receiving private psychiatric hospital in Pasco County.
NAMI Pasco County, Florida Inc.
NAMI Pasco Information Line 727-992-9653
NAMI is a volunteer-led, not-for-profit, working to inspire a move away from illness, stigma, and ignorance toward brighter days filled with hope, health, and recovery. This is accomplished through education, advocacy, listening, and leading. NAMI offers support groups, education classes, an information line, and advocacy opportunities.
North Tampa Behavioral Health
29910 Florida 56, Wesley Chapel, Florida 33543
(813) 452-4597 northtampabehavioralhealth.com
Offers both inpatient and outpatient psychiatric and co-occurring treatment, including a Partial Hospital Program and an Intensive Outpatient Program to adults and seniors, age 18 and up. The outpatient programs will offer transportation. North Tampa will also provide mobile assessment team to community providers to assist with their needs. We address a broad range of behavioral issues that include depression, substance abuse, anxiety disorders, bipolar disorder, post-traumatic stress disorder, psychosis, dual diagnosis.
Northside Behavioral Health Center (Hillsborough County)
12512 Bruce B Downs Bvld.
Tampa, FL 33612
(813) 977-8700 northsidebhc.org
Northside Behavioral Health Ceneter, established in 1976, is a non-profit organization committed to helping heal the hurt in the lives of Hillsborough County residents suffering from or at risk for mental illness. With nationally accredited programs, Northside sets the standard for the best practices in mental health treatment, while making mental health care affordable and accessible to individuals and families and building a safer, healthier community. Northside is dedicated to providing innovative programs that help individuals use their strengths and abilities to live productive, independent, and happier lives with its multiple sites througout Hillsborought County and state-of-the-art, evidenced-based wellness and clinical services.
Premier Community HealthCare
14077 Fifth Street, Dade City, FL
(352) 518-2000 premierhc.org/services/behavioral-health
Founded in 1979, Premier Community HealthCare is a 501(c)(3) nonprofit organization and the only Federally Qualified Health Center (FQHC) serving Pasco and Hernando Counties. Our highly-trained and dedicated team of professionals work to create personalized treatment plans aimed at enriching the health and well-being of all patients and their families. Our care team includes board certified and board eligible Physicians, Nurse Practitioners and Physician Assistants complemented by a wide variety of support staff that provide comprehensive, high-quality, cost- efficient medical care regardless of the ability to pay. Services include Behavioral Health, Dental, Family Medicine, Pediatrics, Women's Health, and Community Services, which includes ACCESS (Assisted Service Site), Diabetes Self-Management Support, Medication Assistance, Outreach and Enrollment Assistance, Patient Care Coordination, Smoking Cessation, and other wellness programs.
Psychology Today
Psychology Today is a portal that links clients to local mental health providers.
Sequel Care of Florida
7621 Little Road #200, New Port Richey, FL
(727) 494-7609 www.sequelyouthservices.com/community/sequel-community-florida
SequelCare, the community-based services division of Sequel Youth and Family offers; counseling, shadowing, mentoring, coaching, outpatient therapies and monitoring services to children and their families in our offices, in community settings and in the homes of our clients. Group homes and foster-care homes are also part of this level of care. SequelCare professionals work in conjunction with local resources to develop a strength-based plan to support success for our youth and families.
Suncoast Kid's Place
17030 Lakeshore Road, Lutz, FL 33558
(813) 990-0216 atriskkids.org/skp
Provides support for children, teens, and their families following the death of a significant person through peer support groups and education. Our goal is to offer support in a safe place where children, teens, and families can share their experience as they move through their grief process.