Internal Administrative Selection Process - AP Candidate
Process to become an Approved Assistant Principal Candidate
Applicants must be approved as candidates with Pasco County Schools to be considered for assistant principal vacancies.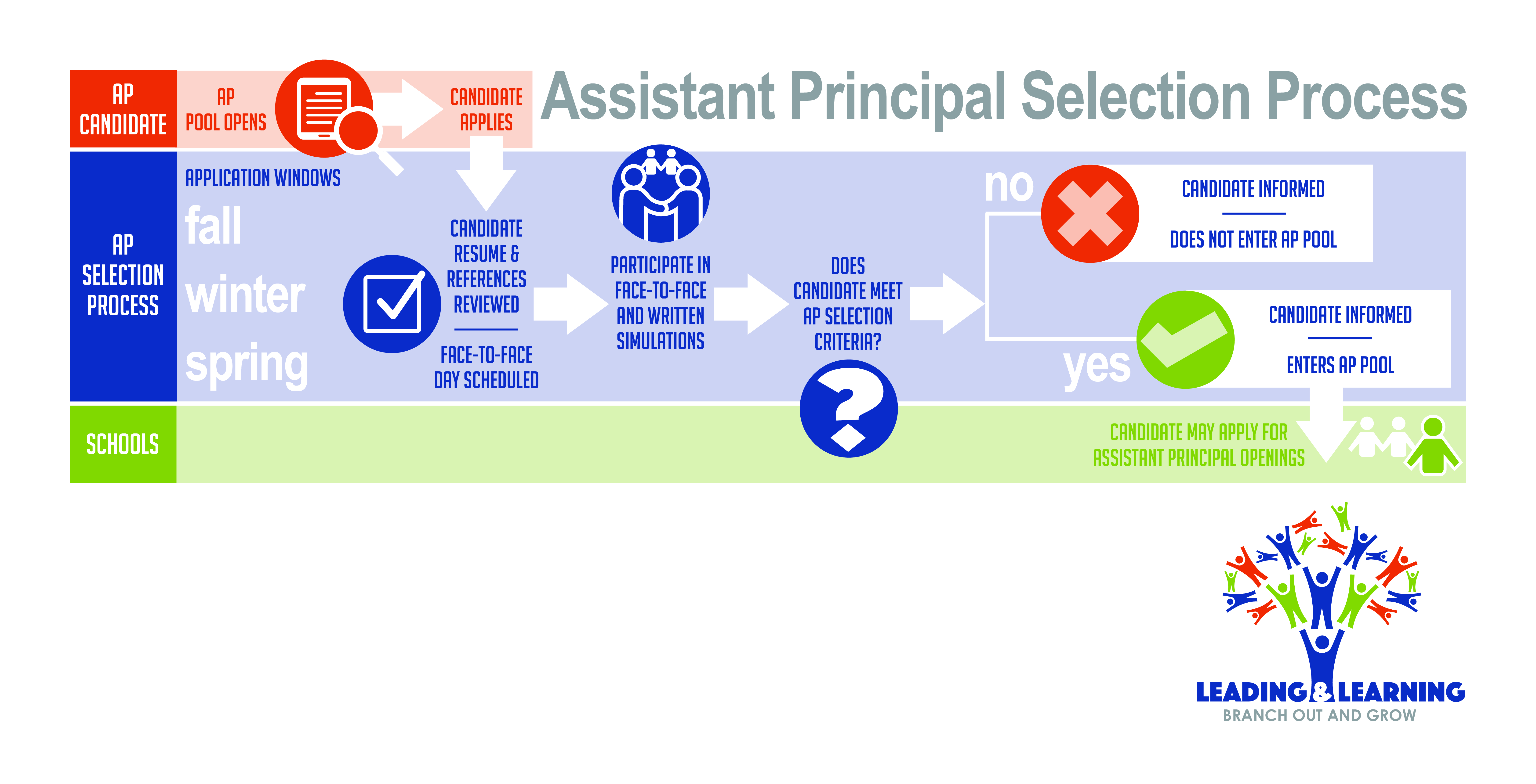 Internal Candidate Selection Process - Required documentation:
Application Window: June 19 - June 26, 2023
Interviews : Week of July 10, 2023
All required documentation must be submitted before the job ad closes to be considered during the application window.
Phase 1:
Effective teaching experience (a rating of effective or higher on the two most recent annual performance evaluations).

Certificate in Educational Leadership

Completed application including the following required documentation:

Updated resume to reflect current position and experience

Two recent references, at least one from a current principal or supervisor

A candidate interested in the AP eligibility process may not apply if any of the following have occurred:

Formal Level Discipline within the past five years

Violation of Board Policy 3124.01 – Reasonable Suspicion Drug Testing Program

A finding by the Office of Professional Practices Services (FLDOE)
Phase 2:
Participate in simulations, interview and group problem solving during scheduled times
Upon completion of phase 2, Assistant Principal eligibility will be determined, and applicants will be notified of their status
*Applicants may not apply to the eligibility process during consecutive application windows. At least one application window must pass before an applicant can reapply.