Internal Administrative Selection Process - AP Candidate
Process to become an Approved Assistant Principal Candidate
Applicants must be approved as candidates with Pasco County Schools to be considered for assistant principal vacancies.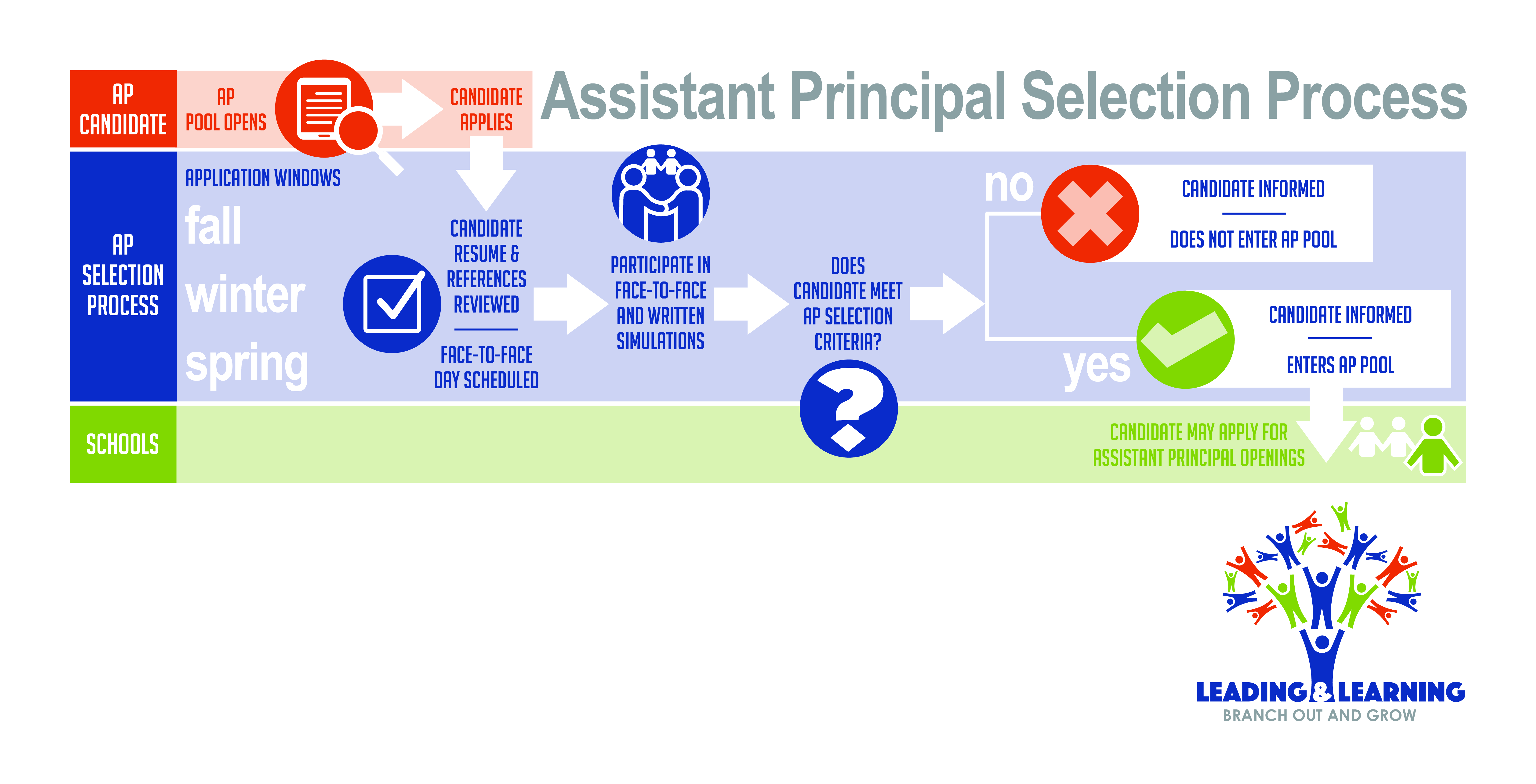 Internal Candidate Selection Process - Required documentation:
Fall Application Window: October 4-13, 2021
Fall Interview Dates: October 26, 27, 28, 2021
Spring Application Window: January 31 - February 9, 2022
Spring Interview Dates: February 21, 22, 23, 24, 2022
All required documentation must be submitted before the job ad closes to be considered during the application window.
Phase 1:
Effective teaching experience (a rating of effective or higher on the two most recent annual performance evaluations).
Certificate in Educational Leadership
Completed application in Talent Ed, including the following required documentation:

Updated resume to reflect current position and experience
Two recent references, at least one from a current principal or supervisor (must include at least one DSBPC "Principal" Reference Questionnaire; letter of reference optional as second reference)

No disciplinary actions for the last 5 years
Phase 2:
Participate in virtual simulations, virtual interview and virtual group problem solving during scheduled times
Upon completion of phase 2, Assistant Principal eligibility will be determined, and applicants will be notified of their status
*Applicants may not apply to the eligibility process during consecutive application windows. At least one application window must pass before an applicant can reapply.