Educator Passport Program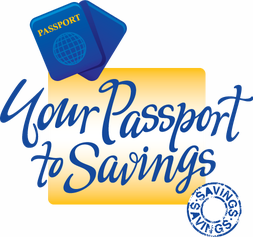 This program was established to connect you with local businesses that have generously agreed to offer special discounts to Pasco County Schools employees.
To receive the discount or special offer from a participating business, simply show your employee ID badge.
As you take advantage of the discounts offered by these local businesses, please express your appreciation for their participation in the Educator Passport program. Also, if you learn of other businesses that would be interested in participating, please contact Peggy Hildebrand at 727-774-2717 or email her at phildebr@pasco.k12.fl.us. Thank you very much and enjoy the savings!
DOE Just For Teachers program
Visit the Just For Teachers Community Page
Special Notice for Ongoing Phone Bill Discounts
AT&T
CONTACT:
Visit the following link and enter your email address to view your options: https://www.att.com/governmentemployees. Employees can visit any local store and show proof of employment with an ID badge or pay stub to receive the discounts. Mention Fan number 6288533 to receive your 17% monthly discount and waived activation and upgrade fees. To make an appointment at a store go to: www.att.com/storeappointment
If you are already an existing ATT customer, visit https://www.wireless.att.com/businesscenter/ for the discount.
T-Mobile
You are the Educators who shape the minds of the future. Teachers, administrators and staff can take advantage of T-Mobile Perks because of where you work! Our way to say, "Thank you for everything that you do!"
Visit https://t-mo.co/39xBakj to find out more information.
Special Offer: Switch & Save $200 with $10/mo. Discount on Premium Unlimited & no hidden fees - remember taxes and fees are included with T-Mobile.
Switch & Save $200 with $10/mo. discount on Premium Unlimited Talk, Text and Data. Get premium features like Netflix, international texting and data, and free stuff every week with T-Mobile Tuesdays - all with taxes and fees included! Req. new acct. on Magenta Plus with Autopay & validation. $5/mo./line discount up to 2 lines for 20 mo. 1st credit applied w/i 2 bills. Netflix: 2+ lines req'd. During congestion, customers using >50GB/mo. may notice lower speeds than other customers due to data prioritization. Video typically streams on smartphone/tablet at DVD quality (480p).Some restrictions apply. Call for complete details.
If you are a current customer call 855-570-9947 to find out what additional savings you can take advantage of with T-Mobile Perks.
***Make sure to mention that you are a Pasco County Schools Employee for the State of Florida.***