Pasco County Schools Logo Usage and Guidelines
Usage
The logos are to be used as shown below without altering the colors or font. The logos are for the exclusive use of Pasco County Schools employees and contracted vendors for approved products requiring the district logo.
Any exceptions must be approved by the Communications Department, (813) 794-2449 or dbsmith@pasco.k12.fl.us.
Selecting the Appropriate File Format
Here are some guidelines for selecting the most appropriate file format:
Print Use: EPS
Web/digital Use: JPEG (with white background) and PNG (with transparent background).
Microsoft Word: Clip Art files. Copy and paste into your document.
Microsoft PowerPoint: Standardized PowerPoint logo slide to insert into your presentation.
Additional Guidelines
Always use the complete artwork provided by Pasco County Schools.
Always maintain proper proportions, and do not stretch the logo to fit a specific space. TIP: Hold the "shift" key to maintain proportions when scaling up or down.
Always maintain some clear space around the logo, to separate it from
other elements that might distract from it.
Common Mistakes to Avoid:
Do not separate the logo from the words or alter the relationship of the elements in any way.
Do not change the font or alter the spacing between letters.
Do not incorporate the logo into your school, department or project logo.
Do not change the colors of the logo. If you are unable to use the correct colors due to technical limitations, you may revert to black and white. Contact the Communications Department, (813) 794-2449 or dbsmith@pasco.k12.fl.us for assistance.
Do not apply special effects or render the logo to look three-dimensional.
Click here to view the Pasco County Schools Logo Usage and Guidelines document
Microsoft PowerPoint and Word QUICK LINKS:
Primary Logo
Logos should be used on a white background to ensure maximum legibility. A reversed logo with white lettering is provided for use on a dark background, if a white background is not available.
Email Signature Version

Links:
Full Color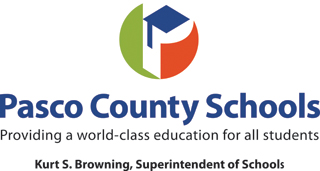 Links:
Grayscale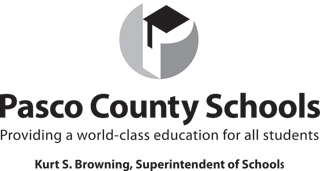 Links:
Black and White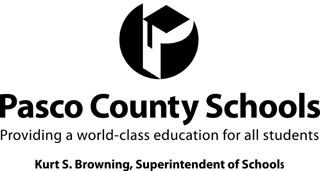 Links:
Reversed (Shown against blue background for effect)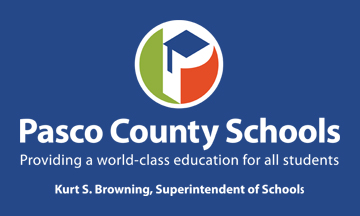 Links:
Emblems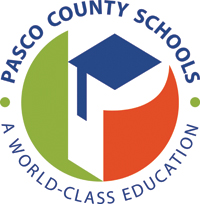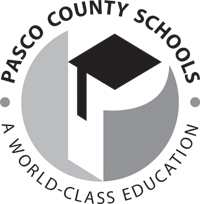 Links:
Emblems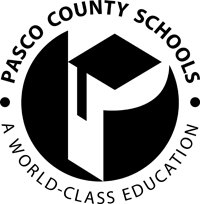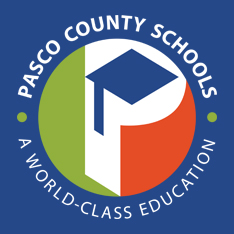 Links:
Emblem with White Circle (Shown against blue background for effect)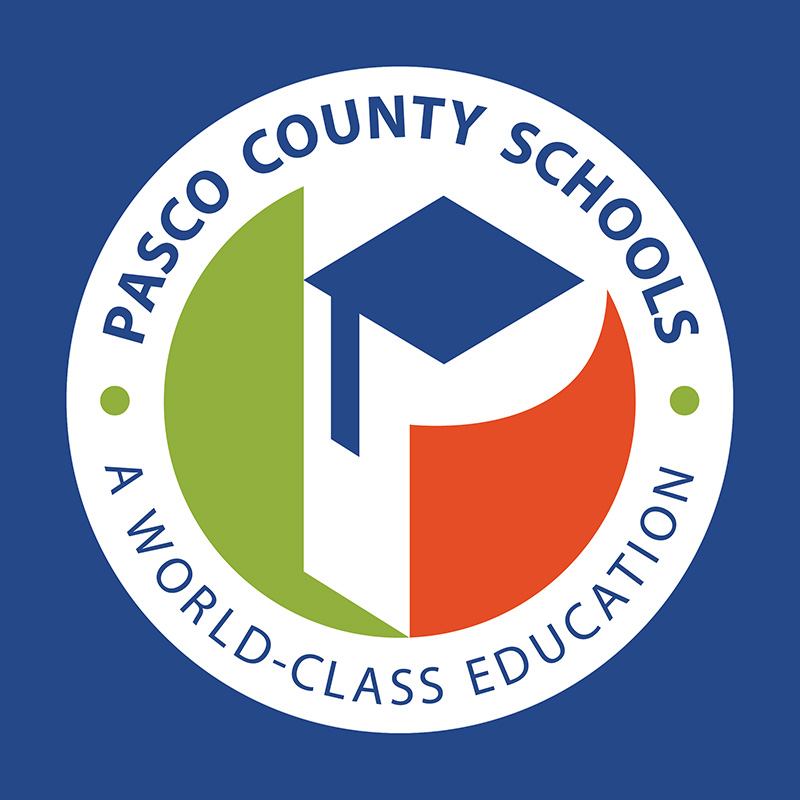 Links: