November 11, 2016
Superintendent's Message
I want to thank all of the military veterans in Pasco County Schools for your service to our country. Veterans Day is important to the fabric of our community. I understand this firsthand, because of my brother's military service. Our veterans risked their lives for our freedom, and it is important that we thank and celebrate them for their service. Next time you see a veteran, spend a few moments sharing your appreciation with them. Do what you can to make their day; they already made yours.
Happy Veterans Day,
Veterans Day Ceremony
Pasco County schools are open on Veterans Day, because it's important that all of our students honor and recognize our veterans. To assure that students are learning about the sacrifices our veterans make for us, the expectation is that all students view the third annual district-wide celebration in honor of veterans during class. Click here or on the image above to view the performance.
Negotiations Update
Congratulations!
FASP School Psychologist of the Year Finalist
The Florida Association of School Psychologists (FASP) recently announced that Kyle Popkave, a school psychologist at Seven Oaks and Sand Pine elementary schools, is a finalist for their 2016 FASP School Psychologist of the Year award. According to her nomination, she "supports evidence-based interventions, serves as a supportive, resourceful mentor to interns and early career school psychologists, helps bring about system change (e.g., gifted screening procedures), and is passionate about her work as an advocate for children and a partner in education and mental health with families."
All-State Musicians
Anna Dorey, French Horn, J. W. Mitchell High School: All-State 11th-12th grade Symphony Orchestra
Abby McNulty, percussion player, J.W. Mitchell High School: 9th-10th grade All State Band
PCASA Administrator of the Year
Earlier in the week, administrators were sent an email from the Pasco County Association of School Administrators regarding Administrator of the Year. Please read through each nomination and cast 2 votes to assist in the selection. The voting link will be open through 4:30 PM, November 11. The administrator receiving the most votes will be the district's Administrator of the Year. The three finalists will be invited to attend the Education Celebration on January 27, 2017, at Wesley Chapel High School Center for the Arts.
New/Renovated School Dedications
Anclote Elementary School: Thursday, November 10, from 6:30 p.m. to 7:30 p.m.
Fred K. Marchman Technical College: Wednesday, November 16, from 6 p.m. to 8 p.m.
Wiregrass Elementary School: Thursday, December 1, from 6 p.m. to 7 p.m.
Bayonet Point Middle School: Tuesday, February 7, 2017, from 6 p.m. to 7 p.m.
Volunteers
Volunteers are an important part of Pasco County Schools. Last year, we had almost 17,000 approved volunteers who logged more than 234,000 hours of volunteer service. We appreciate and are always looking for good volunteers, but we also want to make sure student and staff safety come first. As required by section 943.04351, Florida Statutes, the District Volunteer Programs office screens all applicants through the state's Sexual Offenders and Predators database. In addition to this screening, we also complete a statewide criminal records search. Once an application is submitted and approved the applicant can volunteer at a school or school-sponsored event.
Each school should have an assigned Volunteer Coordinator to ensure that all visitors and volunteers have been approved and are properly verified, prior to any interaction with students. This includes activities on campus or participating in approved off-campus activities. Each school should also use the Raptor system to rescreen and check in/check out each visitor/volunteer. Raptor checks that national sexual offender and predator database, and it is imperative that every visitor and volunteer is checked-in using Raptor so that we are not allowing registered sexual offenders on campus with children. It also is the system the district uses to track volunteerism at our schools for reporting on the Success Plan scorecard.
There are many exciting and rewarding opportunities for Pasco County parents, students and retirees in our schools. Anyone wanting to volunteer, whether it's helping in the classroom, being a field trip chaperone or helping at afterhours events, must complete the online volunteer application. District employees who volunteer at their children's schools also are encouraged to complete the online application in order to track their volunteer hours. For more information, visit the Volunteer Programs webpage.
Extra Yard for Teachers Newsletter
Click here to read the Extra Yard for Teachers November 7 newsletter. There is information about registering for the Extra Yard for Teachers Summit, the College Banner Program, and the Florida FAFSA Challenge! Extra Yard for Teachers is the primary charititable initiative for the College Football Playoff (CFP) Foundation. The CFP National Championship will be held on January 9, 2017.
School Holiday Events
We want to share our schools' holiday events! The Communications and Government Relations Department photographers are looking for classroom stories to tell through video. If you have an exciting or interesting hands-on event planned, please call the department at 813-794-2717 or email Andy Dunn at least two days in advance and we will make every effort to come to your school. Be sure to send us descriptions, including the days and times, so we can share with media.
Feeding Pasco's Kids Food Drive
The Pasco Sheriff's Office annual Feeding Pasco's Kids food drive is accepting both monetary and food donations. Like last year's event, the proceeds from the Feeding Pasco's Kids food drive will homeless children and students in Pasco County Schools. Other recipients include the Salvation Army, Sunrise Domestic Violence Shelter in Dade City, God's Food 4 Life in Lacoochee and The Thomas Promise Foundation in Zephyrhills.
Donation boxes have been placed in the lobbies of Pasco Sheriff's Office buildings and a number of area churches. Monetary donations can be made by check or money order to Pasco Sheriff's Charities, with Food Drive in the "For" line. They can be mailed to Food Drive Donations, Pasco Sheriff's Charities, 8700 Citizen Drive, New Port Richey, FL 34654. All donations must be received by Friday, December 9.
If you would like to donate or have any questions about Feeding Pasco's Kids, please contact the Sheriff's Community Relations Office at 1-727-844-7759, Monday - Friday, from 9 a.m. to 5 p.m.
November is Florida Family Engagement in Education Month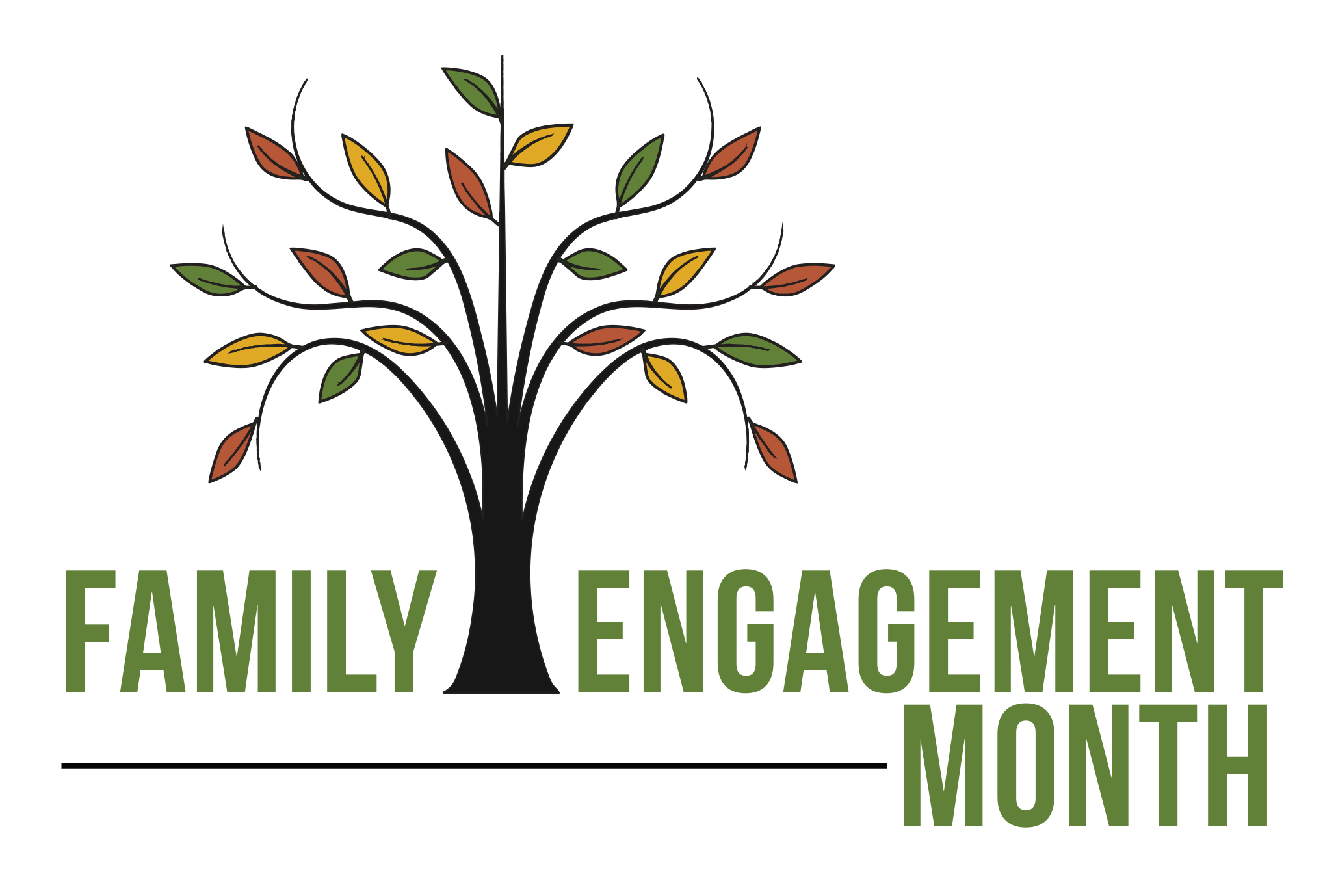 According to the Florida Department of Education's website, Florida Family Engagement in Education Month is a time to celebrate the important role parents and families play in their children's education. When schools work together with families to support learning, children are more motivated to succeed-not just in school, but throughout life. Click here for more information.
Local Government
Pasco County
Big Brothers Big Sisters of Tampa Bay Informational Sessions
Big Brothers Big Sisters of Tampa Bay is hoping that this holiday season people will give of their most precious commodity -- their time.
With more than 50 children in Pasco County on the waiting list for a Big Brother or Big Sister, the nation's largest youth mentoring organization has streamlined its enrollment process to make becoming a volunteer mentor quicker and easier than ever. Throughout the month and at three locations in the county (New Port Richey, Land O' Lakes and Wesley Chapel), Big Brothers Big Sisters conducts orientation and training sessions that, when completed, leaves the potential volunteer 90 percent through the enrollment process.
Adult mentors, called "Bigs," can choose between several programs. There is a school-based program, where the Big visits his or her "Little" one hour a week at their school or afterschool program. Or they can choose the community-based program, sharing a minimum of 8 hours per month with their Little doing fun things like going to the movies, shopping, playing mini-golf or enjoying the many donated sports and theater tickets that BBBS provides for the matches.
Big Brothers Big Sisters of Tampa Bay serves children in seven counties and had nearly 3,000 matches in 2015. The success of the program is impressive, with 99 percent of the children in the program last year staying out of the juvenile justice system, and 97 percent being promoted to the next grade level. To learn more about becoming a mentor, please plan to attend one of the following orientation and training events:
Monday, November 14, from 5:30 p.m. to 7 p.m.

Rasmussen College - 18600 Fernview Street, in Land O' Lakes

Tuesday, November 29, from 5:30 p.m. to 7 p.m.

Wesley Chapel Honda - 27750 Wesley Chapel Blvd., in Wesley Chapel

Saturday, December 3, from 10:30 a.m. to 12 p.m.

New Port Richey Recreation and Aquatic Center - 6630 Van Buren, in New Port Richey

Monday, December 12, from 5:30 p.m. to 7 p.m.

Rasmussen College - 18600 Fernview Street, in Land O' Lakes

Tuesday, December 13, from 5:30 p.m. to 7 p.m.

Wesley Chapel Honda -27750 Wesley Chapel Blvd., in Wesley Chapel
For a complete list of orientation dates and locations, click here and follow the "volunteer" links. For more information please contact Deb Kristol-Irwin, Director of Partnership Development for Pasco County at 813-997-6881.
UWF Online Information Meeting
The University of West Florida is hosting an online information meeting on Thursday, November 10, at 4:30 p.m. for those interested in their regionally and NCATE accredited online degree programs. During the meeting, UWF staff will review the degree programs, GRE waiver, admissions requirements, loan forgiveness options, and the Pasco County Schools district partner tuition rate. Here are the programs offered:
Master of Education in Educational Leadership
Master of Education in Instructional Design & Technology
Educational Specialist in Curriculum & Instruction
Doctorate of Education in Curriculum & Instruction/Curriculum & Assessment
Click here to register. If you cannot attend but would like more information, please contact Casey Berman at 727-515-3607.
myPascoConnect
Kudos
Mr. Faber Raigoza and team, THANK YOU!! WCHS Principal Carin Hetzler-Nettles, THANK YOU for having such an outstanding team. Mr. Allen Altman, I spoke with you several years ago regarding my concerns for care and treatment for children with autism in the school district. I appreciate your diligence and commitment to all students and your fine team at Wesley Chapel High. Please ensure this communication is forwarded to Superintendent Browning, "the Superintendent who Made the Difference" along with you and the Board. I am hoping that Mr. Raigoza and his team will be recognized in some special way! Dr. Michael Laverty, Father of Wesley Chapel High ESE student
---
The staff of the Student Services division of SSPS wanted to take a moment and thank Bri Piecyk and Adarius Payne at Land O' Lakes High School. Bri and Adarius work with the Gators2gether Club at LOLHS. That club has taken time over the past several weeks to spread messages of love, caring, and kindness across the district campus. The notes that have been left on staff cars have uplifted spirits, generated laughter, and spread kindness. We want to honor Bri and Adarius for guiding the group to bravely share messages of compassion. Thank you so much for teaching all of us about 'paying it forward.' -Jenna Sage, PhD, BCBA, Program Coordinator, Prevention and Intervention Supports
---
Assistant Principal Middleton, Our daughter was having some unusual seizure issues today. When we got to school, she was in the cafeteria in tears. Rick Atwood was kneeling next to her, holding her against his arm/chest trying to comfort her. During some of her seizures holding her really helps her recover. Unfortunately, it took us quite a while to get her settled after we got home. Rick texted me asking how our daughter was doing, which I thought was very thoughtful. I have thanked Rick but I wanted you to know what a great job he did. -Cecelia Magill, parent
---
Events and Kudos sections are copied verbatim from their submission, with minimal, if any, alteration.
---