November 3, 2016
Daylight Savings Time concludes on Sunday, November 6.
Superintendent's Message
The Importance of Voting
This Tuesday, November 8, is Election Day, and decisions on the futures of Pasco County, Florida, and the United States are in your hands. Our founders and Armed Forces fought and died for a democracy rather than live under the dictatorship of a crown. As a former Supervisor of Elections and Secretary of State, I have seen several elections determined by a small margin. There are several ways you can vote: by mail, early, and on Election Day. Voting only takes a few minutes of your time, but has an incredible impact on our community. Here are some helpful links to help you cast your vote, provided by the Pasco Supervisor of Elections Office:
Polling sites are open from 7 a.m. to 7 p.m. on Election Day. Make sure your voice is heard!
Sincerely,
Random Acts of Kindess
Over the last few days, folks at the district office complex have been getting uplifting notes attached to their cars, such as "Have hope!", "You're the best!", and "I like the color of your car!" The messages have brightened days, provided laughter, and spread joy. We'd like to thank the students in the Gator2Gether club at Land O' Lakes High School for growing kindness at LOLHS and at the DO!
Congratulations!
Veterans Day Ceremony
Pasco County schools will be open on Veterans Day, Friday, November 11, because it's important that all of our students honor and recognize our veterans. To assure that students are learning about the sacrifices our veterans make for us, the expectation is that all students view the third annual district-wide celebration in honor of veterans during class. The program will broadcast on Facebook Live on the district's Facebook page from the Center for the Arts at River Ridge beginning at 9 a.m. Join Superintendent Kurt Browning, Supervisor of Elections Brian Corley, and keynote speaker Michael Ciminna, Congressman Gus Bilirakis' district director. There will also be a special surprise presentation and student patriotic music performances. Watch the live-stream by clicking on the Veterans Day banner on the district homepage or by visiting http://www.facebook.com/pascoschools Eleme.ntary schools can view the program after it is complete through the district's Facebook page.
Pasco School Board Names New Elementary and High Schools
The District School Board of Pasco County named the new elementary school under construction in Land O' Lakes "Bexley Elementary School" and the new high school under construction in Wesley Chapel "Cypress Creek High School" at Tuesday's board meeting. Board Vice Chairman Allen Altman moved to name the elementary school and Board Member Alison Crumbley moved to name the high school. The Board approved both school names unanimously. Click here to learn more about both schools.
New/Renovated School Dedications
Anclote Elementary School: Thursday, November 10, from 6:30 p.m. to 7:30 p.m.
Fred K. Marchman Technical College: Wednesday, November 16, from 6 p.m. to 8 p.m.
Wiregrass Elementary School: Thursday, December 1, from 6 p.m. to 7 p.m.
Bayonet Point Middle School: Tuesday, February 7, 2017, from 6 p.m. to 7 p.m.
Volunteers
Volunteers are an important part of Pasco County Schools. Last year, we had almost 17,000 approved volunteers who logged more than 234,000 hours of volunteer service. We appreciate and are always looking for good volunteers, but we also want to make sure student and staff safety come first. As required by section 943.04351, Florida Statutes, the District Volunteer Programs office screens all applicants through the state's Sexual Offenders and Predators database. In addition to this screening, we also complete a statewide criminal records search. Once an application is submitted and approved the applicant can volunteer at a school or school-sponsored event.
Each school should have an assigned Volunteer Coordinator to ensure that all visitors and volunteers have been approved and are properly verified, prior to any interaction with students. This includes activities on campus or participating in approved off-campus activities. Each school should also use the Raptor system to rescreen and check in/check out each visitor/volunteer. Raptor checks that national sexual offender and predator database, and it is imperative that every visitor and volunteer is checked-in using Raptor so that we are not allowing registered sexual offenders on campus with children. It also is the system the district uses to track volunteerism at our schools for reporting on the Success Plan scorecard.
There are many exciting and rewarding opportunities for Pasco County parents, students and retirees in our schools. Anyone wanting to volunteer, whether it's helping in the classroom, being a field trip chaperone or helping at afterhours events, must complete the online volunteer application. District employees who volunteer at their children's schools also are encouraged to complete the online application in order to track their volunteer hours. For more information, visit the Volunteer Programs webpage.
Need Disaster Assistance?
FEMA has provided registration information in English and Spanish for disaster assistance for those affected by Hurricane Matthew. The deadline to register is November 28. Please make students aware in case their families need assistance. Click here to learn more. Apply at http://www.disasterassistance.gov
.
Free Flu Shots
There will be free flu shots for employees on Tuesday, November 8, from 1 p.m. to 3 p.m., in the Human Resources Conference Room, Building 4, District Office Complex. Before arriving, please take a moment to review and complete the consent form. The completed form may be turned in to the CareHere nurses administering the vaccinations. The Vaccine Information Sheet is also available for review. If you have any questions, please contact CareHere at 1-877-423-1330.
Engaging Our Teachers
We want to celebrate our amazing teachers! The Communications and Government Relations Department photographers are looking for classroom stories to tell through video. If you have an exciting or interesting hands-on lesson planned, please call the department at 813-794-2717 or email Andy Dunn at least two days in advance and we will make every effort to come to your school.
Feeding Pasco's Kids Food Drive
The Pasco Sheriff's Office annual Feeding Pasco's Kids food drive is accepting both monetary and food donations. Like last year's event, the proceeds from the Feeding Pasco's Kids food drive will homeless children and students in Pasco County Schools. Other recipients include the Salvation Army, Sunrise Domestic Violence Shelter in Dade City, God's Food 4 Life in Lacoochee and The Thomas Promise Foundation in Zephyrhills.
Donation boxes have been placed in the lobbies of Pasco Sheriff's Office buildings and a number of area churches. Monetary donations can be made by check or money order to Pasco Sheriff's Charities, with Food Drive in the "For" line. They can be mailed to Food Drive Donations, Pasco Sheriff's Charities, 8700 Citizen Drive, New Port Richey, FL 34654. All donations must be received by Friday, December 9.
If you would like to donate or have any questions about Feeding Pasco's Kids, please contact the Sheriff's Community Relations Office at 1-727-844-7759, Monday - Friday, from 9 a.m. to 5 p.m.
November is Florida Family Engagement in Education Month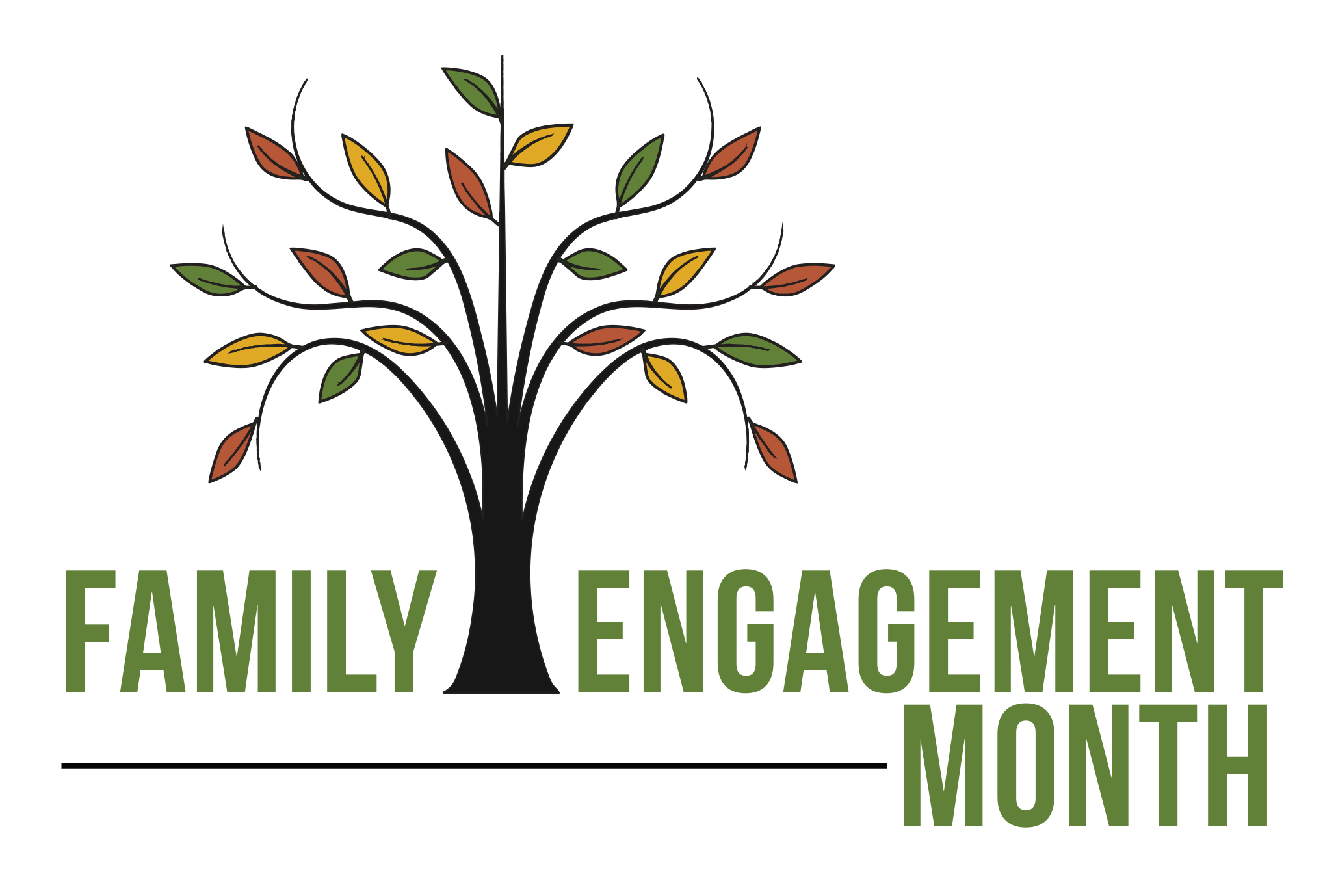 According to the Florida Department of Education's website, Florida Family Engagement in Education Month is a time to celebrate the important role parents and families play in their children's education. When schools work together with families to support learning, children are more motivated to succeed-not just in school, but throughout life. Click here for more information.
Local Government
Pasco County
Pasco Supervisor of Elections
As we approach the 2016 General Elections, Pasco Supervisor of Elections Brian Corley has prepared a voter guide so you can #BeElectionReady. This guide contains information regarding:
Bookclosing Dates
Election Dates
Elections Terminology Definitions
The Pasco Supervisor of Elections Office can be reached at 1-800-851-8754.
Florida Department of Health in Pasco County
The Florida Department of Health in Pasco County is launching its community health online survey to solicit feedback from residents on health issues. This information, combined with community health data, provides input for prioritizing health improvement planning efforts. "We know that cancer and heart disease are the leading causes of death in Pasco." said Mike Napier, Health Officer. "We are looking for resident input on health concerns and what they see impacts our health as a community." Click here to take the survey.
Big Brothers Big Sisters of Tampa Bay Informational Sessions
Big Brothers Big Sisters of Tampa Bay is hoping that this holiday season people will give of their most precious commodity -- their time.
With more than 50 children in Pasco County on the waiting list for a Big Brother or Big Sister, the nation's largest youth mentoring organization has streamlined its enrollment process to make becoming a volunteer mentor quicker and easier than ever. Throughout the month and at three locations in the county (New Port Richey, Land O' Lakes and Wesley Chapel), Big Brothers Big Sisters conducts orientation and training sessions that, when completed, leaves the potential volunteer 90 percent through the enrollment process.
Adult mentors, called "Bigs," can choose between several programs. There is a school-based program, where the Big visits his or her "Little" one hour a week at their school or afterschool program. Or they can choose the community-based program, sharing a minimum of 8 hours per month with their Little doing fun things like going to the movies, shopping, playing mini-golf or enjoying the many donated sports and theater tickets that BBBS provides for the matches.
Big Brothers Big Sisters of Tampa Bay serves children in seven counties and had nearly 3,000 matches in 2015. The success of the program is impressive, with 99 percent of the children in the program last year staying out of the juvenile justice system, and 97 percent being promoted to the next grade level. To learn more about becoming a mentor, please plan to attend one of the following orientation and training events:
Saturday, November 5, from 10:30 a.m. to 12 p.m.

New Port Richey Recreation and Aquatic Center - 6630 Van Buren, in New Port Richey

Monday, November 14, from 5:30 p.m. to 7 p.m.

Rasmussen College - 18600 Fernview Street, in Land O' Lakes

Tuesday, November 29, from 5:30 p.m. to 7 p.m.

Wesley Chapel Honda - 27750 Wesley Chapel Blvd., in Wesley Chapel

Saturday, December 3, from 10:30 a.m. to 12 p.m.

New Port Richey Recreation and Aquatic Center - 6630 Van Buren, in New Port Richey

Monday, December 12, from 5:30 p.m. to 7 p.m.

Rasmussen College - 18600 Fernview Street, in Land O' Lakes

Tuesday, December 13, from 5:30 p.m. to 7 p.m.

Wesley Chapel Honda -27750 Wesley Chapel Blvd., in Wesley Chapel
For a complete list of orientation dates and locations, click here and follow the "volunteer" links. For more information please contact Deb Kristol-Irwin, Director of Partnership Development for Pasco County at 813-997-6881.
UWF Online Information Meeting
The University of West Florida is hosting an online information meeting on Thursday, November 10, at 4:30 p.m. for those interested in their regionally and NCATE accredited online degree programs. During the meeting, UWF staff will review the degree programs, GRE waiver, admissions requirements, loan forgiveness options, and the Pasco County Schools district partner tuition rate. Here are the programs offered:
Master of Education in Educational Leadership
Master of Education in Instructional Design & Technology
Educational Specialist in Curriculum & Instruction
Doctorate of Education in Curriculum & Instruction/Curriculum & Assessment
Click here to register. If you cannot attend but would like more information, please contact Casey Berman at 727-515-3607.
myPascoConnect
Kudos
Superintendent Browning, San Antonio Elementary School would like to send a shout out to the members of the Alpha Delta Kappa professional sorority. Their organization has chosen our school to support this year under their theme of clothing a child. Several members, including many retired Pasco County employees came to our school and provided our staff breakfast and treats, as well as donating over $200 in gift cards for local stores to purchase shoes for our students in need. We truly appreciate their community involvement and support of our school! -Kim Anderson, Principal and Donna College, Assistant Principal, San Antonio Elementary School
---
Communications and Government Relations Director Linda Cobbe, This is a video that our New Media and Communications Academy students produced about the New Teacher Academy's visit to Hudson Elementary. I would truly appreciate if you could give kudos to the great job that Mr. Mike Carlson's students did and share the video. I am incredibly proud of the NTA, but I am equally proud of the amazing ladies – Kristen Hart and Sarah Spaeth – who filmed, interviewed, and produced this video! Mike Carlson, you and your students are such a gift to this school! I love when Royal Academies work together to produce authentic work! Thank you for such an incredible video to showcase the NTA!
-Jessica Meek, Assistant Principal and Beth Hess, River Ridge High School
---
Human Capital Associate April Kalloch, I can't thank you enough for typing a letter for me with my dates of employment and annual salary. I needed a verification of employment. This is my 2nd year with Pasco County Schools and I must say you guys at HR have always been great. I spent 18 years with another district and this would of never happened so quickly! You are the best! -Sean O'Flannery, Civics Teacher, Pasco Middle School
---
Congratulations to Land O' Lakes Mathematics Department Teachers from 2015-2016, Cynthia Good, Amy Smith, Michael Frump, Andrew Southwick, Nicola Cole, Tim Treble, Pat Connolly, Hannah Trapani, Mark Rulison, and Connor Jordan. I received a personal letter from Governor Rick Scott thanking us for our hard work. These teachers were recognized for being in the top ten percent statewide for mathematics achievement: percentage scoring satisfactory or higher, and improvement in mathematics achievement from 2014-2015 to 2015-2016. This is wonderful recognition for a dedicated group of educators! -Ric Mellin, Principal, Land O' Lakes High School
---
Events and Kudos sections are copied verbatim from their submission, with minimal, if any, alteration.
---