October 22, 2015
Save The Date

Bus Drivers Needed
The district is in need of bus drivers. Since school started this year, it has been "all hands on deck" in the Transportation Department, with every person with a CDL license pitching in to get students to and from school. To help recruit more driver candidates, we are running 500 commercials on certain Bright House channels. Click on the image to see the commercial, and please tell potential candidates about the opportunities for work in Pasco County Schools. If you would like more information on what it takes to be a bus driver, click here.
Open Enrollment Ends Sunday
The benefits open enrollment period ends on Sunday. To avoid losing your current benefits, you must reenroll before 11:59 p.m. Sunday, October 25. If you do not reenroll, you will be automatically assigned to the employee only basic medical plan for 2016. Sunbelt has agreed to keep the call center open daily from 7:00 am - 7:00 pm through Sunday, October 25, 2015. That will be the last day that you may enroll in an Allstate product that requires a licensed enroller. You may call Sunbelt at 1-800-822-8045 for assistance. Make sure that you are logged-in to Employee Self Service when you call. To avoid losing current benefits, you must reenroll before Sunday, October 25 at 11:59 pm. Please see the Benefits Coordinator at your work location if you cannot log into ESS. Click here for more information.
Flu Shots Schedule
Please check the schedule for flu shot times. Please take a moment to review and fill out the Consent Form. The completed form may be turned in to the CareHere nurses administering the vaccinations. The Vaccine Information Sheet is also available for review. If you have any questions, please feel free to call CareHere at 1-877-423-1330.
Best Hour of Code Ever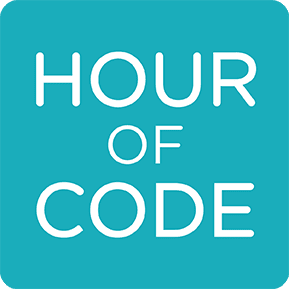 The Hour of Code is coming, December 7-13. Thanks to educators like you, the Hour of Code keeps changing the world. This year can be a turning point for computer science in our schools, with new tutorials, new prizes, and you. Together, we want to reach 100,000 classrooms worldwide. I hope you'll join us to prove anybody can learn, and every young person deserves to learn how to build technology that will impact everything in their future. Click here to sign up for the Hour of Code.
What is the Hour of Code?
It's a grassroots movement that's already introduced 100 million students to the basics of computer science. Participate with any one-hour coding activity that students love no experience needed!
New prizes for every organizer
Every organizer will receive a gift card to iTunes, Amazon or the Windows Store as a thank-you gift. And you can win $10,000 for your school. Click here for more details.
Kudos
Superintendent Browning: I just wanted to touch base with you and let you know that Josh Borders is really doing a great job here at Centennial Middle School. Every teacher I speak with says the same thing. Thank you for sending him over here.
-Christie Como, Physical Ed-M/J, Centennial Middle School
---