March 31, 2017
Superintendent's Message
Legislative Update
Last Monday, I was in Tallahassee to meet with lawmakers and staff regarding assessment and accountability legislation. We discussed the need to preserve instructional time for our students, so they can perform better on their exams. I relayed the concerns parents have shared with me about how long testing windows have become, and the "high-stakesness" of end-of-course (EOC) exams. We collaborated to craft some amendments that addressed these concerns, but the bill was tabled for this Monday's committee meeting at 1:30 p.m. I will continue to monitor this, and other issues as the legislative session continues.
On Wednesday and Thursday of this week, School Board members Cynthia Armstrong, Colleen Beaudoin, and Alison Crumbley also visited our state's capital. They were in town for the Florida School Board Association's annual Days in the Legislature. While they were there, they shared their perspective on education policy with key lawmakers.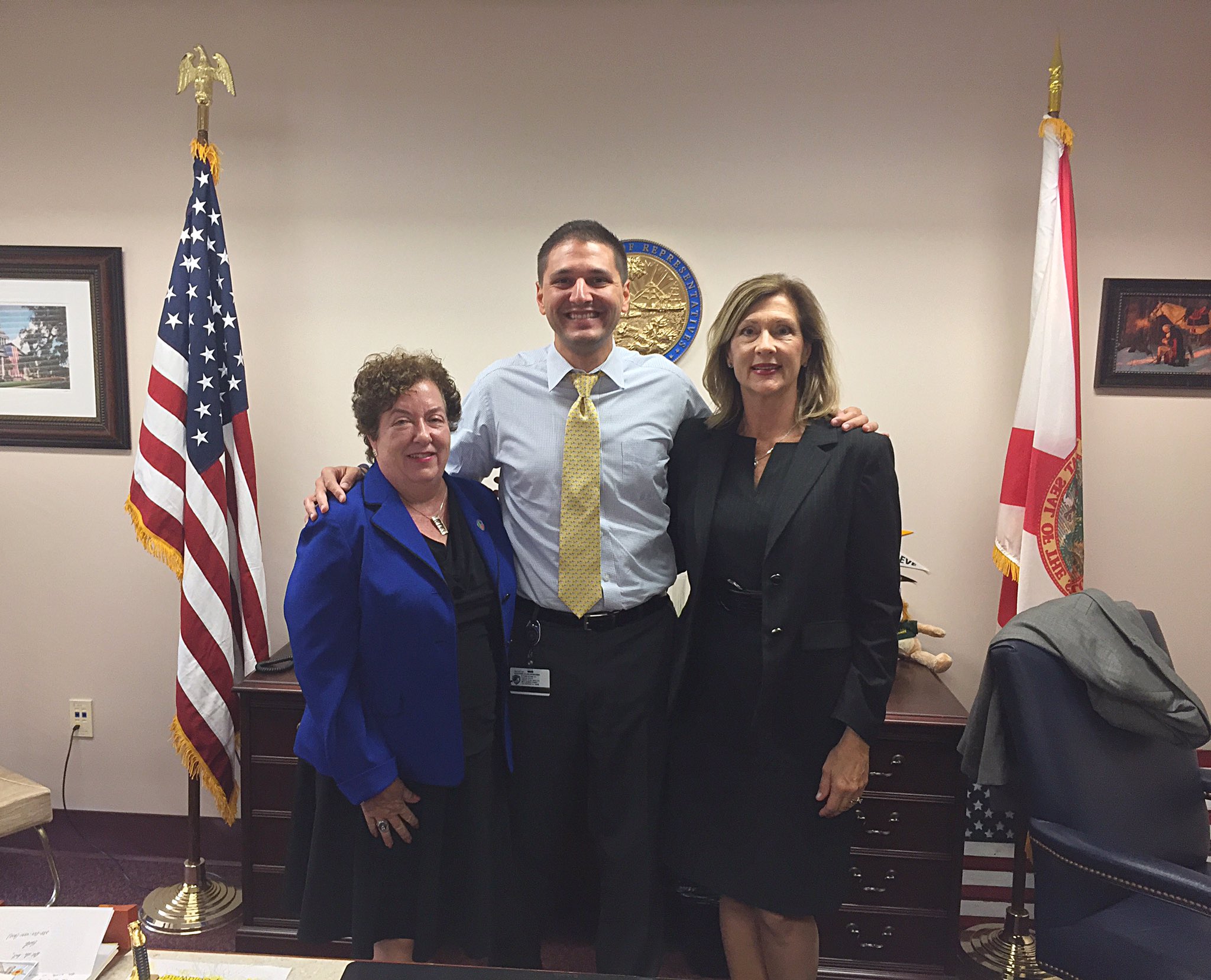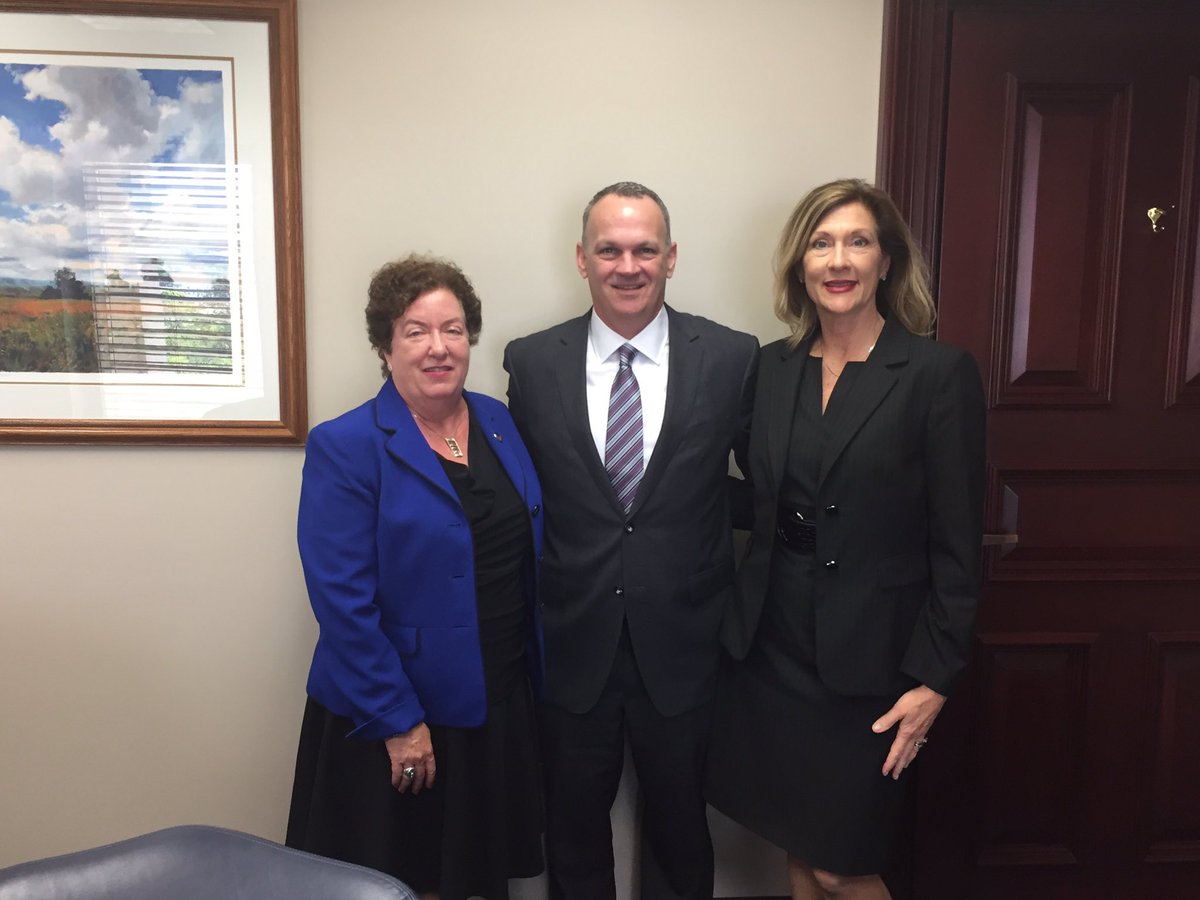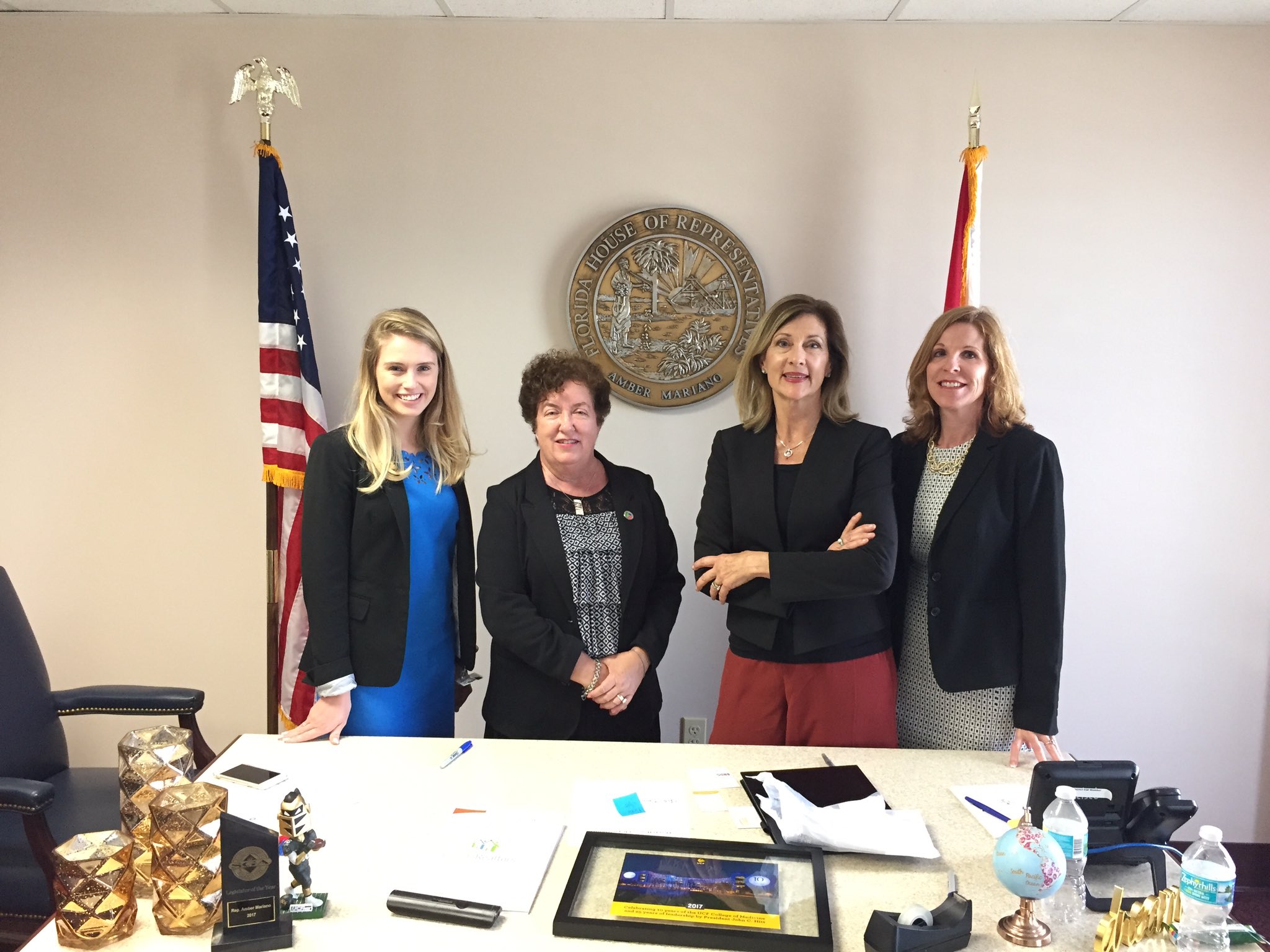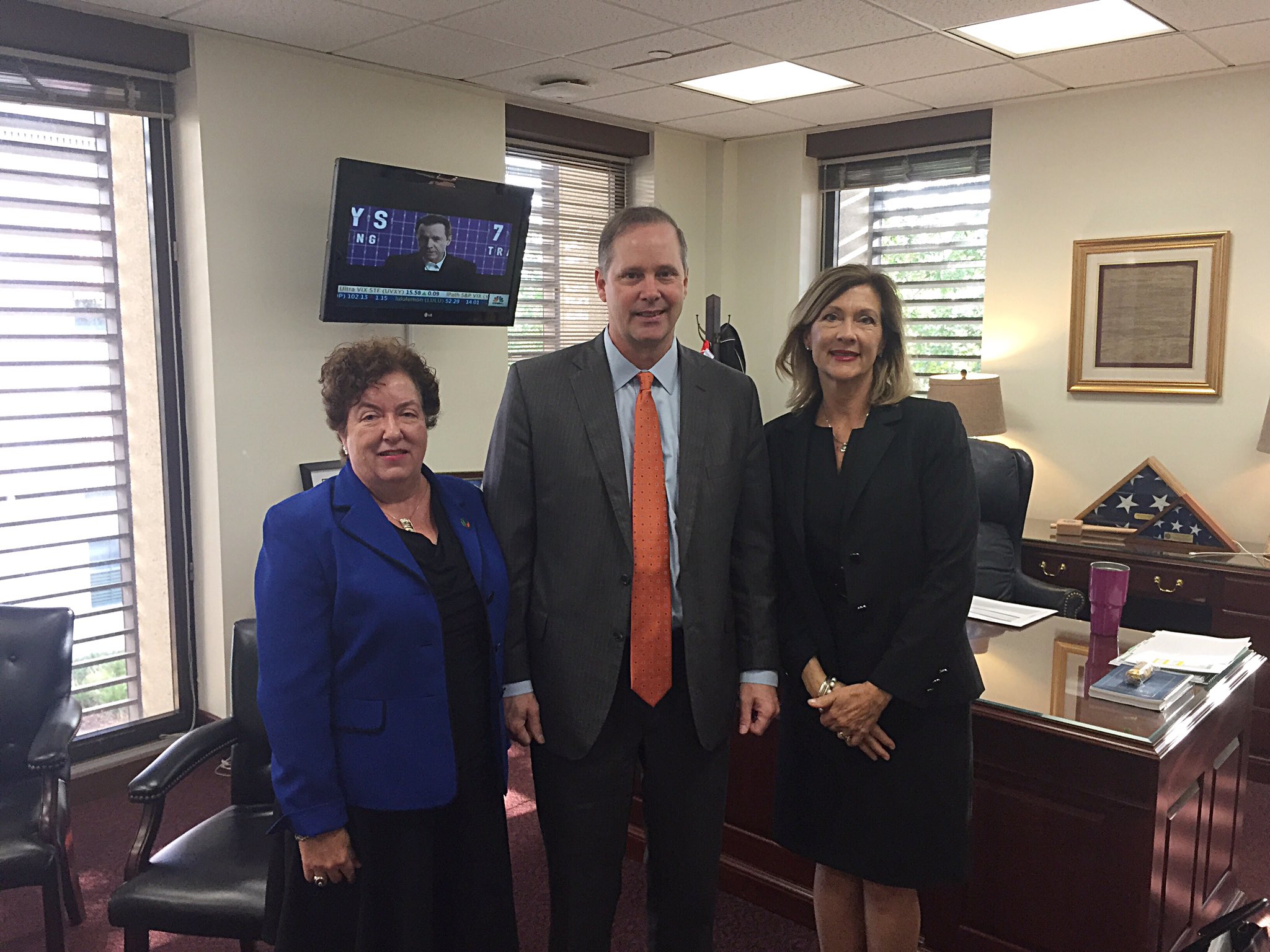 Attention All Employees
To comply with the state auditor's requirements, The Office for Technology and Information Services (OTIS) will be expiring all employees' myPascoConnect passwords starting Thursday, March 30, and continuing over a 4-week period. This will only affect employee passwords and not student passwords. This will also not be affecting your Office 365 or email password. The new passwords will have a 90-day life and will need to be changed every 90 days.
Your new password must be at least 8 characters long and cannot be the same password you currently have. Your new password must also contain at least 3 of the following:
Uppercase characters
Lowercase characters
Digits 0-9
Special characters (! @ # $ etc.)
Supervision and Support Structures Guide
Click here for our district's Supervision and Support Structures guide. It contains new information about our assistant superintendents's roles and focus areas.
Extra Yard for Teachers Newsletter
Please click here for the final edition of the Extra Yard for Teachers newsletter, provided by the Tampa Bay Sports Commission.
Student Dental Care
Gulfside Elementary School is a Community Partnership School that offers affordable, premium dental care to students throughout the school year to Gulfside Elementary, Paul R. Smith Middle, and Anclote High school students. To take advantage of this service, click here.
SeaWorld Orlando Scholarship - Ends Today!
SeaWorld Orlando's Environmental Scholarship Program is now accepting applications from Florida high school seniors who share the organization's passion for protecting and preserving the natural world. If selected, students will receive a one-time award of $5,000 to use at any college or university they plan to attend. Students must have at least a 3.0 GPA and create a short video that demonstrates their commitment to conservation or environmental issues. The video must be uploaded to YouTube and submitted on the SeaWorld website by Friday, March 31. The applications will be evaluated by representatives of SeaWorld's Education and Conservation Department. Judges will consider originality, creativity, content, organization, neatness and the general presentation of the application. To learn more and submit an application, interested students are encouraged to click here.
Employee Opportunities
Florida Southern Teacher Workshop and Degree Program
Click here to read Florida Southern's April newsletter with information about their upcoming teacher workshop on Saturday, April 1, at 6 p.m. and their degree programs. Summer 1 registration closes on April 4.
UWF Meeting Announcment
Pasco County educators are invited to register for an upcoming University of West Florida (UWF) online informational meeting to learn more their regionally and NCATE-accredited online degrees. Their programs are provided at reduced rates, including district partner tuition rates. The session will take place on Tuesday, April 11, at 4:30 p.m. and will review UWF's degree programs, GRE waiver, admission requirements, financial aid, and loan forgiveness options. The following programs will be offered:
M.Ed. in Educational Leadership

Shortest online Ed Leadership program in the state

M.Ed. in Instructional Design and Technology

No teaching certificate required

Educational Specialist (Ed.S.) in Curriculum and Instruction

Three specialization options

Doctorate (Ed.D.) in Curriculum and Instruction/Curriculum and Assessment

Only FL state university to offer a fully 100% online doctoral degree
If you cannot join the online meeting, but would like more information, please contact Casey Berman at 727-515-3607. Click here to register. Learn more about UWF in their April College of Education newsletter.
New EdD Program at USF
The University of South Florida has a new education doctorate (EdD) program specializing in Educational Innovation. It has been very popular with Pinellas educators, and applications will be accepted for the upcoming fall cohort until May 15. If you have questions, please contact J. Howard Johnston, Ph.D., Department of Teaching and Learning and Program Coordinator, at 813-240-2620, or visit the program's website. Click here to view their program flyer.
Free Tampa Bay Rays Tickets: Salute to Service Program
As part of the Tampa Bay Rays Salute to Service Program, they are offering all licensed teachers (K-12) free complimentary tickets, as well as other special discounted offers throughout the season. For teachers to be eligible for this program, they have to follow two easy steps:
Click here and sign up for the newsletter.
Sign up with ID.me, a third party verification service.
Hometown Heroes
Hometown Heroes is an organization designed to give back to those who help make our communities a better place to live by offering real savings from local and national business partners, and real estate professionals. Heroes can find savings for the things they do and use every day. New savings are being added often and there is never a cost to heroes! Heroes are those faithful men and women who serve our communities & our nation:
Military Service Members (past/present)
Medical Personnel (Nurses, Doctors)
First Responders (Police, Fire, EMT)
Non-Profits (Charities, Churches)
Educators and School Employees (ISD, College)
Click here to learn more about Hometown Heroes.
Free Tax Prep for Pasco County Residents
United Way of Pasco County, in partnership with the Internal Revenue Service VITA Program and AARP Tax Aide Foundation, is sponsoring free income tax preparation sites for low and moderate-income taxpayers in Pasco County. All tax preparers are trained and IRS Certified to help Pasco residents with filing their taxes. For more independent and computer comfortable clients or those who prefer filing their own tax returns, MyFreeTaxes is offered through the United Way of Pasco County website. If people need help, there is online help available as they prepare their own taxes. If you have any questions about the program please contact Kelly Steen, Prosperity Campaign Resource Manager, at 727-835-2023. Click here to learn more.
2017 NIE Teacher of the Year Contest - Ends Today!
Entries are now being accepted for the 2017 Tampa Bay Times Newspapers in Education (NIE) Teacher of the Year award. This award recognizes K-12 educators in Citrus, Hernando, Hillsborough, Manatee, Pasco, and Pinellas counties who use the Tampa Bay Times in their classrooms in an innovative, meaningful manner. The following factors will be considered:
Use the Tampa Bay Times to enhance student learning and the learning environment.
Employ innovative newspaper-based lessons, strategies or projects to develop students' literacy skills.
Integrate the close reading of news into classroom instruction.
The winning educator will be honored at an award reception in May, and will receive a $100 cash prize, a grand prize plaque, a Tampa Bay Times prize pack, and an invitation to present at the Florida Press Educational Services conference in August at the Ritz-Carlton in Naples. Reimbursement is provided for conference lodging and travel. Entries will be accepted until March 31. Click here for more information.
Marine Educators Workshop
Seacamp Association, Inc. is a private, non-profit organization, in operation since 1966, providing marine and environmental education programs to visiting school groups from across the country on Big Pine Key in the beautiful Florida Keys. Each year, they host more than 100 school groups, 4th grade through college, and more than 5,000 participants. They are hosting their annual Marine Educators Workshop at their facility on Friday, April 7, at 8 p.m. through Sunday, April 9, at 5 p.m. Click here to register and here for more information. If you have any questions, contact Chuck Brand, Director of Marketing, at 305-951-7430.
Pasco County Government
Kudos
Michael Bailey, My son attends Centennial Middle School and is the EBD program and has been in Ms. Lisa McCabe's class the past two years. I wanted to let you know what a wonderful teacher she is. ..Ms. McCabe saw his full potential at the beginning of 6th grade and has worked with my son to get him to his full potential and because of all her caring and hard work with him he has been mainstreamed into 4 classes and he is doing great!...I would also like to tell you what a wonderful teacher Mrs. Karen Pearce is (EBD teacher). ..She is also a caring teacher and has worked with him on numerous occasions and it has been nothing but positive! She is a dedicated teacher and wants to see her kids succeed just like Ms. McCabe does. I wanted to let you know that Mrs. McCabe and Mrs. Pearce are making a difference in their students' lives! Everyone from the aids in the program to the social worker and the behavioral specialist have been great with my son! I could not have found a better group of professionals to work with my child! -Stefanie Stevens, Centennial Middle School parent
---
Superintendent Browning, I wanted to bring to your attention the outstanding support that Land O' Lakes High School has received from two people in ESOL Services (OSSPS). Katty Chois and Heather Corona have assisted us recently with some important endeavors. To complete WIDA Access state assessments for our students, Katty and Heather spent a day on campus conducting individualized speaking tests with more than a dozen English Learners. Not only did they address the testing, but connected with the kids learning more about them, their lives, and their learning. As well, Heather has led two workshops for our teachers to help them increase proficiency with teaching strategies to improve English Learners' academic success and English language development. There are many resources that I am able to provide our teachers, but the direct instruction and specific professional development that she delivered has made an instant difference in how we serve our ESOL students. Katty and Heather are making a positive impact on the work of our teachers and the lives of our newest Americans. -Jeff Morgenstein, Assistant Principal for International Baccalaureate, LOLHS
---
Superintendent Browning, We would like to send a huge thank you to Principal Robyn White, Diamela Vergne, Marianne Kerrigan and their custodial team at Wiregrass Ranch High School for their time and commitment to our students at our district National History Day Fair on Saturday, March 4. Not only did they open their campus for our team and students, they took extra time to ensure the rooms were all set to help students, parents, and judges feel comfortable. Their professionalism and enthusiasm made the day an experience to remember for all of our students, their families, and friends. We want to thank the OTL support staff, Fran Bundschu, Maria Emerick, Lauren Miley, Debra Hawks, Heather Ellis, and Jennifer Mallory who helped make the day a success and run smooth. Thank you to Joseph Corley from the River Ridge High School New Media Academy for taking the time to capture the day with videography and photography. Also, thank you to Marcy Hetzler-Nettles, Jennifer Waselewski, Erin Ipock, Pasco Education Foundation and all our judges for attending and supporting our students in their hard work. This was truly a collaborative event! We would also like to thank the following schools for participating in our tenth annual National History Day Fair and engaging students in the true love and application of history. Junior Division: BPMS, CENMS, CSRMS, CHMS, CLMS, JLMS, GMS, PMS, PRSMS, PVMS, RBSMS, RRMS, TEWMS. Senior Division: Academy of the Lakes, Classical Preparatory, Pasco E-school, HHS, LOLHS, WRHS. -Tina Stavrou-Klem, Senior Instructional Specialist, K-12 Social Studies, Office of Teaching and Learning & Dr. Jennifer O'Connor-Podraza, LOLHS Pre-IB World History Teacher & Pasco County NHD Coordinator
---
Events and Kudos sections are copied verbatim from their submission, with minimal, if any, alteration.
---