January 19, 2017
Superintendent's Message
One of the most difficult parts of the recent school rezoning procedures occurred when people disparaged our schools publicly or on social media. While I understand that those individuals love their current school and do not wish to leave, it is not an excuse to deride other schools. Our district has a large number of school-based employees who all work hard to ensure their students are prepared for success. If you come across someone insulting one of our schools, stand up for those students and employees. Tell them about the exciting programs they have to offer. If there is a problem, be willing to collaborate and problem-solve.
Legislative Update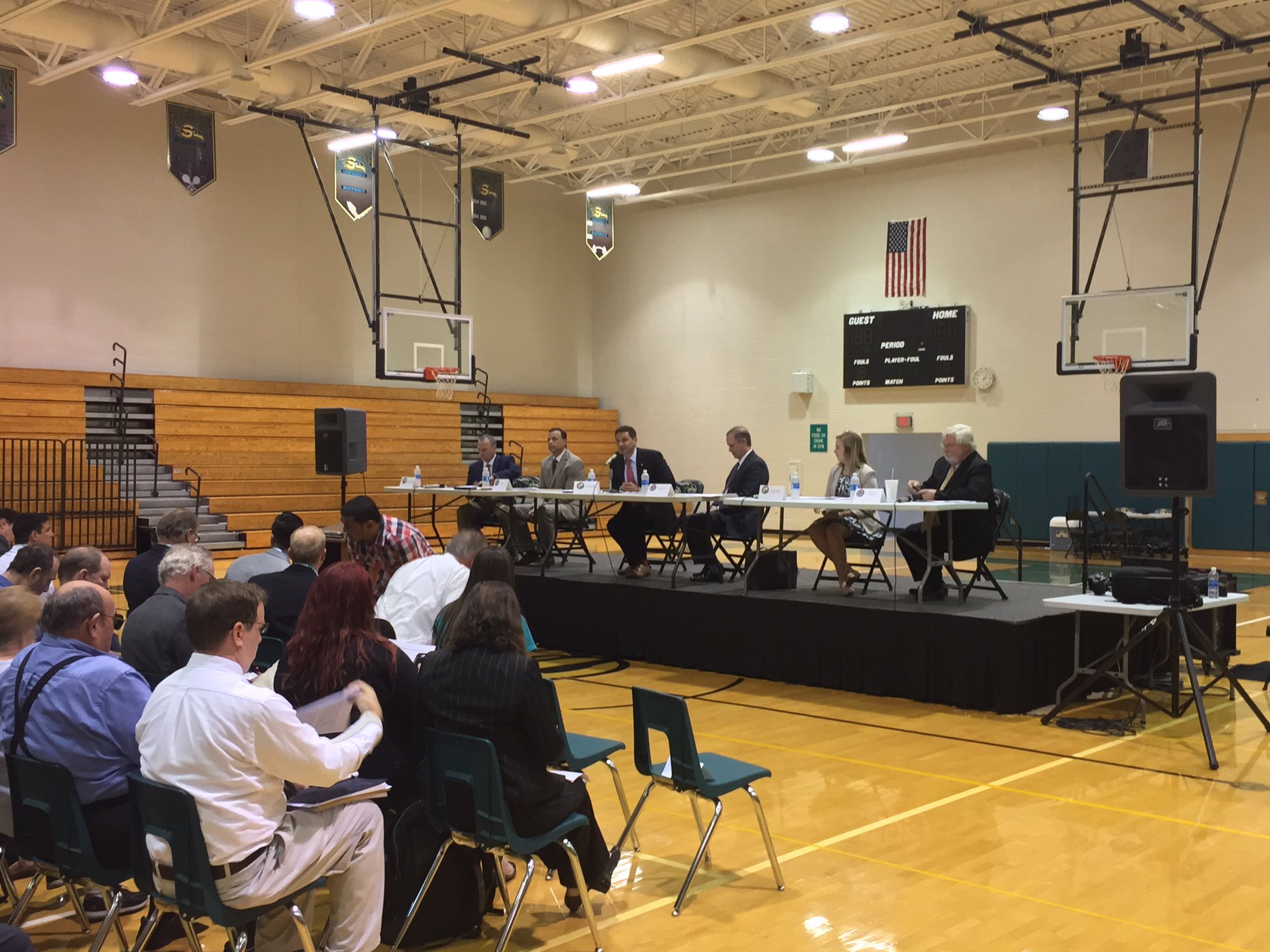 Yesterday, our district had the pleasure of hosting the Pasco County Legislative Delegation meeting at Sunlake High School. Prior to the meeting, legislators caught a glimpse of the Tampa Bay Regional Aeronautics Academy. Students provided an interactive tour, complete with unmanned aerial systems (UAS), 3D printers, robotics, aircraft simulation, and the new aviation van. During the delegation, our district shared legislative priorities and recommendations with the delegation.
Congratulations!
Florida School Nurse of the Year
The Florida Association of School Nurses (FASN) has selected Pasco County Schools school nurse Margaret Polk as Florida's 2017 School Nurse of the Year. Margaret is the school nurse at Pasco High School and James Irvin Education Center. She has worked for Pasco County Schools since 1991. The FASN Florida School Nurse of the Year award recognizes a Florida school nurse who has demonstrated excellence in both school nursing and leadership in school health. Specific criteria include quality of care, performance appraisal and ethics, educational standards, collegiality, collaboration, research, resource utilization, communication, program management, and health education. Margaret was chosen for her volunteer work coordinating student services teams and advocating for the migrant families in the Dade City community. She has helped coordinate outreach services for students with community partners who donate free services and financial support to help medically needy students. In addition to her work helping her community, she has volunteered her expertise on district, state, and national committees. The association will honor Margaret during their annual conference in Orlando on Friday, January 27.
Outstanding Volunteers of the Year
Congratulations to our Outstanding Volunteers of the Year:
Youth - Avalon Moorehead
Adult - Rebecca Rattee
Senior - William Neubauer
New Principal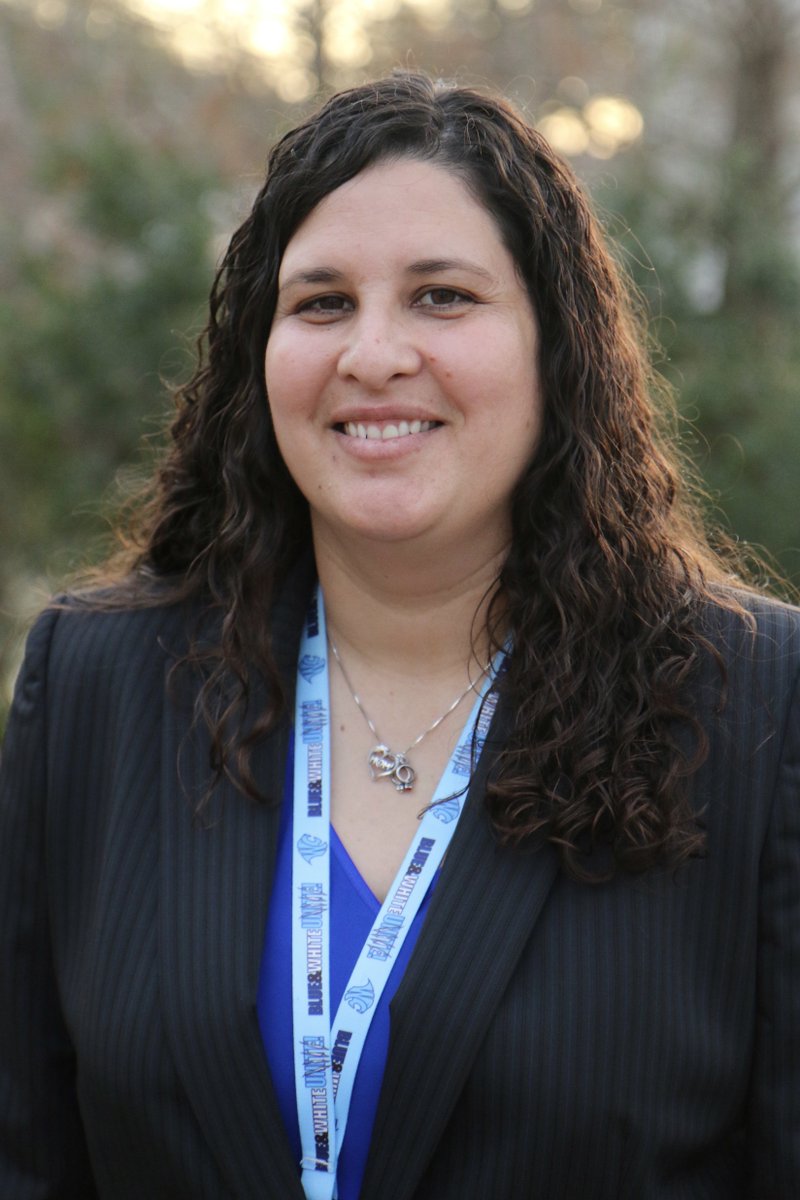 Congratulations DeeDee Johnson for being appointed as the new principal of Wesley Chapel High School!
Powerful Student
Good luck, Dakota Gignac, at the Special Olympics Southeast Regional Powerlifting Competition!
Volunteer Readers Needed
Charles S. Rushe Middle School will be taking part in a One Book, One Community whole school reading program January 23 through March 16. They selected I Will Always Write Back-How One Letter Changed Two Lives by Caitlin Alifirenka and Martin Ganda to read to our students. This is a true story of an all-American girl and a boy from Zimbabwe and the letter that changed both of their lives forever. As part of school and community outreach, their book committee is requesting district staff to volunteer to read to their students from 2:00 p.m. to 2:50 p.m. on each of these days:
January 23, 27, 30
February 6, 10, 13, 17, 20, 24
March 3, 6, 16
Please contact David Salerno or Dawn Gilliland if you are interested in being a volunteer reader, or would like more information.

They are also collecting new and gently used picture books (elementary-appropriate) for students January 23 through February 17. Books can be dropped at off at the front office to the attention of Jessenia Rodriguez. Staff will be translating these books into Spanish for the children in the Dominion Republic. If you are a translator and are interested in helping, please contact Jessenia Rodriguez.
Magnet School Application Period Closes Tomorrow
The Pasco County Schools magnet application period opened on December 15, 2016, and ends tomorrow, January 20, 2017. Parents who are interested in enrolling their students in one of our specialized magnet programs can find out more information and complete an application here. All properly completed applications will be entered into a lottery. Families will be notified of their acceptance status by mid-February, so that those who are not accepted have time to complete the traditional school choice open enrollment application during the February 1 to March 1 application window. Pasco County Schools magnet options currently include:
Sanders Memorial STEAM Elementary Magnet School, with a focus on science, technology, engineering, arts and math. These subjects are infused throughout the curriculum, which still is based on the Florida State Standards.Centennial STEM Middle
Magnet School, which focuses on science, technology, engineering and math. These subjects are infused throughout the curriculum, which still is based on the Florida State Standards.
Bayonet Point STEM Middle Magnet School, which focuses on science, technology, engineering and math. These subjects are infused throughout the curriculum, which still is based on the Florida State Standards.
Families that don't have computer access can complete applications at their local school or public library.
If you have questions, email magnetschools@pasco.k12.fl.us.
Student and Employee Opportunities
2017 NIE Teacher of the Year Contest
Entries are now being accepted for the 2017 Tampa Bay Times Newspapers in Education (NIE) Teacher of the Year award. This award recognizes K-12 educators in Citrus, Hernando, Hillsborough, Manatee, Pasco, and Pinellas counties who use the Tampa Bay Times in their classrooms in an innovative, meaningful manner. The following factors will be considered:
Use the Tampa Bay Times to enhance student learning and the learning environment.
Employ innovative newspaper-based lessons, strategies or projects to develop students' literacy skills.
Integrate the close reading of news into classroom instruction.
The winning educator will be honored at an award reception in May, and will receive a $100 cash prize, a grand prize plaque, a Tampa Bay Times prize pack, and an invitation to present at the Florida Press Educational Services conference in August at the Ritz-Carlton in Naples. Reimbursement is provided for conference lodging and travel. Entries will be accepted until March 31, 2017. Click here for more information.
VFW Teacher of the Year Award Contest
The Veterans of Foreign Wars of the United States is accepting nominations for the 2017 VFW Smart/Maher National Citizenship Education Teacher Award. Nominations can be submitted by fellow teachers, supervisors, or other interested individuals. Self nominations are not eligible. The annual award contest recognizes three exceptional teachers for their outstanding commitment to teaching Americanism and patriotism to their students. Each year, a classroom elementary, junior high, and high school teacher whose curriculum focuses on citizenship education topics, for at least half the school day in a classroom environment, can be nominated. Winners will receive:
A $1,000 award for professional development expenses
A $1,000 award for his/her school
Two award plaques (one for the teacher and one for his/her school)
An all-expenses-paid trip to a VFW conference to receive their award.
Teachers who promote civic responsibility, flag etiquette, and patriotism are ideal candidates for the award. If you know a teacher who plans field trips to city hall, organizes community volunteer projects or invites local veterans to speak in class, anything to help students develop a better understanding of democratic values and beliefs, this award is for them. For more information, visit the VFW website for complete program guidelines and application instructions. The deadline is February 15.
Marine Educators Workshop
Seacamp Association, Inc. is a private, non-profit organization, in operation since 1966, providing marine and environmental education programs to visiting school groups from across the country on Big Pine Key in the beautiful Florida Keys. Each year, they host more than 100 school groups, 4th grade through college, and more than 5,000 participants. They are hosting their annual Marine Educators Workshop at their facility on Friday, April 7, at 8 p.m. through Sunday, April 9, at 5 p.m. Click here to register and here for more information. If you have any questions, contact Chuck Brand, Director of Marketing, at 305-951-7430.
Teach Like A Pirate
Area public school educators and those interested in the field can hear a nationally recognized teacher discuss ways to boost teacher creativity and student engagement at Saint Leo University at 5 p.m., Friday, January 27, in the Greenfelder-Denlinger Boardrooms of the Student Community Center.
Dave Burgess, author and creator of the "Teach Like a Pirate" concept, appears as the opening speaker of the Florida Association of Teacher Educators, but his talk is also open to the public. Admission is free. (The speaker event and conference were originally scheduled for October 2016, but had to be postponed because of Hurricane Matthew.) There is free parking in surface lots and in the garage on campus, located at 33701 State Road 52, Saint Leo, 33574, four miles east of Interstate 75 (exit 285). Burgess uses the catch phrase "Teach Like a PIRATE," a memory prompt for: passion, immersion, rapport, ask and analyze, transformation, and enthusiasm. For more information, contact Dr. Valerie Wright of the education faculty.
Pasco County Government
Kudos
Superintendent Browning, I have two children that have attended/attend Pasco schools...I wanted...to let you know how pleased I am with the quality of education they have both received/are still receiving. My son is a 7th grader at PVMS and having Mrs. Jennifer Warren as the principal is truly a blessing. I hope you all realize what a true gem she is. I am a teacher in Hillsborough County and the quality of education and teachers in Pasco is why my son has always attended Pasco Schools. What makes me even happier is the fact that there are people like Mrs. Warren that truly care about each and every student. I have seen her take time to talk to students and truly take an interest in their lives both personally and academically. I can attest to this personally with my son. My son plays travel hockey and Mrs. Warren is always taking time to check in with him about his tournaments and wishing him luck...Without her support and guidance I know he would not be flourishing the way he is now. He has come home with straight A's and with his hockey schedule that is truly amazing!! -Jennifer Cunningham, parent
---
Superintendent Browning, as a retired Pasco teacher, I want to let you know how much I have appreciated all the help from Patty Nguyen. She is very knowledgeable and dedicated in helping all past and present employees. She is extremely valuable to everyone with insurance needs. I do not know what I would do without her help! It is nice to have someone that you can trust with accurate and consistent information on insurance matters. Patty makes a huge difference to all Pasco current and past employees. I hope you will let her know. -Patti Carney, retired Pasco teacher
---
Events and Kudos sections are copied verbatim from their submission, with minimal, if any, alteration.
---