Pasco Science & Engineering Showcase
​​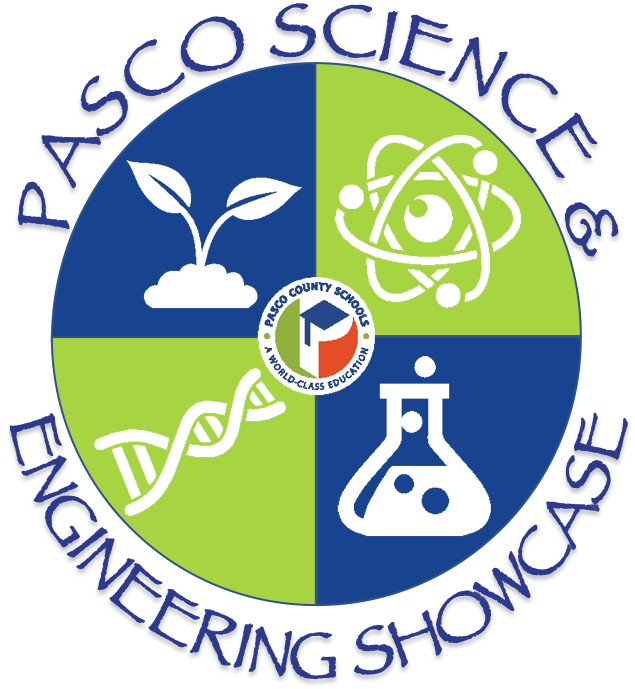 Pasco Science & Engineering Showcase
The Pasco Regional Science Fair has a new name and format! The 2019-20 Pasco Science and Engineering Showcase will be held at Thomas Weightman Middle School on February 1, 2020. New this year, both the elementary and secondary fairs will occur on the same Saturday. The invite only awards ceremony will now be held the following Wednesday evening (February 5, 2020) from 6-9 pm at the Center for the Arts at Wesley Chapel High School. Resources and dates will continue to be updated and housed on this site for the 2019-2020 school year.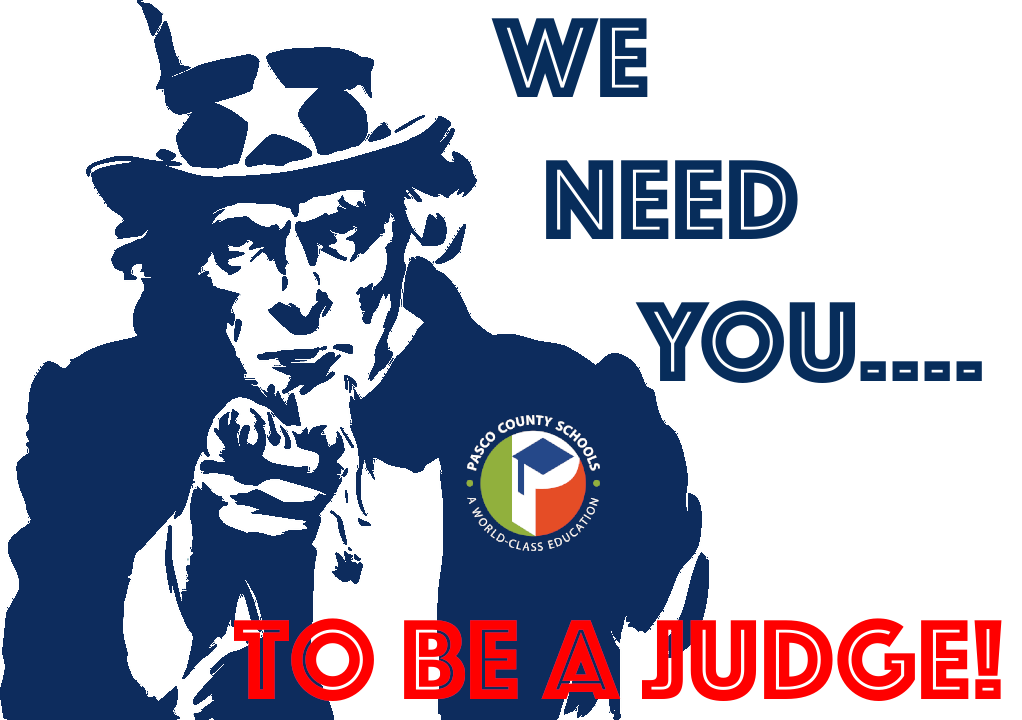 Our next generation of successful scientists and engineers needs you! We are in need of judges with expertise in science, technology, math and engineering related fields. Volunteering to judge at the Pasco Science & Engineering Showcase is a rewarding and uplifting experience that is actually best realized when a student researcher is presenting their project and realizes their judge both understands and cares about their research. By judging, you are providing encouragement and opportunities for our future scientists and engineers to grow and succeed. If you are interested in volunteering as a judge, click the image to register.
Check out last year's State Finalists and Award Recipients
---
​​ ​Elementary Scientific Research Resources:
​Parent Support:
Student Research Plan & Investigation Form -

This is the

research plan that each student needs to complete as they are conducting their investigation. Keep in mind it is encouraged that students keep an additional journal to record their investigations to allow for more detail about their experience.

A parent information sheet explaining the importance of the STEM Fair and how to help your child

2020 Pasco Science & Engineering Showcase Parent Information Flyer

Parent information for students selected to participate in the Pasco Science & Engineering Showcase (District level competition)

The Informational video walks finalists and parents through day of district competition.

Rules & Safety

This document provides information on the rules and safety requirements for projects.

Engineering Project Rubric <-Updated!

-Engineering Rubric Informational Video <-NEW!

Scientific Investigation Project Rubric <-Updated!

These are the rubrics judges use for scoring projects. The videos review the parts of each rubric in detail that will be used for judging.
---
​​Secondary Scientific Research Resources:
​Coordinator and Classroom Support:
Project Support:
| | |
| --- | --- |
| Pasco Science Fair Powerpoint Template | This PowerPoint template provides teachers and students with an additional option for presenting scientific research and aid in the development of the student presentation for school level fairs (Check with your school to determine if this option is allowable). Note that a backboard is required for students participating in the District Showcase as well as the State or International Science Fair Competitions. |
| Science Project Flip Chart | Can be used to help students outline the Science & Engineering Fair process |
| ArchimedesInitiative Channel | Watch student researchers discuss various topics of scientific research |
Forms:
State and International Fair Websites: