Visual Art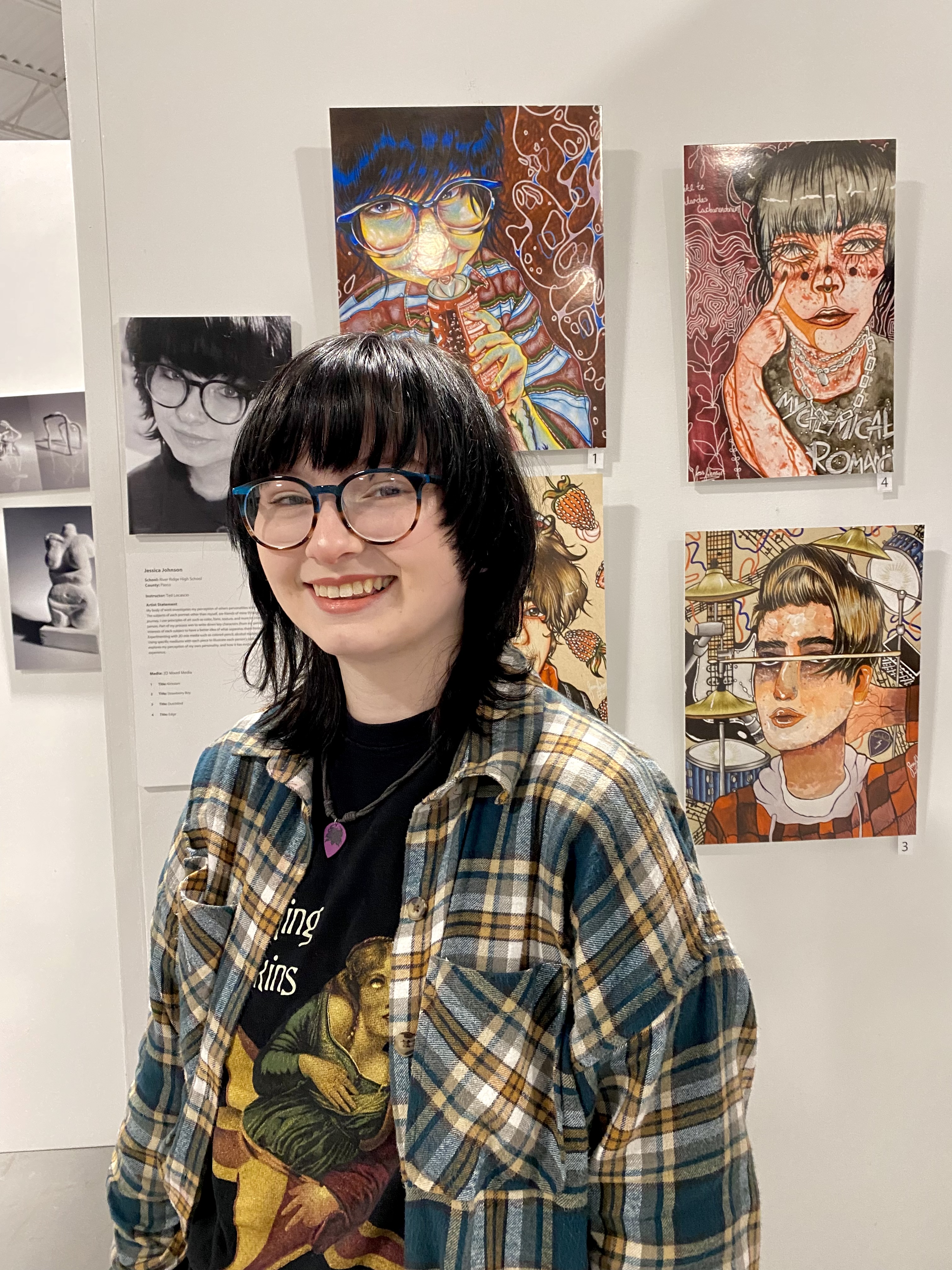 Why integration in schools is so important:
Art instruction develops creative problem solving skills.
Teaching through art can present difficult concepts visually, making them more easy to understand.
Art instruction helps children with the development of motor skills, language skills, social skills, decision-making, risk-taking, & inventiveness.
VIsual arts teach learners about color, layout, perspective, & balance: all techniques that are necessary in presentations (visual, digital) of academic work.
Integrating art with other disciplines reaches students who might not otherwise be engaged in classwork.
Art experiences boost critical thinking, teaches students to take time to be more careful and thorough in how they observe the world.
Art provides challenges for learners at all levels.
Art education connects students with their own culture as well as other cultures throughout the world.
Studies have shown that students who participate in art regularly are more likely to be recognized for academic achievement, participate in math or science fairs, or winning an award for writing an essay or poem.
Studies have shown that students who participate in art have fewer diciplinary infractions, and have higher attendance rates, graduation rates, and test scores.
Achieve Center at Richey

Anclote Elementary

Bexley Elementary

Calusa Elementary

Centennial Elementary

Chasco Elementary

Chester W. Taylor Elementary

Connerton Elementary

Cypress Elementary

Deer Park Elementary

Denham Oaks Elementary

Fox Hollow Elementary

Gulf Highlands Elementary

Gulf Trace Elementary

Gulfside Elementary

Hudson Primary Academy

James M. Marlowe Elementary

Lacoochee Elementary

Lake Myrtle Elementary

Longleaf Elementary

Mary Giella Elementary

Mittye P. Locke Elementary

Moon Lake Elementary

New River Elementary

Oakstead Elementary

Odessa Elementary

Pasco Elementary

Pasco eSchool

Pineview Elementary

Quail Hollow Elementary

Richey Elementary

Rodney B. Cox Elementary

San Antonio Elementary

Sand Pine Elementary

Schrader Elementary

Seven Oaks Elementary

Seven Springs Elementary

Shady Hills Elementary

Starkey Ranch K-8 School

Sunray Elementary

Trinity Elementary

Trinity Oaks Elementary

Veterans Elementary

Watergrass Elementary

Wesley Chapel Elementary

West Zephyrhills Elementary

Wiregrass Elementary

Woodland Elementary
Bayonet Point Middle

Centennial Middle

Charles S. Rushe Middle

Chasco Middle

Crews Lake Middle

Cypress Creek Middle

Gulf Middle School

Hudson Academy

John Long Middle

Pasco Middle

Paul R. Smith Middle

Pine View Middle

R. B. Stewart Middle

Starkey Ranch K-8 School
Anclote High

Cypress Creek High

East Pasco Education Academy

Fivay High

Gulf High

Hudson High

J. W. Mitchell High

Land O' Lakes High

Pasco High

River Ridge High

Sunlake High

Wendell Krinn Technical High

West Pasco Education Academy

Wiregrass Ranch High

Zephyrhills High
Achieve Center at Richey

Anclote Elementary

Bexley Elementary

Calusa Elementary

Centennial Elementary

Chasco Elementary

Chester W. Taylor Elementary

Connerton Elementary

Cypress Elementary

Deer Park Elementary

Denham Oaks Elementary

Fox Hollow Elementary

Gulf Highlands Elementary

Gulf Trace Elementary

Gulfside Elementary

Hudson Primary Academy

James M. Marlowe Elementary

Lacoochee Elementary

Lake Myrtle Elementary

Longleaf Elementary

Mary Giella Elementary

Mittye P. Locke Elementary

Moon Lake Elementary

New River Elementary

Oakstead Elementary

Odessa Elementary

Pasco Elementary

Pasco eSchool

Pineview Elementary

Quail Hollow Elementary

Richey Elementary

Rodney B. Cox Elementary

San Antonio Elementary

Sand Pine Elementary

Schrader Elementary

Seven Oaks Elementary

Seven Springs Elementary

Shady Hills Elementary

Starkey Ranch K-8 School

Sunray Elementary

Trinity Elementary

Trinity Oaks Elementary

Veterans Elementary

Watergrass Elementary

Wesley Chapel Elementary

West Zephyrhills Elementary

Wiregrass Elementary

Woodland Elementary
Bayonet Point Middle

Centennial Middle

Charles S. Rushe Middle

Chasco Middle

Crews Lake Middle

Cypress Creek Middle

Gulf Middle School

Hudson Academy

John Long Middle

Pasco Middle

Paul R. Smith Middle

Pine View Middle

R. B. Stewart Middle

Starkey Ranch K-8 School
Anclote High

Cypress Creek High

East Pasco Education Academy

Fivay High

Gulf High

Hudson High

J. W. Mitchell High

Land O' Lakes High

Pasco High

River Ridge High

Sunlake High

Wendell Krinn Technical High

West Pasco Education Academy

Wiregrass Ranch High

Zephyrhills High