Where Will My Child Attend School?
Which school is your address zoned for?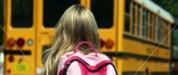 Pasco County Schools' Planning Services Department provides boundary information in several different formats suited to the individual needs of each visitor. In addition to the interactive maps, files, and databases listed below, you may also download a copy of our full school location map. If you have questions or comments regarding our boundary information, please contact Planning Services directly.
Search for an Address on our School Boundary Database
Enter your home address or click on the map to find your school attendance zone.
The 2023-2024 Pasco County Magnet Address Search is now available. This identifies your options for magnet schools and programs within schools available to you. Students interested in attending one of these schools or programs must apply for and be accepted through the Pasco Pathways School Choice Application process.
Explore our Interactive Maps
Interactive maps for 2023-2024 are available to explore. Click the magnifying glass and enter your address in the search bar or click anywhere on the map to identify the school boundary.
These maps are useful for anyone wishing to see a general overview of the school boundaries of Pasco County.
KML Files/GIS Data
KML files are available for elementary, middle, and high school boundaries. These files can be imported into programs such as Google Earth.
ESRI Shapefiles are available here for use with GIS applications.
Individual School Boundary Maps
Listed below are assignment area boundary maps for each Pasco County elementary, middle, and high school. Please keep in mind that these maps indicate boundaries for the 2022-2023 school year (unless otherwise noted), and are subject to change.