World Languages & Foreign Exchange
Welcome to the World Languages and Foreign Exchange page!
Our programs have the mission of supporting foreign language teachers, and interact with the community, to provide a successful, language-rich environment for every student. Teachers of World Languages collaborate to use best instructional practices and standard-based lessons to facilitate student success in the global community, increase student proficiency levels in every language domain (listening, speaking, reading, and writing), and promote cultural awareness. We encourage every student in Pasco County to learn another language and be aware of and value diversity amongst all cultures.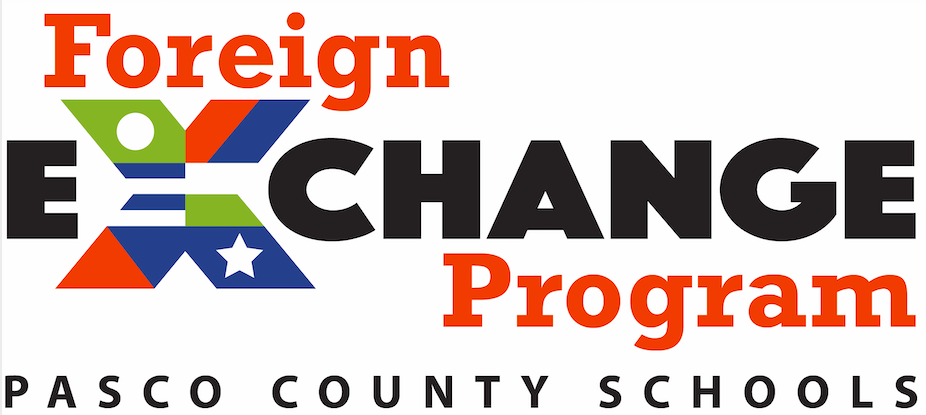 Covid Notification and Disclaimer
The District School Board of Pasco County (DSBPC) will proceed with the Foreign Exchange Visitor Program for the 2021-2022 school year!
The placement of approved students will comply with recommendations, restrictions and guidelines of the following agencies, not limited to, the U.S. Government, Department of State, Department of Health, US Embassies and the Centers for Disease Control and Prevention (CDC). If one of these agencies places travel restrictions, adds immunization requirements, and/or makes decisions resulting in closing borders for certain countries, the placement of the affected students will not take place and the DSBPC will not be liable and/or responsible for costs and expenses incurred from the foreign exchange families, foreign exchange organizations and/or the host families. Considerations of international travels pose additional risks and even fully vaccinated travelers are at increased risk for getting and possibly spreading new COVID-19 variants. To maintain the safety of every stakeholder, every foreign exchange participant must follow the recommendations and health guidance from the US Government and its agencies.
Note: The due date to apply for our foreign exchange visitor program was June 15th, 2021. New submissions will not be accepted for the 2021-2022 school year.
Pasco County Schools welcomes foreign exchange students affiliated with an exchange company or service organization that is listed with the Council on Standards for International Educational Travel (CSIET), and is also part of the approved list in Pasco County School Board.
Foreign Exchange Visitor Program Requirements and Procedures
United States Requirements for Secondary School Student Program / J1 Visa
CSIET Standards for International Educational Travel Programs
Language Resources and APPs
Pasco County is committed to preparing students in becoming responsible global citizens, by implementing a curriculum that deepens student's cultural awareness and increases all levels of language proficiency in every domain (reading, writing, speaking and listening).
We currently offer the following languages:
American Sign Language
Chinese
French
German
Latin
Spanish K-12
Please, contact your school for information about the specific courses offered at their campuses.
For more information about our programs, please contact
Alexia Martínez
Senior Instructional Specialist World Languages & Foreign Exchange 7227 Land O Lakes Blvd. Land O' Lakes, Florida 34638 Tel. (813)794-2319 * Fax: (813)794-2112 Email:
ajmartin@pasco.k12.fl.us
Twitter: @PascoWLanguages
www.pascoschools.org