Adult Education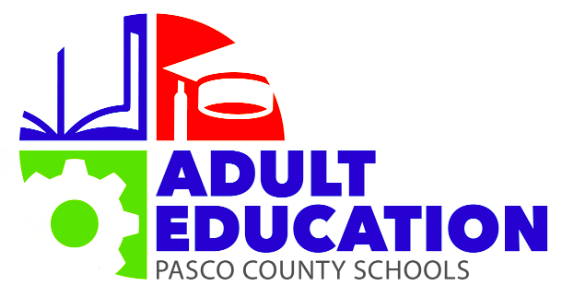 Mission
Pasco County Schools Adult Education programs provide lifelong learning opportunities which are responsive to the diverse needs of students, parents, businesses, and the community.
Objectives
Pasco County Schools Adult Education programs are designed to offer all adults, regardless of age experience opportunities to:
participate in a continuing education program that meets individual needs and abilities

acquire basic and fundamental academic skills

pursue a standard high school diploma or GED

acquire job training

enhance one's economic efficiency

acquire an awareness and appreciation of the arts

grow in knowledge, understanding and critical thinking
Pasco County Schools Adult Education Contacts
Thomas Brochu, Senior Supervisor for Adult Education
tbrochu@pasco.k12.fl.us
Allison Huettig, Program Specialist for Adult Education
ahuettig@pasco.k12.fl.us
Leslie Ruttle, Grant Resource Teacher for Pasco Adult Education @ Wesley Chapel
lruttle@pasco.k12.fl.us
Did You Know?
More than 90% of all United States employers consider those who earned their GED diploma the same as traditional graduates with regard to hiring, salary, and opportunity for advancement.
More than 8.5 million people over the age of 25 have a GED.
Those who have a high school diploma or GED credential notice a 35% increase in median annual earnings over those who do not graduate.
Our program is designed to help individuals learn at their own pace.
A high school-level education improves your chances of getting hired and increases your earning potential.