Starkey K-8
Latest News
Thursday, September 5, 2019 Ground Breaking Ceremony Gallery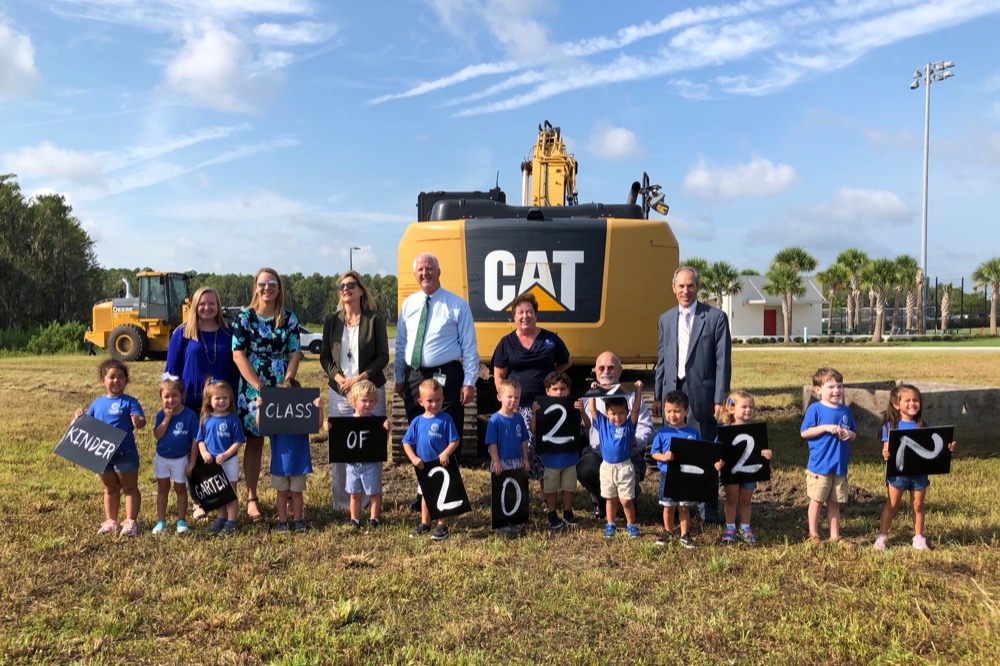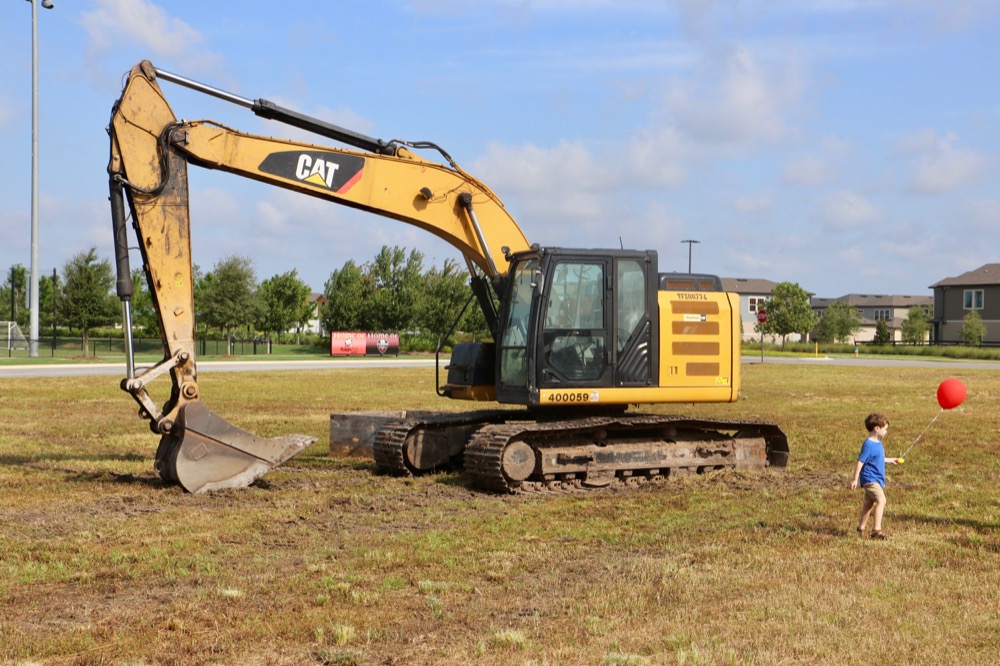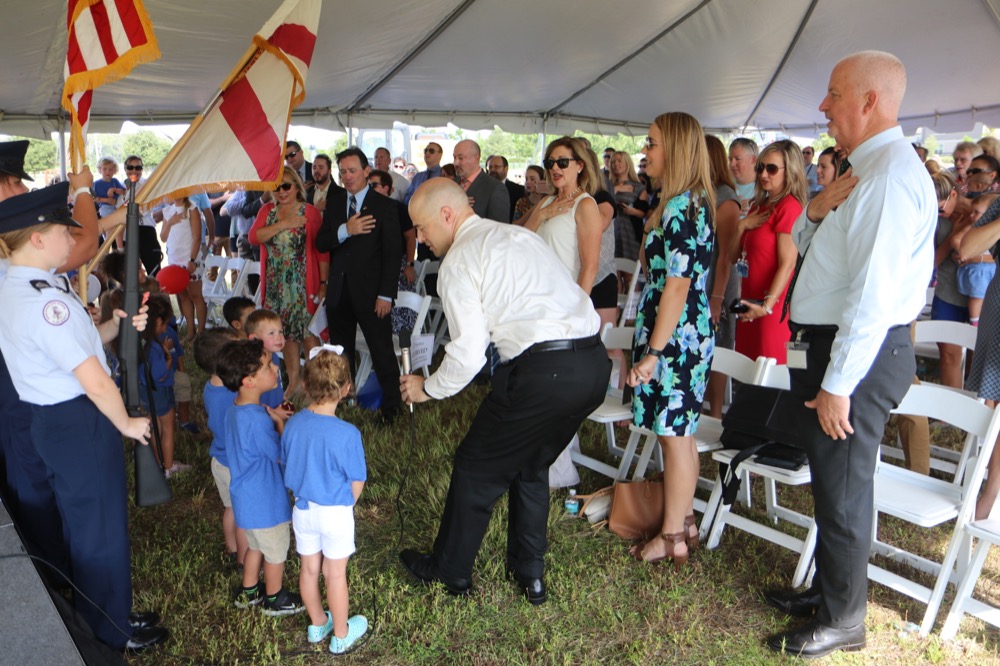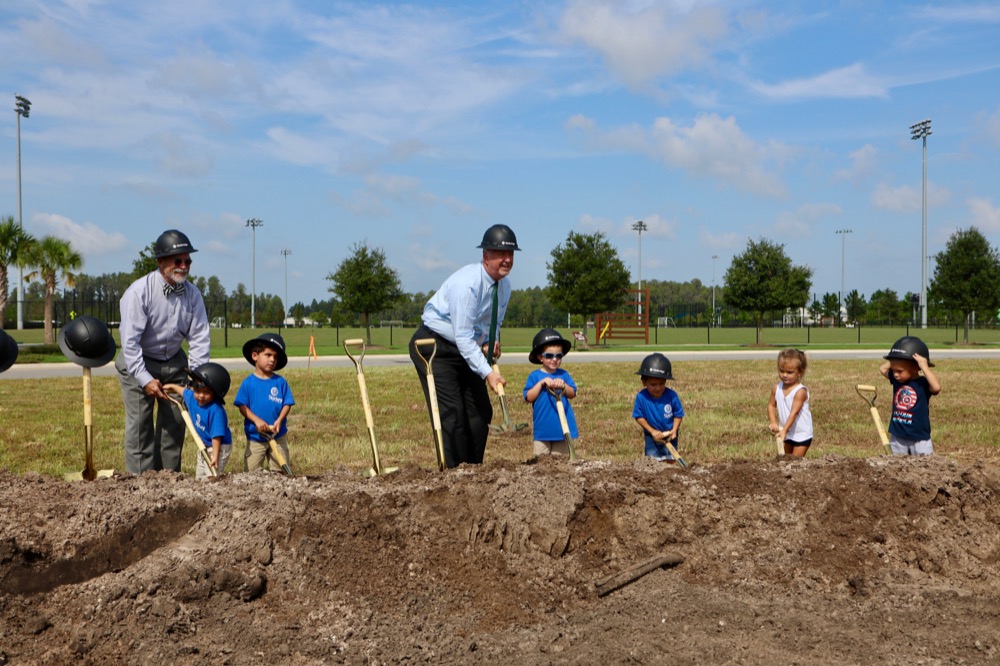 About Starkey K-8
The District School Board of Pasco County, Pasco County, and Starkey Ranch developer Wheelock Communities are opening the first combined park, school, library and cultural arts center in Florida, made possible through an agreement known as a P4. This is an original and one-of-a-kind partnership that links three public entities (public schools, county libraries and parks and recreation) with a private entity, Wheelock Communities.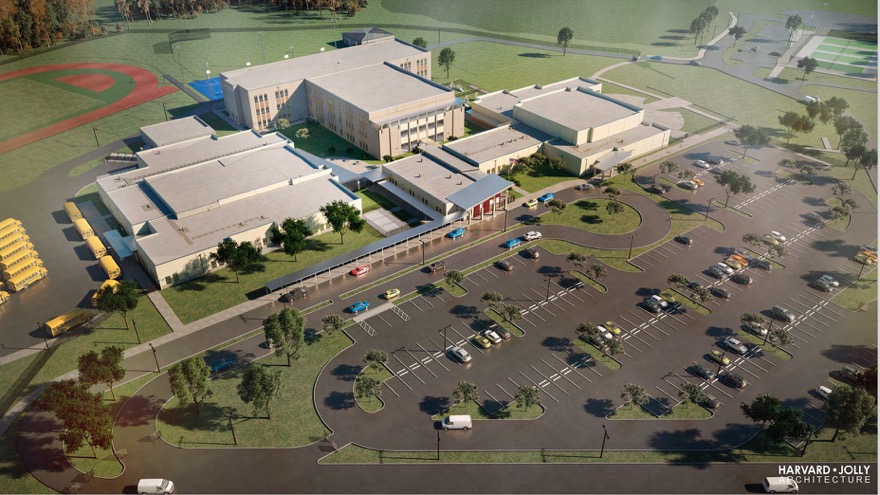 The Starkey Ranch school also will be the first K-8 school the district has built. It is expected to educate approximately 600 middle school students and 1,000 elementary school students when it opens in the fall of 2021.
The innovative new school campus will include a gymnasium, athletic fields, a running track and sports courts that will be available during non-school hours to Starkey Ranch and Pasco County residents through the shared-use, P4 partnership.
A public library and cultural arts center will be integrated into the campus, along with extensive recreation facilities in the Starkey Ranch District Park. The school site is located at the intersection of Long Spur and Lake Blanche Drive.
Like all new Pasco County schools, the Starkey Ranch K-8 will offer the latest innovative features and technology to support the school's "pathways," which include World Languages, Computer Science, and Fine Arts (with a technical focus). The school design is flexible space-wise to accommodate the evolving Arts and Engineering curriculum and includes a digital design lab.
Architect: Harvard Jolly Architects
Construction Manager: Walbridge
Construction Budget: $44.4 Million
Construction schedule: October 2019 – completion June 2021.