Anclote Elementary School
Latest News
August 2016 - Check out our "Move In Day" Video!
Anclote Elementary School Renovations
During...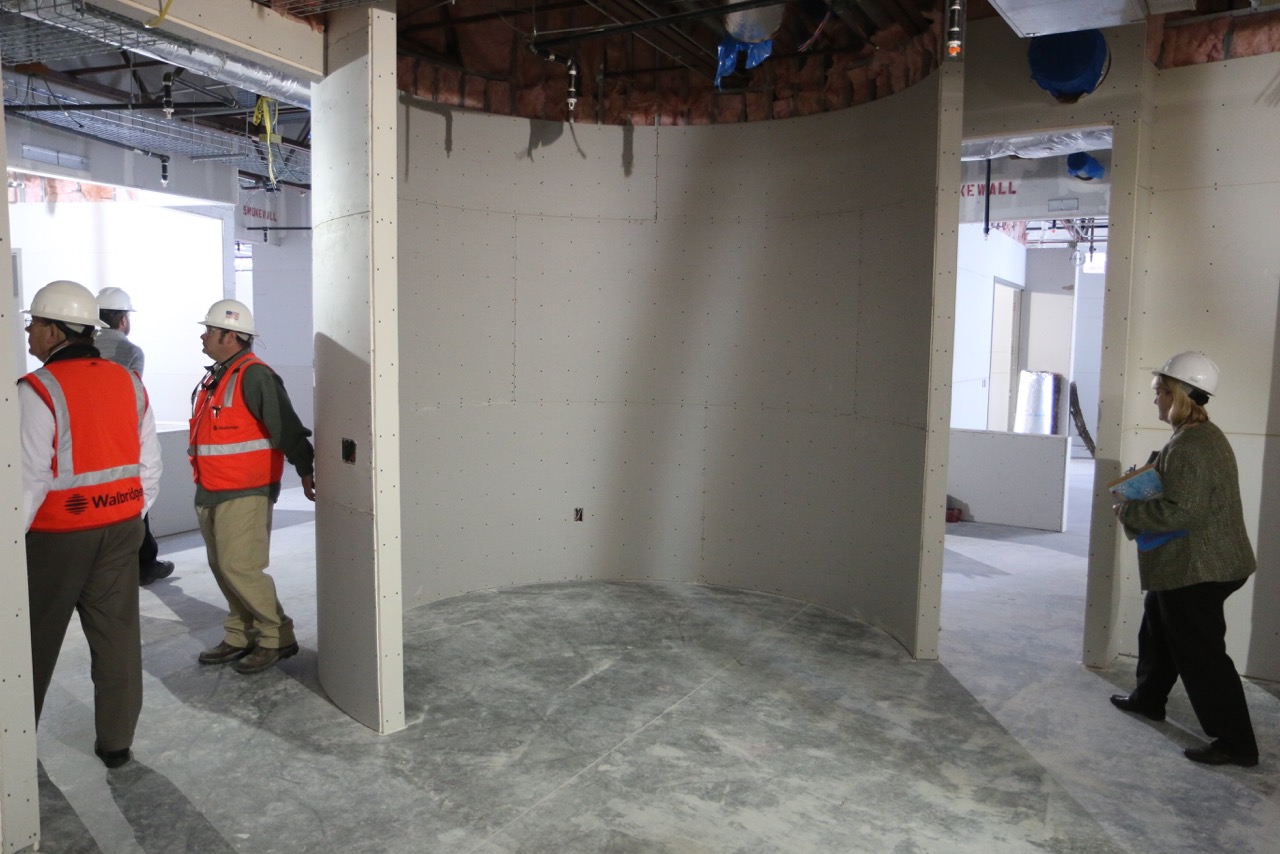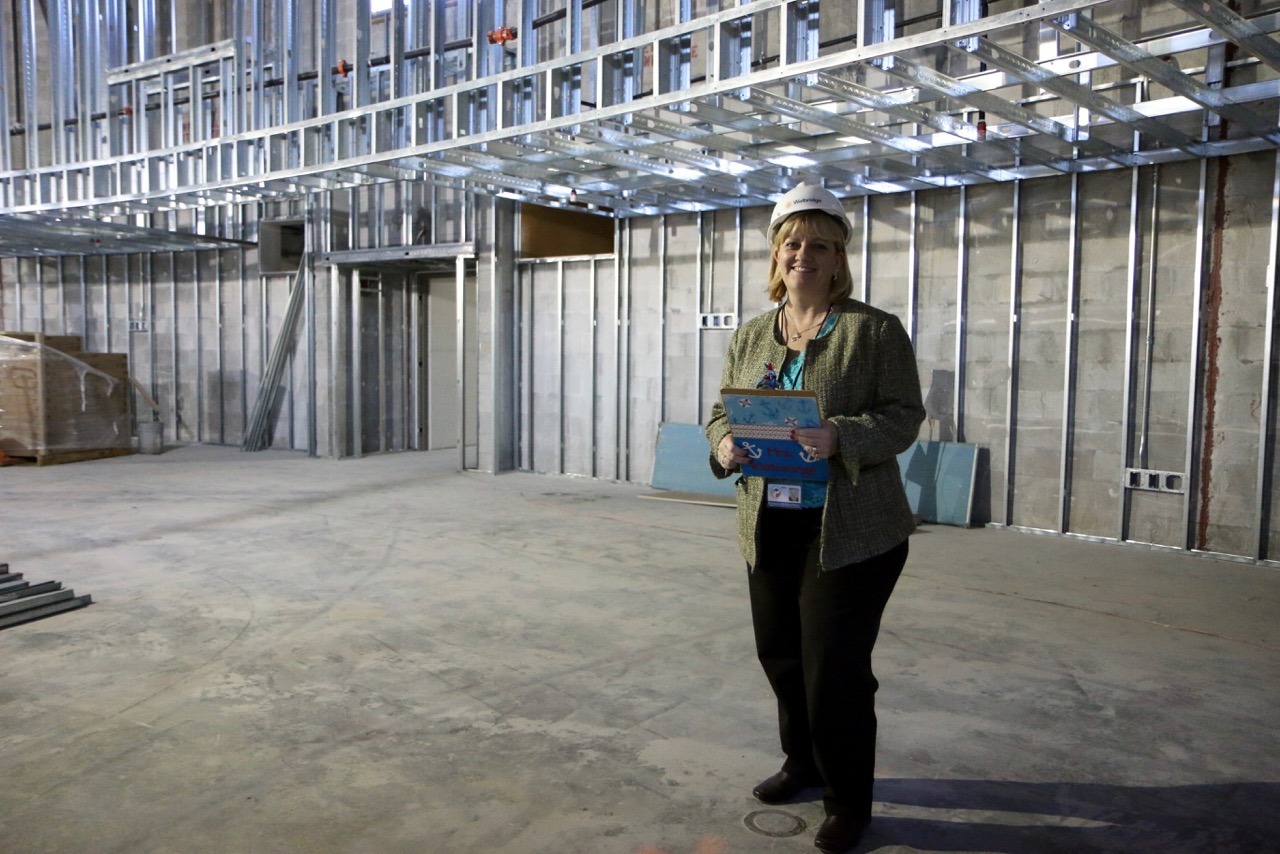 ...and after renovations!
Older News

There was a meeting for Anclote Elementary families at Gulf Middle School on Thursday, March 26. The meeting discussed childcare, transportation, the renovation plan, and more. Click here for a copy of the flyer that was distributed at the meeting.
Capacity numbers:
1,350 student capacity @ GMS
716 current student enrollment @ GMS
593 current student enrollment @ AES
The Anclote Elementary School Infrastructure Renovation will include:
Replace air conditioning system
Upgrade electrical system
Continue upgrade of plumbing system
Upgrade networking system
Overall interior upgrades
Contact Information
New Foyer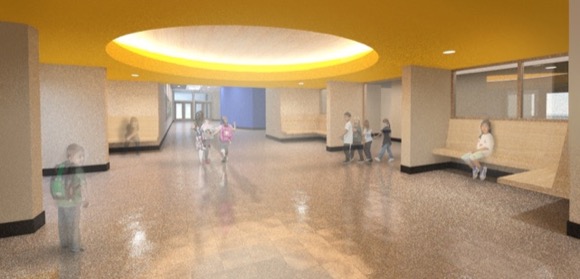 Some of the improved Safety and Security Systems will include:
Fire alarms
Security alarms
Security cameras
Electronic access at strategic doors
Corridor outside Cafeteria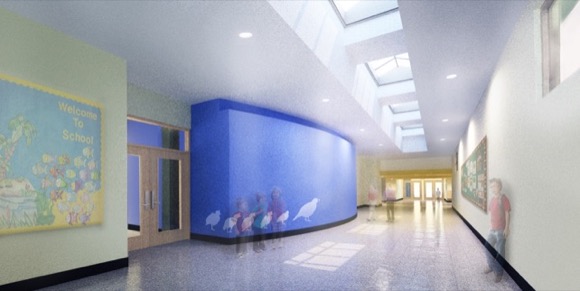 Cafeteria and Stage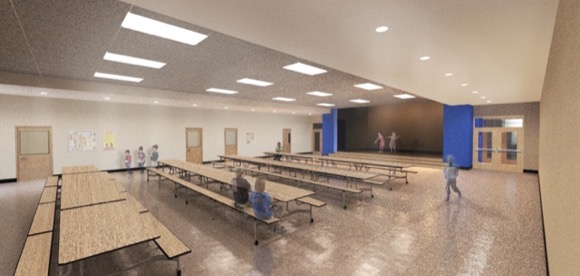 Central Collaboration Area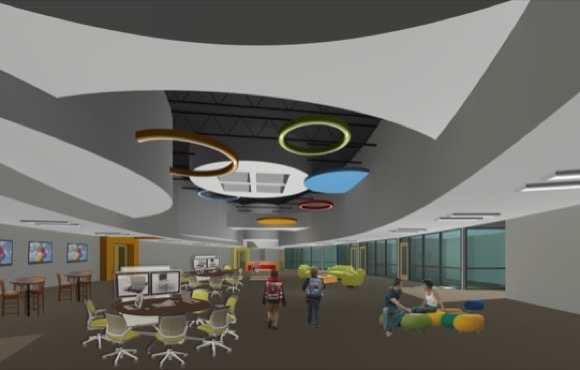 Anclote Elementary will feature state of the art networking, wifi, charging capability, and project collaboration space.
Enhanced Classrooms
Walls, doors and carpet for noise reduction
Exterior windows for daylighting
Double doors to facilitate team teaching and collaboration
New classroom video instruction technology
Timelines
Negotiating with architect and design team
Construction to begin in August 2015
School reopens in August 2016
Repeat design with lessons learned from Quail Hollow Elementary and Shady Hills Elementary