Welcome
Thank You for Visiting Our Site
The purpose of this site is to share information regarding the ongoing improvements made to the Pasco County School System.
Latest Information
Starkey K-8
The District School Board of Pasco County, Pasco County, and Starkey Ranch developer Wheelock Communities are opening the first combined park, school, library and cultural arts center in Florida, made possible through an agreement known as a P4. This is an original and one-of-a-kind partnership that links three public entities (public schools, county libraries and parks and recreation) with a private entity, Wheelock Communities. Read more about Starkey K-8 on our dedicated page.
Cypress Creek Middle School
New middle school adjacent to Cypress Creek High
2-story Administration building
3-story classroom building
Single story multi-purpose building
Single story gymnasium
Running track and soccer field
Construction schedule: November 2018 – June 2020
Zephyrhills High School Renovation
Adding a 2-story building that will house 17 modern classrooms
New office spaces
New CTE classrooms
New kitchen & cafeteria
First phase completion Summer 2019, final completion December 2021
Older Information
Land O' Lakes High School Remodel & Addition, completion July 2019:
Increase student capacity by 500 permanent student stations
Upgrade ADA Accessibility, Security, HVAC, Plumbing, Electrical, Fire Protection, and Technology Systems
Provide new exterior windows at the existing building perimeter
Provide new roof at main building

Woodland Elementary Renovation/Expansion, completion August 2018:
Increase permanent student stations from 652 to 900
Brand new 8 classroom building is being added with a new kitchen, cafeteria, stage, art and music rooms
Old cafeteria and kitchen being repurposed into 4 classrooms plus a STEM lab
30 existing classroom restrooms being updated to be ADA compliant
A new bus loop was installed over the summer of 2017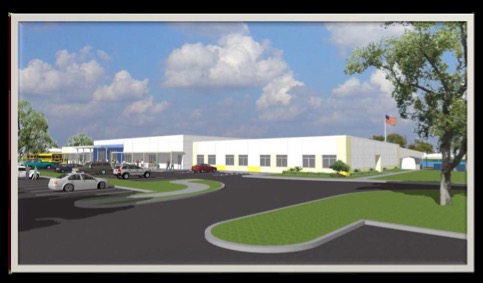 The following PDF file was created from a PowerPoint presentation given on Tuesday, February 28, 2017 for Woodland Elementary School: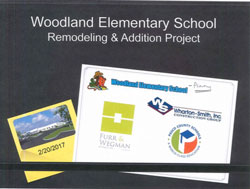 The following email went out to Land O' Lakes High School families on August 16, 2016:
Dear Land O' Lakes High & Pine View Middle School Parents:
Over the last couple of months, district staff has been gathering information on which to base the decision about where to house LOLHS students during the school's total renovation, scheduled to commence in June 2017. We considered three options:
Option 1: Remain at LOLHS
Option 2: Sunlake double sessions
Option 3: House LOLHS students at High School GGG
Anclote Elementary School Renovations
During...
...and After Renovations!
Bayonet Point Middle School Renovations
During...
...and After Renovations!
History
Our Anclote Elementary School page was updated on August 9, 2016.
Our Bayonet Point Middle School page was updated on August 9, 2016.
Our Land O' Lakes High School page was updated on August 17, 2016.