Resources through Naviance Platform
Students can navigate to the grade level specific topics in Naviance.
Here is the guide on how to access the resources in Naviance.
Grade Level

Naviance Lessons at a Glance

Grade 6

Income and Expenses

Grade 7

What College costs

Grade 8

My Financial Aid Options

Grade 9

How to Pay for College

Grade 10

The Real Cost of College

What Debt looks like

Grade 11

Financial Aid Options

Get Ready for the FAFSA

Paying for College

Grade 12

Completing the FAFSA

FAFSA 4caster

Financial Aid Offer Analyzer

My College Budget

National Scholarship Search

Types of Scholarships
Saving For College : Resources by Econlowdown
Florida Council on Economic Education Poster Contest
Suncoast offers savings solutions with features and benefits that will set you on the right track, right from the start. We also have resources like a college savings calculator to help make a savings plan that works for you.
LEARN ABOUT STUDENT SAVINGS ACCOUNTS
Pasco Tax Collector Mike Fasano Announces Essay Contest for High School Students
FPA College Financial Survival Guide Presentation
Annuity.org Financial Literacy Resources
Financial Games by Suncoast Credit Union
Balance Track Suncoast CU (balancepro.org)
Pheabs Finance Scholarship Award
Pheabs mission is to help raise financial awareness so that everyone makes responsible fiscal decisions. Pheabs Financial Awareness Scholarship seeks to champion students who share the same values. Our $2000 award offers 3 students the chance to win a contribution towards their education with the 1st place winner receiving $1000, and both 2nd and 3rd place receiving $500.
Participate in a Presentation to earn a $5 deposit
Saving money and beginning good financial habits helps our young members learn how to save for their dreams. So we're inviting youth members to join us for age-appropriate financial presentations to learn more about saving.
Register for one of the events below (with parental permission) and participate in the presentation. After it's over, complete a questionnaire to receive the $5 deposit offer.
The Truist Spring Scholarship is still accepting entries!



Did you know that your students are eligible to enter the Truist Financial Foundations Scholarship Contest once they complete three digital lessons of EVERFI: Financial Literacy? Follow the steps below to make sure your students qualify and apply before April 30th.
FutureSmart Scholarship Contest- Middle School
As a FutureSmart student, you're eligible to enter the scholarship contest for an opportunity to be awarded a gift card to a 529 college savings plan. Throughout the school year, a total of twenty students will receive a $2,000 gift card and two grand prize winners will receive a $5,000 gift card. Information may be found here.
FIFTH THIRD IS COMMITTED TO BUILDING FINANCIAL CAPACITY IN THE COMMUNITIES WE SERVE.
To recognize the efforts of students and teachers committed to financial and entrepreneurship education, Fifth Third will award twenty-eight accomplished students across the country with a $2,500 529 College Savings Gift Card via our scholarship contest. Information may be found here.
A quiz for a Rainy Day
https://www.atlantafed.org/economy-matters/quiz/2020/0220-quiz-for-a-rainy-day
DMCC - Your Guide to Debt Freedom
If you live in Florida and have suffered a loss of income or other financial hardship as a result of the Covid pandemic,
WE MAY BE ABLE TO HELP YOU.
Click here yo found out more about the Covid Relief for Florida Residents
Financial Games by Suncoast Credit Union
Financial Literacy Month's mission has always been to promote, advocate for and support financial literacy efforts across the U.S.
Did you know that the state of Florida was graded "C' for Financial Literacy? As the study The Stability and Predictive Power of Financial Literacy: Evidence From Longitudinal Data shows financial literacy is a strong indicator of positive financial outcomes for the future.

The average American household has $145,000 of debt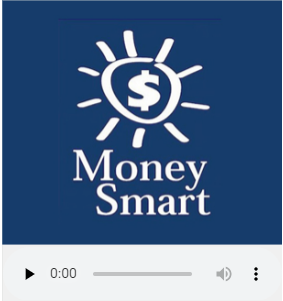 Prepare Yourself Financially For A Disaster
Know how to prepare and where to store your financial information in case of emergency.
EverFi Class Events
EVERFI team is coming to the Tampa Bay area to do ✨IN PERSON✨ class events! The event's all about getting students to think about their futures and how to make smart money choices - and your class is invited!

During the event, your students will get to explore EVERFI's digital resources and engage in a class discussion. They will take them through a mini-introduction to career planning and financial literacy—you won't have to lift a finger!

When: May 2nd – May 4th
Who: Your students!
Where: Your classroom!
What: A fun break for your students to engage with important career-readiness and financial literacy topics that will help them thrive in the classroom and the real world. Students will need an internet-accessing device to access our digital lessons through Clever.

Please fill out this form and they will get you on the schedule & set up.


Tax Simulation & Workshop
EVERFI and Intuit TurboTax invites you for a virtual workshop and tax simulation on Tuesday, April 18. See details and registration below.
♦️ Who: 8-12th grade students
♦️ When: April 18
♦️ Where: Virtually from their classroom
♦️ What: During a 45-minute session, students will engage in activities to prepare for Tax Day now and in the future. We'll then set them up to work independently through an interactive primer on employment and taxes, followed by a tax simulation.
♦️ How: Teachers can register once on behalf of their class and project the workshop on the board. Click here to register.
Click, Learn, and Teach
Educators can enroll in any of a series of online professional development programs available from the Federal Reserve Banks of Atlanta and St. Louis. With three different options to consider, you can select according to your preferred time commitment and level of educational attainment: graduate credit, continuing education credit, or FRB certification.
Suncoast offers a wealth of resources for kids, teens and young adults to help give them a head start to make wise financial decisions early in life. Our learning resources include in-school programs and hands-on exercises and workshops, all specially designed for students.
VIEW OUR FINANCIAL LITERACY WORKSHOPS
LEARN ABOUT OUR IN-SCHOOL PROGRAMS
LEARN ABOUT OUR STUDENT CAREER DEVELOPMENT
To celebrate Financial Literacy Month and beyond, NGPF's Curriculum Team worked with Edpuzzle to produce a NEW series of Edpuzzle Originals Financial Literacy video lessons!
This is just the beginning! So far, video topics include:
What is Personal Finance?

Wages & Salaries

Gross vs. Net Pay

Credit History and Score

Credit Cards

Investing

Inflation
Note: link above will prompt you to login. To preview lessons, click here for Edpuzzle's post about the new videos or check out the tips!
High School Resources
Middle School Resources
Elementary School Resources

Grade School Financial Education
Young Bankers Club is our signature program developed to teach basic financial concepts to students in fifth grade.
High School Financial Education
For the last eight years, Fifth Third has invested more than $12 million to educate one million students in personal finance throughout its footprint. Through its sponsorship of a financial education curriculum, Fifth Third helped prepare high school juniors for their financial lives after graduation.
Adult Financial Education
In addition to the services Fifth Third Bank offers through its branches, the Bank also offers the following programs for adults:
Financial Empowerment Mobile

Money Management
Ten Tips to Financial Empowerment
Financial Interest
We'd like to know what kind of financial topics you'd like to learn more about! Please take a minute to answer our survey questions.