This post was published on 01/13/2021.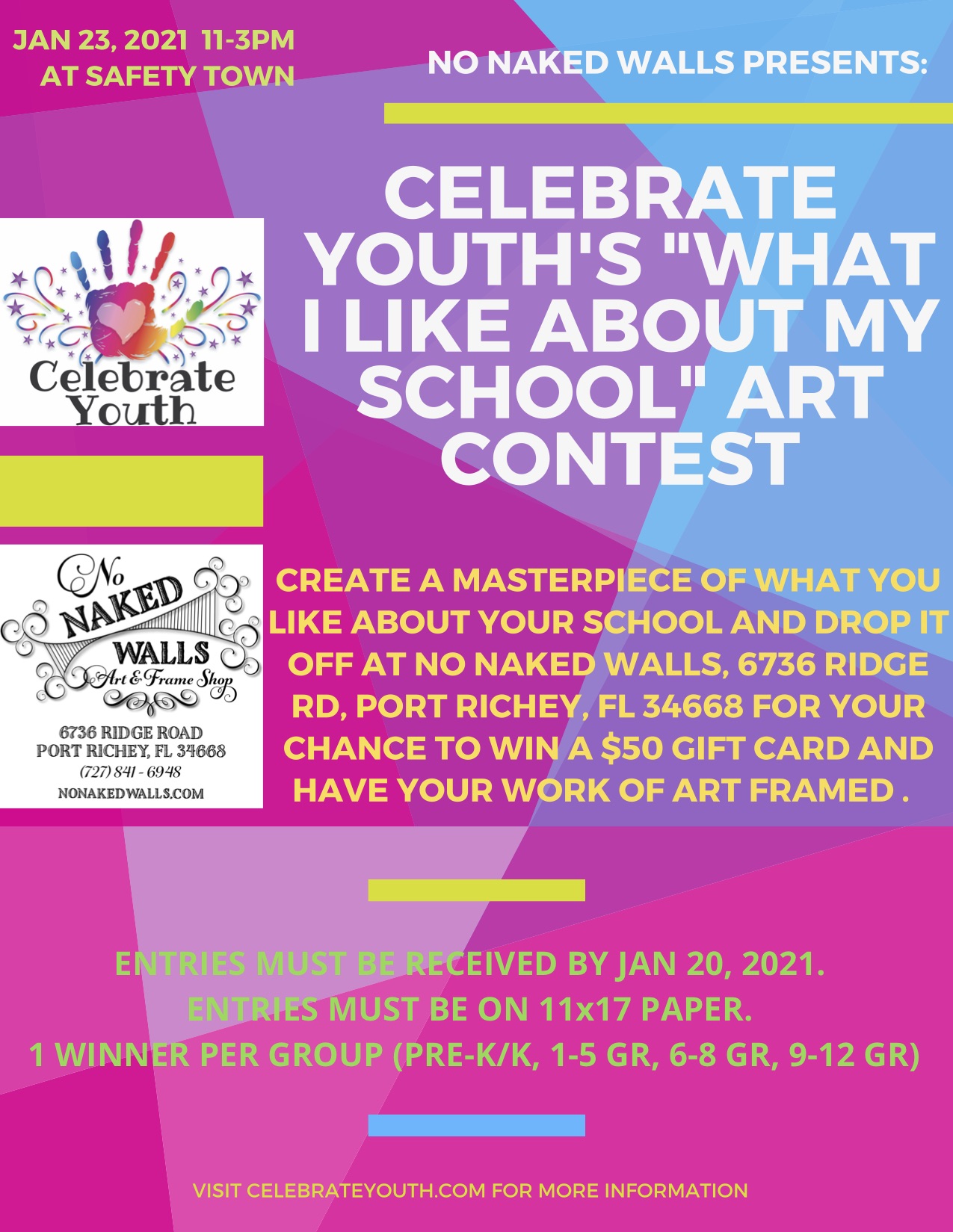 Create a masterpiece that showcases what you like about your school. Get your supplies now and submit your artwork to No Naked Walls (6736 Ridge Rd., Port Richey) by January 20 for a chance to win a $50 gift card! Your artwork will be on display at the Celebrate Youth: Celebrate Education National School Choice Week Drive-Thru event, where your friends will have the chance to vote for your artwork. Drive thru judging will take place Saturday, January 23, at Pasco Safety Town (15362 Alric Pottberg Rd, Shady Hills).
Age categories are PK-K, 1-5, 6-8, and 9-12.
To learn more visit CelebrateYouth.org.