This post was published on 07/14/2021.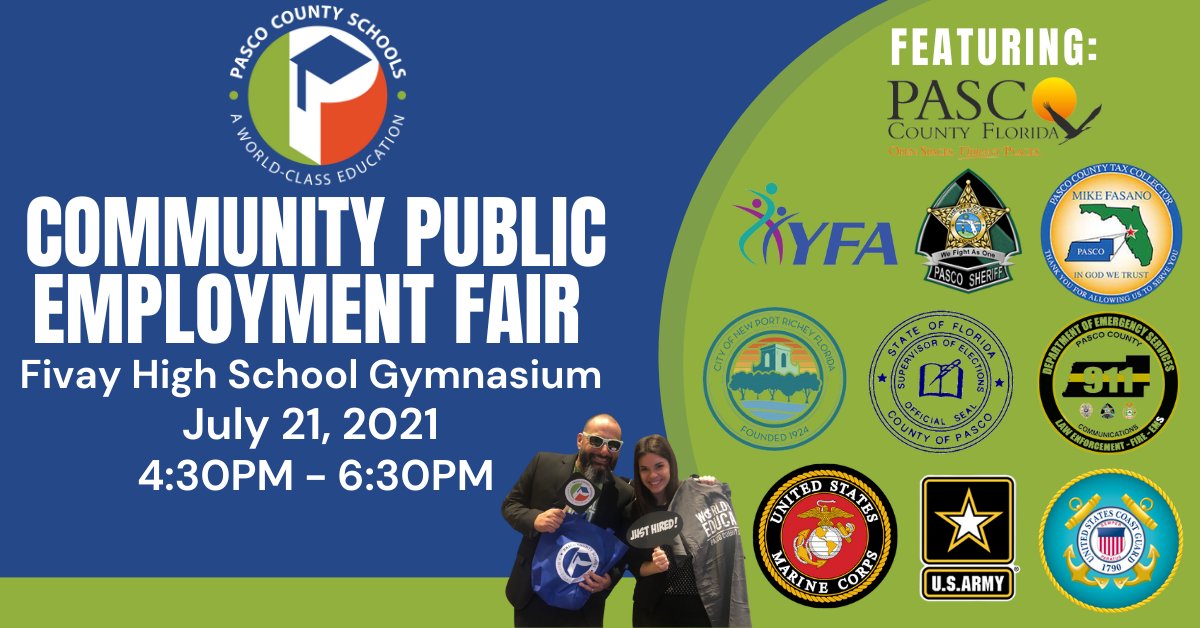 Pasco County Schools will be hosting the 6th annual Community Public Employment Fair at Fivay High School on July 21st, 4:30 p.m. - 6:30 p.m. Come meet hiring managers from our District Departments, Pasco County Emergency Services, Pasco Sheriff's Office, Tax Collector, Pasco County BOCC, Military branches and more!
Job Opportunities in the following areas: Bus Drivers, Mechanics, Food Service, Information Services/Help Desk, Custodians, Skilled Trades, Finance Services, Customer Services, Mechanics and more!
Register at eventbrite.