This post was created on 11/28/2022.
Pasco County Schools is proud to announce that Raphael Current of Anclote High School has been selected as the district-wide 2022-2023 Outstanding Senior.
The award is given based on academic record, service, leadership, citizenship, and commitment to school and community. Each Pasco County high school selects an Outstanding Senior, nominated by the student body, faculty, and staff. The Outstanding Seniors from each school are then interviewed by a panel, which then selects one senior to represent Pasco County.
Raphael is a well-rounded student who is serves as student government president and as the Battalion Commander in the Anclote High School JROTC program. Raphael is ranked in the top 10 percent of his graduating class and routinely takes honors and college-level courses. He was awarded the Anne Frank Humanitarian Award for outstanding character and community service and has accrued 414 community service hours largely by serving as a tutor and a mentor for elementary and middle school students. He is captain of his premier soccer team, a member of the Anclote High track and field squad, and has participated in the Pasco Sheriff's Office's Explorers Program for five years. Raphael also works a part-time job.
In the letter of recommendation for the Outstanding Senior Award, Anclote administrators wrote of Raphael: "He does everything with integrity and to the best of his ability, which has earned him the trust and respect of students and staff."
A photograph of Raphael Current is attached. Below is a list of each school's Outstanding Senior. Also, information about each Outstanding Senior is available on the school district website at https://pasco.k12.fl.us/outstanding_seniors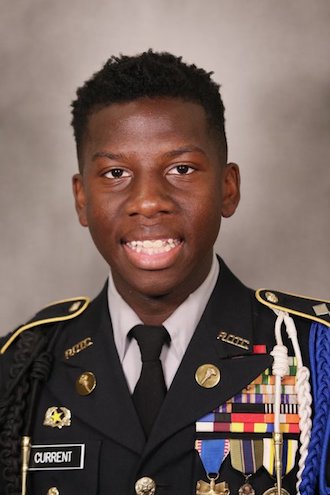 Raphael Current, Anclote High School

| | |
| --- | --- |
| Anclote High School | Raphael Current |
| Cypress Creek High School | Jack Carbone |
| Fivay High School | Lilyana Gargano |
| Gulf High School | Elvira Ramic |
| Hudson High School | Emmanuel Cruz |
| Land O' Lakes High School | Arossa Adhikary |
| JW Mitchell High School | Maria Georgi |
| Pasco eSchool | Autumn Winstead |
| Pasco High School | Myka Wilks |
| River Ridge High School | Trista Mendes |
| Sunlake High School | Frederic Bowen |
| Wendell Krinn Technical High School | Jackson Davis |
| Wesley Chapel High School | Paapa Kusi |
| Wiregrass Ranch High School | Caroline Gordon |
| Zephyrhills High School | Aiden Macumber |