Let's read 15 million minutes this school year! All students and staff can participate! Celebrate with your school!
Image Caption: In August, readers logged a total of 353,138 minutes. By September, that number increased to 1,400,856. At the end of October, the number of minutes was 4,231,618. That's our biggest jump yet! Our goal is 15 million minutes.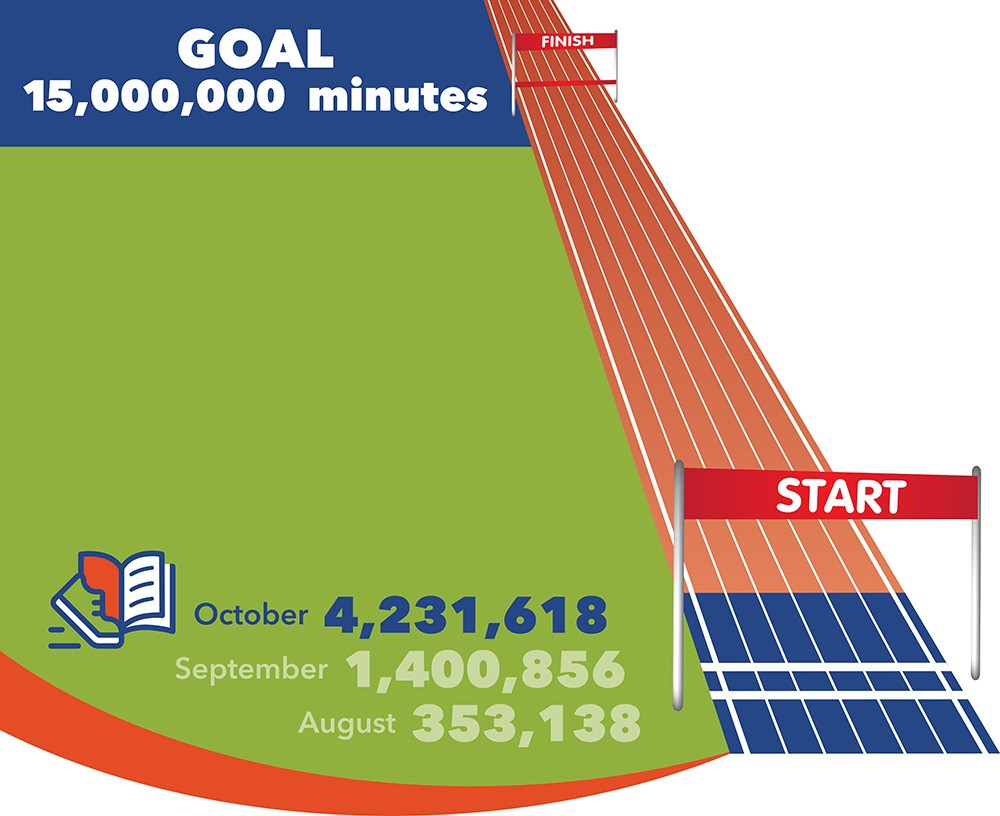 R.A.C.E. to Read top 5 schools (student and staff logged minutes) as of November 12:
Longleaf Elementary (683,566)
New River Elementary (458,236)
Pasco High School (402,884)
Odessa Elementary (390,955)
Centennial Middle School (282,734)
Reading just 30 minutes each day will help us achieve our goal!
Step 1 - Find the Beanstack app on myPascoConnect dashboard
Step 2 - Select the R.A.C.E. to Read Pasco! challenge
Step 3 - Click "Log Reading" button, start timer or use calendar to log past reading
Step 4 - Enter book title and minutes read, click "Log Reading"