Message from the Superintendent
Mensaje del Superintendente
I want to thank all of the military veterans in Pasco County for your service to our country. Veterans Day is important to the fabric of our community. I understand this firsthand, because of my brother's military service. Our veterans risked their lives for our freedom, and it is important that we thank and celebrate them for their service. Next time you see a veteran, spend a few moments sharing your appreciation with them. Do what you can to make their day; they already made yours.
Our district celebrated Veterans Day through our 3rd Annual Veterans Day Ceremony, at the Center for the Arts at River Ridge. Supervisor of Elections Brian Corley, West Pasco Chamber of Commerce President Chip Wichmanowski, and Michael Ciminna joined me in a Veterans Day production complete with student performances and tributes to our veterans, military, and country. Click the video below to view their patriotic performance:
Happy Veterans Day,
Sincerely,
Quiero agradecer a todos los veteranos militares en el Condado de Pasco por su servicio a nuestra nación. El Día del Veterano es importante para la estructura de nuestra comunidad. Entiendo esto personalmente gracias al servicio militar de mi hermano. Nuestro veteranos arriesgaron sus vidas por nuestra libertad y es importante que les demos las gracias y los celebremos por su servicio. La próxima vez que vea a un veterano, tome un tiempo para demostrar su aprecio hacia ellos. Haga lo que pueda por hacer su día uno especial; ya ellos hicieron esto por usted.
Nuestro distrito celebró el Día del Veterano a través de la tercera Ceremonia Anual del Día del Veterano en el Centro de Artes de River Ridge. El Supervisor de Elecciones, Brian Corley, el Presidente de la Cámara de Comercio del oeste de Pasco, Chip Wichmanowski, y Michael Ciminna, se unieron a mí en una producción para el Día del Veterano que incluyó participaciones de estudiantes y tributos a nuestros veteranos, militares y a nuestro país. Presione en el video a continuación para ver esas participaciones patrióticas:
---
Time to be Thankful
As the end of the year approaches, many of us start thinking about all we have to be thankful for. Most give thanks for family, friends, their health, home and job. But for some, daily struggles do not go away as the year moves on. With almost 56% of Pasco County students on Free/Reduced lunch, there are families in our community who cannot provide basic necessities like food, housing and electric. Throughout this newsletter there are resources to assist families in need as well as finding ways to volunteer in your area. I encourage you to reach out in your community, at schools, churches, civic organizations, etc., to find ways you can help a family in need or find assistance for you and your family.
Citizen's Guide to Valuable Resources in Florida
The Get Help Florida assistance directory is intended to be a statewide assistance directory of valuable E-government resources for those in need of help. The directory organizes hundreds of government resources by category, enabling Florida citizens and visitors to quickly and easily locate agencies that can assist them, no matter what their need. You can find assistance for food and shelter, consumer protection, emergency and disaster safety, and many more services. For more information visit the Get Help Florida website.
Volunteer with Pasco County Schools
Volunteers are an important part of Pasco County Schools. Last year, we had almost 17,000 approved volunteers who logged more than 234,000 hours of volunteer service. We appreciate and are always looking for good volunteers, but we also want to make sure student and staff safety come first. As required by section 943.04351, Florida Statutes, the District Volunteer Programs office screens all applicants through the state's Sexual Offenders and Predators database. In addition to this screening, we also complete a statewide criminal records search. Once an application is submitted and approved, the applicant can volunteer at a school or school-sponsored event.
The Volunteer Programs office strives to approve volunteer applications as quickly as possible, but because so many people renew at the same time in July, we are constantly playing catch-up. Consequently, if you have applied and plan on volunteering in the classroom or on a field trip and you haven't received an email with your approval status, please feel free to call us at 813-794-2207.
There are many exciting and rewarding opportunities in our schools for Pasco County parents, students and retirees. Anyone wanting to volunteer, whether it's helping in the classroom, being a field trip chaperone or helping at after hours events, must complete the online volunteer application. For more information, visit the Volunteer Program webpage.
Outstanding Seniors
Each year, one 12th grade student is selected from every high school in Pasco County for the Outstanding Senior Award. This award is given on the basis of academic record, service, leadership, citizenship, and evidence of commitment to school and community. Students considered for this prestigious award are nominated by the student body, principals, faculty and staff. The nominees from each high school are interviewed by a panel of administrators who ultimately make the difficult decision of narrowing the selection to one student to represent Pasco County Schools.

Congratulations to the 2016-2017 Outstanding Seniors:
Jessica Skrelunas - Anclote High School
Ryan Savoldy - Fivay High School
Christopher Hamilton - Gulf High School
Alexis Speros - Hudson High School
Nurah Koney-Laryea - J.W Mitchell High School
Maxwell Keenan - Land O Lakes High School
Courtney Kim - Pasco eSchool
Zachary Balogh - Pasco High School
Johannah Cummines - Ridgewood High School
Allysa Allen - River Ridge High School
Colby Coats - Sunlake High School
Tiye Flavien - Wesley Chapel High School
Payton Wilson - Wiregrass Ranch High School
Keith Brockington - Zephyrhills High School

Career Exploration Night
River Ridge High School is hosting a Career Exploration Night on Thursday, November 17, 6 p.m. – 8 p.m. The career fair will include more than 40 businesses and corporations from our Pasco area as well as other parts of the Tampa Bay area. Also, as part of the Going to College Culture Initiative, a FAFSA help session will be offered from 5 p.m. – 6 p.m. For more information, click here.
Feeding Pasco's Kids Food Drive
The Pasco Sheriff's Office annual Feeding Pasco's Kids food drive is still accepting both monetary and food donations. The proceeds from the Feeding Pasco's Kids food drive will homeless children and students in Pasco County Schools. If you would like to donate or have any questions about Feeding Pasco's Kids, please contact the sheriff's Community Relations Office at 727-844-7759, Monday - Friday, from 9 a.m. to 5 p.m.
Need Disaster Assistance?
FEMA has provided registration information in English and Spanish for disaster assistance for those affected by Hurricane Matthew. If you, or a family you know, need assistance, click here for eligibility information. The deadline to register is November 28. Click here to learn more.
No Hurricane Make-Up Day for October 7th
After a review of current bell schedules for each district school, it has been determined that no instructional time will have to be made up to compensate for the hurricane day that occurred on Friday, October 7. All schools have a sufficient level of instructional seat time to meet statutory requirements, and students will not have to attend school during Thanksgiving break to make up for the October 7 hurricane day. If school is canceled another day prior to Thanksgiving break, we will have no choice but to schedule a make-up day on Monday, November 21.
Family Engagement Month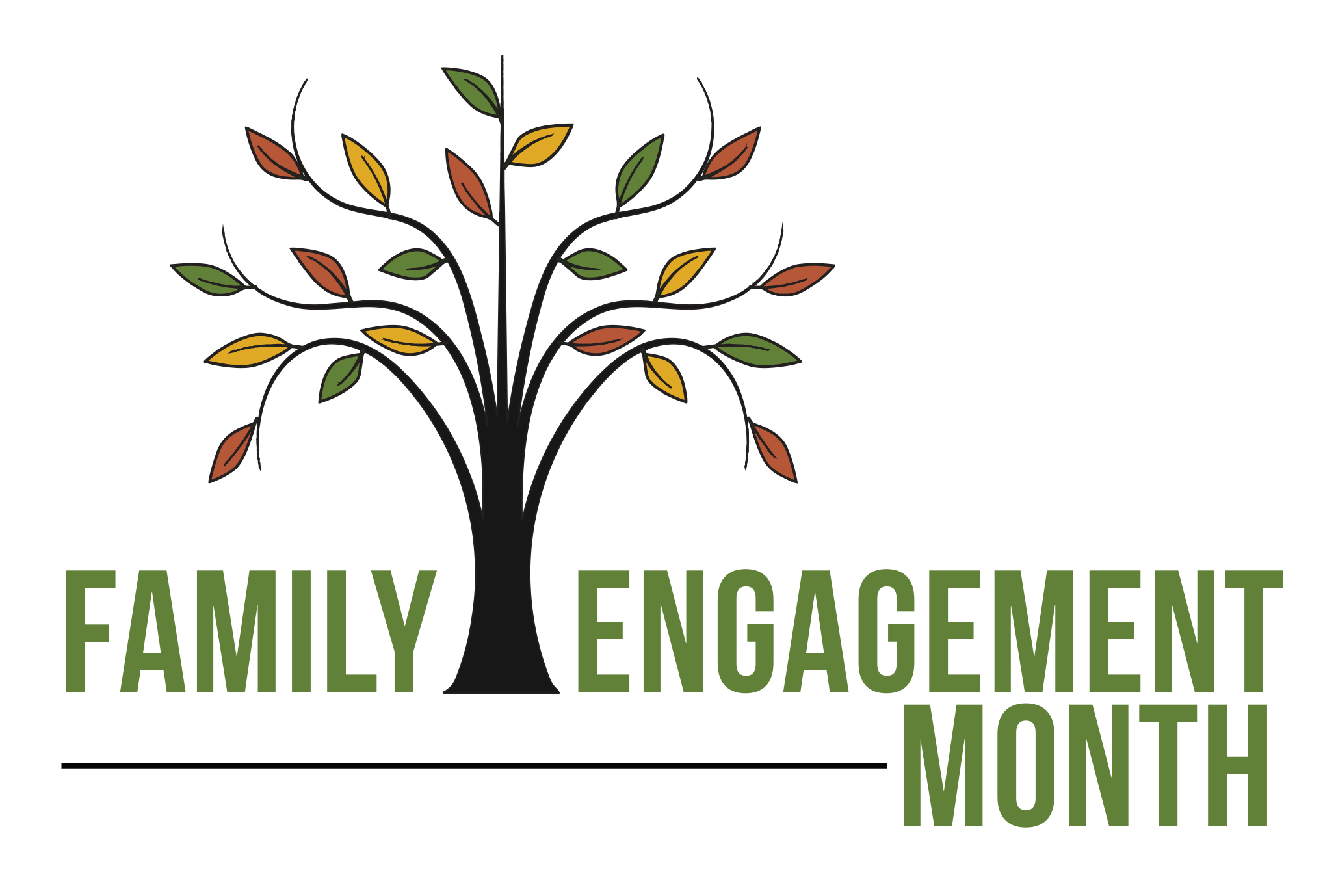 Florida Family Engagement in Education month is a time to celebrate the important role parents and families play in their children's education. When schools work together with families to support learning, children are more motivated to succeed-not just in school, but throughout life. Click here for a calendar of monthly activities for you to enjoy with your child(ren).
The following are just a few suggestions of the many ways you can be involved with your child's education:
Participate in parent/teacher conferences.
Talk with your child daily about homework, classroom activities, and events.
Model behaviors and attitudes you expect from your child.
Establish a daily family routine.
Encourage reading, writing, and discussions among family members.
Positive Behavior Interventions and Supports (PBIS)
PBIS is an evidence-based framework for establishing the behavioral supports and social culture and needed for all students in a school to achieve social, emotional and academic success. Schools that are implementing PBIS teach school-wide expectations, use positive strategies to reinforce and promote the desired behaviors, and use data to make informed decisions about student supports. PBIS results in improved overall behavior, better attendance, fewer problems such as office discipline referrals and bullying, and better academic outcomes. Contact your child's school to learn more about PBIS.
Flapjack 5K & 1 Mile Run
The Central Pasco Chamber of Commerce presents the 23rd Annual Flapjack 5K & Family 1 Mile Run. The Flapjack 5K is a family oriented running event that will take place on December 11, at the Land O' Lakes Recreation Center. There will be trophies, medals and ribbons awarded in various categories and a free flapjack breakfast will be served to registered runners after each race. For more information or to register for the event click here.
Pasco Education Foundation Scholarships
Thanks to the generosity of scholarship donors, the Pasco Education Foundation awarded 108 scholarships to graduating seniors in all 13 Pasco County high schools in 2016. Overall, the scholarships were valued at $196,200. Applications for 2017 scholarships for graduating seniors open December 1. Click here for more information.
Florida Department of Health in Pasco County
The Florida Department of Health in Pasco County is launching its community health online survey to solicit feedback from residents on health issues. This information, combined with community health data, provides input for prioritizing health improvement planning efforts. "We know that cancer and heart disease are the leading causes of death in Pasco," said Mike Napier, Health Officer. "We are looking for resident input on health concerns and what they see impacts our health as a community." Click here to take the survey.
Join Us for the Great American Teach-In on November 16
This is a special opportunity for you to visit the public school of your choice to share information with the next generation about your profession, hobbies, or interests. To register, please contact individual schools. Click here for more information.
'Expressions of Thanks' Veterans Day Art Contest
Students from across the county participated in the Medical Center of Trinity's 5th Annual Expressions of Thanks art contest honoring veterans. More than 600 entries were submitted and judged by veterans and others working with veteran's affairs. Judges were very impressed by the diversity and creativity of the entries and remarked how every entry was individual and special. One entry was selected from each grade and the winning students will receive a $25 gift card. In addition, four grand prize winners will receive their choice of a bicycle or iPod. Congratulations to the following Pasco County Schools winners:
Makenna P. – 1st Grade, Pine View Elementary School
Avery M. – 3rd Grade, Sand Pine Elementary School
Quentin P. – 4th Grade, Trinity Elementary School
Jeremiah C. – 5th Grade, Longleaf Elementary School
Marisia D. – 9th Grade, Hudson High School
Marialexa S. – 10th Grade, Fivay High School
Arianna W. – 11th Grade, Hudson High School
Sara H. – 2nd Grade, Pine View Elementary School
Iyana C. – 4th Grade, Lacoochee Elementary School
Taryn W. – 8th Grade, Dr. John Long Middle School
Faith G. – 11th Grade, Ridgewood High School
Pasco School Board Names New Elementary and High Schools
The District School Board of Pasco County named the new elementary school under construction in Land O' Lakes "Bexley Elementary School" and the new high school under construction in Wesley Chapel "Cypress Creek High School" at the November 1 board meeting. Both schools will open in August 2016. Click here to learn more about both schools.
Tiempo para dar gracias
Ahora que se aproxima el fin de año, comenzamos a pensar sobre todo por lo que podemos dar gracias. Muchos damos gracias por la familia, amistades, la salud, el hogar y el trabajo. Pero para otros, las luchas diarias no desapareces a medida que pasa el año. Siendo que un 55.5% de estudiantes en el Condado de Pasco participan de almuerzos gratis o a precio reducido, existen familias en nuestra comunidad que no pueden cubrir las necesidades básicas de alimentos, vivienda y electricidad. A través de este boletín se anuncian recursos para ayudar a las familias en necesidad así como formas en las que se puede hacer trabajo voluntario en su área. Vaya a su comunidad, a las escuelas, iglesias, organizaciones cívicas, etc., para que pueda ofrecer ayuda a las familias en necesidad o encontrar la ayuda que usted y su familia necesitan.
Guía para ciudadanos sobre recursos valiosos en Florida
El directorio para Asistencia en Florida, Get Help Florida, es un directorio electrónico estatal que desglosa recursos valiosos para las personas necesitadas. Este directorio organiza cientos de recursos gubernamentales por categoría, permitiendo que los ciudadanos en Florida y visitantes puedan localizar rápida y fácilmente aquellas agencias que pueden ayudarles sin importar su necesidad. Encontrará ayuda para: Alimentos y Refugio, Protección al Consumidor, Emergencias y Seguridad en caso de desastres y muchos otros servicios. Para más información visite Get Help Florida website.
Trabajo voluntario con las Escuelas del Condado de Pasco
Los voluntarios son una parte importante de las Escuelas del Condado de Pasco. El año pasado tuvimos casi 17,000 voluntarios aprobados quienes reportaron más de 234,000 horas de trabajo voluntario. Les apreciamos y continuamos buscando buenos voluntarios, aunque prestamos particular atención a la seguridad de los estudiantes y el personal. Según requerido por la sección 943.04351, Estatutos de Florida, el Programa de Voluntarios del Distrito estudia los antecedentes de todos los solicitantes a través del sistema de datos sobre Delincuentes Sexuales y Depredadores del estado. Además de esta investigación, se hace una investigación de los antecedentes criminales en el estado. Una vez se haya procesado la solicitud, el solicitante podrá hacer trabajo voluntario en una escuela o evento auspiciado por una escuela.
Existen muchas oportunidades excitantes y valiosas para que los padres, estudiantes y personas retiradas en el Condado de Pasco trabajen en nuestras escuelas. Si desea trabajar como voluntario, ya bien sea dentro del salón de clases, como acompañante en un viaje o ayudando en eventos fuera del horario escolar, favor de completar la solicitud para voluntarios en línea. Para más información puede visitar la página del Programa de Voluntarios presionando en webpage.
Estudiantes de cuarto año destacados
Cada año uno de nuestros estudiantes de cuarto año es seleccionado de cada una de las escuelas superiores en el Condado de Pasco para el premio al graduando destacado. Este premio se otorga en base al expediente académico, servicio, liderato, civismo y la evidencia de su contribución a la escuela y a la comunidad. Los estudiantes considerados para este premio prestigioso son nominados por el cuerpo estudiantil, los directores, maestros y el personal. Los nominados de cada escuela son entrevistados por un panel de administradores que ultimadamente toman la difícil decisión de reducir la selección a un estudiante que representará a las Escuelas del Condado de Pasco.
Felicitamos a los estudiantes graduandos destacados del 2016-2017:
Jessica Skrelunas - Escuela Superior Anclote
Ryan Savoldy - Escuela Superior Fivay
Christopher Hamilton - Escuela Superior Gulf
Alexis Speros - Escuela Superior Hudson
Nurah Koney-Laryea - Escuela Superior J.W Mitchell
Maxwell Keenan - Escuela Superior Land O Lakes
Courtney Kim - Pasco eSchool
Zachary Balogh - Escuela Superior Pasco
Johannah Cummines - Escuela Superior Ridgewood
Allysa Allen - Escuela Superior River Ridge
Colby Coats - Escuela Superior Sunlake
Tiye Flavien - Escuela Superior Wesley Chapel
Payton Wilson - Escuela Superior Wiregrass Ranch
Keith Brockington - Escuela Superior Zephyrhills
Noche de Exploración Profesional
La Escuela Superior River Ridge estará celebrando una Noche de Exploración Profesional el jueves, 17 de noviembre, de 6 p.m. a 8 p.m. La feria de carreras incluirá más de 40 negocios y corporaciones del área de Pasco así como otras partes de Tampa Bay. También, como parte de la iniciativa de Una Cultura de Ingreso a la Universidad, se ofrecerá una sección de FAFSA de 5 p.m. a 6 p.m. Para más información presione aquí.
Programa de Alimentos para Niños en Pasco
El Programa de Alimentos para Niños de la Oficina del Alguacil de Pasco todavía está aceptando donaciones monetarias y de alimentos. Las recaudaciones beneficiarán a los niños y estudiantes sin hogar en las Escuelas del Condado de Pasco. Si usted desea donar o tiene cualquier pregunta sobre el Programa de Alimentos para Niños de Pasco, favor de llamar a la Oficina de Relaciones con la Comunidad al 1-727-844-7759, de lunes a viernes, de 9 a.m. a 5 p.m.
¿Necesita ayuda por un desastre?
FEMA ha provisto información en inglés y español para registrarse y recibir asistencia por razón de un desastre a las personas afectadas por el Huracán Matthew. Si usted o alguna familia que usted conozca necesita ayuda, visite disasterassistance.gov para información sobre elegibilidad. La fecha límite para registrarse es el 28 de noviembre. Presione aquí para más información.
No habrá un día de reposición por el huracán del 7 de octubre.
Se efectuó una revisión del horario escolar de cada escuela en el distrito y se determinó que no es necesario reponer horas de instrucción por el día perdido debido al huracán el viernes 7 de octubre. Todas las escuelas tienen un nivel de instrucción suficiente para cumplir con los requisitos de ley y los estudiantes no tendrán que asistir a la escuela durante el receso de Acción de Gracias para reponer el día de clases perdido por el huracán el 7 de octubre. El Superintendente Kurt Browning señaló que de haber otra cancelación antes del receso de Acción de Gracias, entonces no tendremos otra opción que programar un día de reposición para el lunes, 21 de noviembre de 2016.
Mes para la Participación de la Familia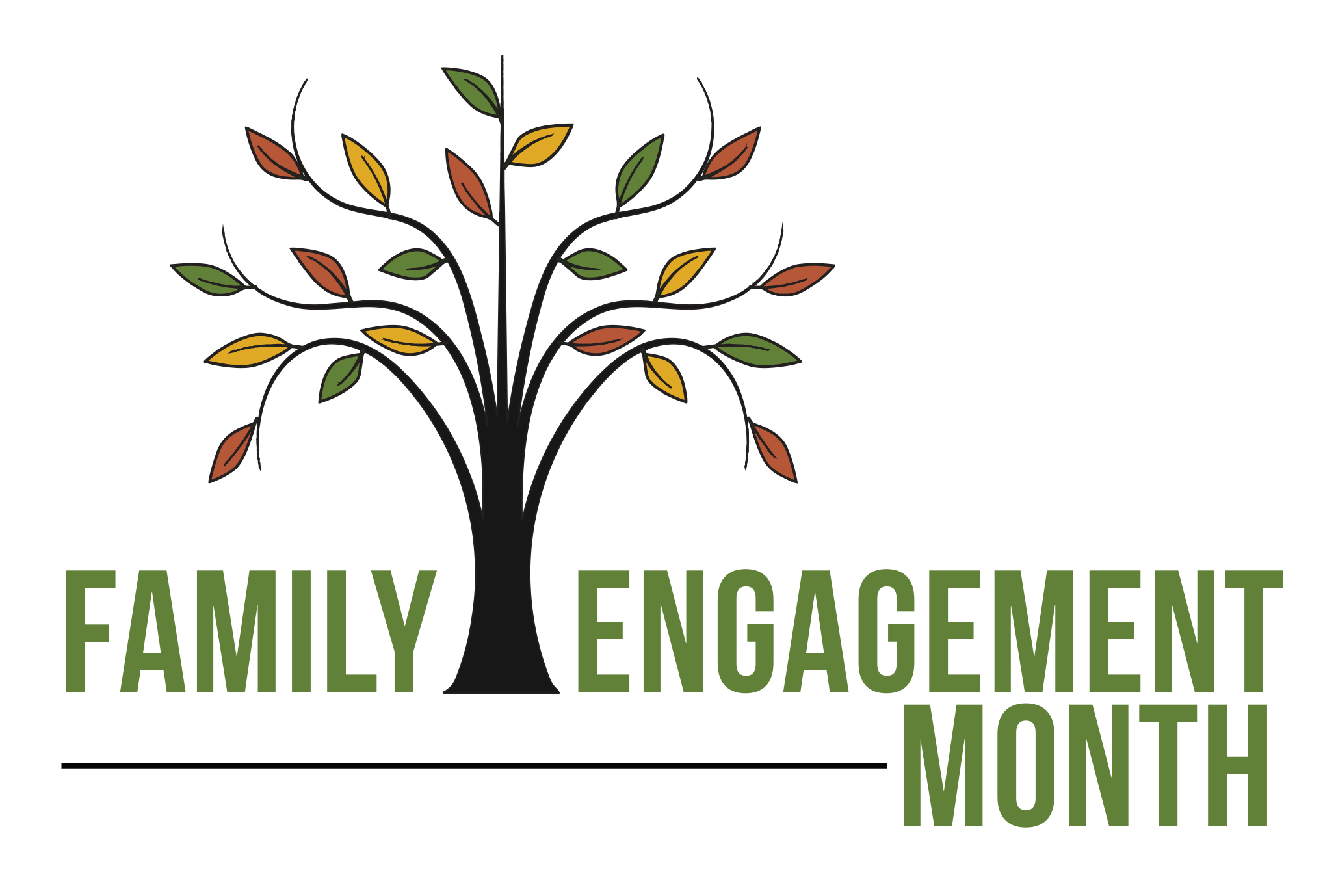 El Mes de la Participación de la Familia en la Educación de Florida es una oportunidad para celebrar la importancia que el rol de los padres y la familia juega en la educación de sus hijos. Cuando las escuelas trabajan junto a las familias para dar apoyo al aprendizaje, los niños son más motivados a lograr el éxito no solo en la escuela, pero a través de toda su vida. Presione aquí para obtener el calendario de actividades que usted podrá disfrutar junto a su niño(s).
A continuación le ofrecemos algunas sugerencias sobre cómo usted puede participar en la educación de su niño(a):
Participe en las reuniones de padres y maestros..
Hable con su niño todos los días sobre la asignación, actividades del salón de clases y eventos.
Modele los comportamientos y actitudes que usted espera de su niño.
Establezca una rutina diaria familiar.
Motive la lectura, escritura y discusión saludable entre los miembros de la familia.
Intervenciones y apoyo al comportamiento positivo (PBIS)
PBIS es un marco de referencia basado en la evidencia que establece los apoyos conductuales y la cultura social que son necesarios para que todos los estudiantes en una escuela logren el éxito social, emocional y académico. Las escuelas que están implementando PBIS enseñan las expectativas de toda la escuela, usan estrategias positivas para reforzar y promover los comportamientos deseados y usan los datos para tomar decisiones informadas sobre los apoyos de los estudiantes. PBIS tiene como resultado el mejoramiento de la conducta general, una mejor asistencia, menos problemas tales como referidos disciplinarios a la oficina, disminución del acoso, y mejores resultados académicos. Póngase en contacto con la escuela de su hijo para obtener más información sobre PBIS.
Flapjack 5K & Carrera de 1 Milla
La Cámara de Comercio de Pasco Central presenta su 23er Evento Anual Flapjack 5K & Carrera de 1 Milla para Familias. Esta carrera 5K está orientada a la familia y se celebrará el 11 de diciembre en el Centro Recreativo de Land O´Lakes. Habrá trofeos, medallas y cintas para diferentes categorías y se servirá un desayuno totalmente gratis para los participantes registrados. Para más información o para registrarse presione aquí.
Becas de la Fundación para la Educación en Pasco
Gracias a la generosidad de donantes, la Fundación para la Educación en Pasco otorgó 108 becas a estudiantes graduandos entre 13 escuelas superiores de Pasco en el 2016. Las becas tuvieron un valor general de $196,200. Las solicitudes para becas para estudiantes graduandos del 2017 estarán disponibles el 1 de diciembre de 2016. Presione aquí para más información.
Departamento de Salud de Florida en el Condado de Pasco
El Departamento de Salud de Florida en el Condado de Pasco estará introduciendo una encuesta en línea sobre la salud en la comunidad para solicitar las opiniones de sus residentes sobre tópicos de salud. Esta información, junto a los datos ya obtenidos, ayudará a organizar los esfuerzos para mejorar la salud. ¨Sabemos que el cáncer y los ataques de corazón son la razón principal para muertes en el Condado de Pasco¨, dijo el Oficial de Salud Mike Napier. ¨Estamos procurando la opinión de los residentes sobre sus preocupaciones sobre la salud y lo que ellos creen que impacta nuestra salud como comunidad¨. Presione aquí para tomar la encuesta.
Únase al Día de la Gran Enseñanza Americana Noviembre 16
Esta es una oportunidad especial para visitar una escuela pública de su preferencia y compartir información sobre su profesión, pasatiempo o intereses con la próxima generación. Para registrarse, favor de contactar a la escuela en la que desea participar. Presione aquí para más información.
'Expresión de Gratitud' Competencia de Arte-Día del Veterano
Los estudiantes del distrito participaron en la 5ta Competencia de Arte Anual del Centro Médico Trinity ¨Expresión de Gratitud¨ para honrar a los veteranos. Fueron sometidas más de 600 participaciones las cuales fueron juzgadas por veteranos y otro personal. Los jueces estuvieron bien impresionados con la diversidad y creatividad de los trabajos y señalaron la individualidad y cuán especial cada uno de éstos fue. Se seleccionó un trabajo por grado y los ganadores recibirán una tarjeta regalo por $25.00. Además, cuatro primeros ganadores podrán escoger entre una bicicleta o un iPod. Felicitamos a los siguientes ganadores:
Rania A. – Kindergarten, Escuela Génesis
Makenna P. – 1er grado, Escuela Elemental Pine View
Tripp G. – 2do grado, Escuela Génesis
Avery M. – 3er grado, Escuela Elemental Sand Pine
Quentin P. – 4to grado, Escuela Elemental Trinity
Jeremiah C. – 5to grado, Escuela Elemental Longleaf
Emma R. – 6to grado, Estudios en el Hogar
Mia M. – 7mo grado, Preparatoria Génesis
Abigail R. – 8vo grado, Estudios en el Hogar
Marisia D. – 9no grad, Hudson
Marialexa S. – 10mo grado, Escuela Superior Fivay
Arianna W. – 11vo grado, Escuela Superior Hudson
Jan S. – 12vo grado, Preparatoria Génesis
Sara H. – 2do grado, Escuela Elemental Pine View
Iyana C. – 4to grado, Escuela Elemental Lacoochee
Taryn W. – 8vo grado, Escuela Intermedia Dr. John Long
Faith G. – 11vo grado, Escuela Superior Ridgewood
La Junta Directiva de Pasco da nombres a las escuelas elemental y superior nuevas
La Junta Directiva del Condado de Pasco dio nombre a la nueva escuela elemental bajo construcción en Land O´Lakes como "Escuela Elemental Bexley" y la nueva escuela superior bajo construcción en Wesley Chapel como "Escuela Superior Cypress Creek" durante la reunión de la junta el pasado martes. El Vicepresidente de la Junta Allen Altman presentó la moción para el nombre para la escuela elemental y la miembro de la Junta Alison Crumbley presentó la moción para el nombre para la escuela superior. La Junta aprobó ambos nombres por decisión unánime. Presione aquí para más información sobre ambas escuelas.
---