Message from the Superintendent
Mensaje del Superintendente
When a Neighborhood School is
No Longer the Neighborhood's School
As superintendent, my job is to ensure that every student in Pasco County Schools receives a quality education in a safe learning environment. When student enrollment exceeds a school's capacity there is a considerable burden placed on the entire school community. We are finding ourselves in this situation as the enrollment of several district schools exceeds their capacity, and now that new home construction is on the upswing, we will be seeing more strain on our schools.
We currently are in the process of building three schools. The first one, Elementary W, is going up across from John Long Middle School and Wiregrass Ranch High School in Wesley Chapel. This school is scheduled to open in August 2016.
High School GGG is under construction on Old Pasco Road in Wesley Chapel. It is scheduled to open in August 2017, and will be a 6th through 12th grade center.
The third school is Elementary B, which will be built in the Bexley Ranch subdivision on State Road 54 in Odessa. This school also is schedule to open in August 2017.
These three schools all are planned to address crowding in existing schools that is anticipated to become more acute when all of the new homes are built in the next five years. What does this mean? Unfortunately, it means that we no longer can promise that school boundaries won't change.
That is why we strongly urge realtors not to use nearby schools as a selling point when they list homes for sale. The biggest complaint we get when we have to change school boundaries is from parents who moved into a neighborhood specifically to send their children to the neighborhood school.
While we can't promise parents that the school their home is zoned for when they buy it will continue to be their children's assigned school, we can promise that it is our mission to provide a world-class education at every Pasco County school.
Sincerely,
Cuando la escuela de un vecindario ya no es la escuela del vecindario
Como superintendente, mi trabajo es asegurar que cada estudiante en las Escuelas del Condado de Pasco reciban una educación de calidad dentro de un entorno educativo seguro. Cuando la registración de los estudiantes excede la capacidad de la escuela, la presión que la comunidad escolar siente es considerable. Nosotros estamos experimentando esa situación en varias escuelas del distrito debido a que la registración de estudiantes excede su capacidad, y ahora que se están construyendo más viviendas, veremos aún más presión en nuestras escuelas.
Al presente estamos en el proceso de construir tres escuelas. La primera, Escuela Elemental W, que se construirá al frente de la Escuela Intermedia John Long y de la Escuela Superior Wiregrass Ranch en Wesley Chapel. Esta escuela está programada para abrir sus puertas en agosto de 2016.
La escuela superior GGG se está construyendo en Old Pasco Road en Wesley Chapel y está programa para abrir en agosto de 2017, para grados desde el 6to al 12vo.
La tercera es la Escuela Elemental B, que se construirá dentro de la subdivisión Bexley Ranch en State Road 54 en Odessa. Esta escuela también está programada para abrir sus puertas en agosto de 2017.
Se prevé que estas tres escuelas abordarán la situación de sobrepoblación escolar lo cual se anticipa como resultado de las nuevas viviendas que se estarán construyendo en los próximos cinco años. ¿Qué quiere decir esto? Lamentablemente, significa que no podemos prometer que los límites geográficos para asistencia permanecerán igual.
Por esta razón solicitamos de los profesionales de bienes raíces que no hagan mención de las escuelas del área como referencia de ventas al enlistar casas para la venta. La queja principal que recibimos al mover los límites de una escuela es que los padres se mudaron a una vecindad para específicamente enviar a sus niños a la escuela cerca a esa comunidad.
A pesar que no podemos prometer a los padres que la escuela que está asignada a la zona del hogar continuará en esa asignación, podemos prometerles que nuestra misión continuará siendo el proveer una educación de clase mundial en cada una de las escuelas del Condado de Pasco.
---
Recent Paris Attacks
Deepest condolences are extended for those impacted by the tradegy in Paris, France as well as the many other losses of life & human rights violations. We would like to offer support for families and staff as everyone processes their thoughts & feelings surrounding these events. Intentional acts of violence that hurt innocent people are frightening and upsetting. Children and youth will look to adults for information and guidance on how to react. Families and school personnel can help children cope first and foremost by establishing a sense of safety and security. Scenes of war and terrorist acts around the world played out on the news can have a negative impact on all children—particularly those whose parents are members of the military, active duty reservists, law enforcement, or emergency response. Teachers and parents can help to address students' fears around possible terrorist attacks here in the United States, and help them to cope with the associated stress of such apprehension. Additionally, schools must also be sensitive to the needs of those student who may be at risk of being unfairly stigmatized because of a perceived resemblance to the perpetrators of violence due to their apparent race, language, religion, or the way they dress.
Resources for families & teachers:
Article & video in Time Magazine written by Harold S. Koplewicz, MD, President of the Child Mind Institute (NYC) that may be helpful to both families and teachers. Dr. Kopelwicz is a renowned expert in child trauma.
National Association of School Psychology (NASP) provided a statement regarding events in Paris to ensure safety & security in schools.
Helping Children Cope With Terrorism: Tips for Families and Educators is another tool offered by NASP to guide adults in responding to students' needs amidst these horrific acts.
If you feel that your child is in need of additional support, please contact the Student Services team members at your child's school and/or the Student Services Division of Student Support Programs and Services at (727) 774-2600.
What is the Hour of Code?
It's a grassroots movement that's already introduced 100 million students to the basics of computer science. Schools can participate with any one-hour coding activity that students love — no experience needed! For more information, click here.
Watergrass Elementary students participating in The Hour of Code last year.
Farm Share Holiday Food Giveaway
The 21st annual Farm Share Holiday Food Giveaway will be held on December 11, from 9 a.m. to 11 a.m. The giveaway, which includes fresh food donated by Florida's farmers, will be held at Faith Baptist Church located at 9230 Ridge Road in New Port Richey. All needy families are welcome. For more information about the giveaway please contact the office of Tax Collector Mike Fasano at 727-847-8165.
Vote for Your Principal
For the second year, the West Pasco Chamber and Bright House Networks are honoring Pasco County Schools by making one elementary school, one middle school, and one high school principal, from schools west of Highway 41, a grand marshal at the West Pasco Chamber of Commerce Holiday Parade, on Saturday, December 12, in downtown New Port Richey. They have set up an online voting site and encourage schools to challenge their students, staff and parents to vote to have their principal represent the district. The principals from each school level with the most votes will get to ride on the grand marshal float. Voting will start on Monday, November 16, and end on Monday, December 7.
Useful Tips
Find solutions for the problem of 'forgotten' homework
No matter how hard some parents try to remind them, there are always some kids who never remember to bring home their homework. If this is your child, stay calm and let him take the consequences of not doing the homework. Is the homework too hard, or does your child not understand its importance? Have a conference with the teacher and your child to discuss it. For more information, click here.
Children learn from discipline. What are you teaching?
Did you know the word "discipline" comes from a Latin word that means "teaching?" Most experts agree that the goal of all discipline should be to teach children, not to punish them. The late Dr. Lee Salk, a noted pediatrician and family dynamics researcher, suggested that discipline should be an "element in showing love for a child." What are your family's discipline policies teaching your child? For more information, click here.
Limits are not the same as punishments
Your teen may be telling you that she should be able to do what she wants, but teens are too young to make all their own decisions. Teens need limits to stay out of trouble and learn responsibility. Limits also show them their parents care about them and love them. Once you and your teen agree on limits, they should be changed only when you both agree she can handle more responsibility. For more information, click here.
Use the TV to turn on your teen's brain
Many teens watch TV passively, with their minds disengaged. Use the TV to get your teen thinking critically, instead. Try discussing these topics with your teen while watching TV: Is the conflict similar to one your teen has faced? What perspectives did the main characters bring to the conflict? How did they respond? What were the consequences? Were there other alternatives? For more ideas, click here.
What Are Kids Using Other Than Facebook?
Texting
Kik Messenger is an app that lets kids text for free. It's fast and has no message limits, character limits, or fees if you only use the basic features. Because it's an app, the texts won't show up on the phone's messaging service, and parents are not charged for them (beyond standard data rates).
What to know:
There's some stranger danger. An app named OinkText, linked to Kik, allows communication with strangers who share their Kik usernames to find people to chat with. There's also a Kik community blog where users can submit photos of themselves and screenshots of messages (sometimes displaying users' full names) to contests.
Kids can find friends nearby. Within the application, users within a 1-mile radius appear on other users' community lists. Once a username is known, it is possible to make contact through private message.

Micro-blogging
Instagram lets users snap, edit, and share photos and 15-second videos, either publicly or with a private network of followers. It unites the most popular features of social media sites: sharing, seeing, and commenting on photos. It also lets you apply fun filters and effects to your photos, making them look high quality and artistic.
What to know:
Teens are on the lookout for "likes." Similar to the way they use Facebook, teens may measure the "success" of their photos -- even their self-worth -- by the number of likes or comments they receive. Posting a photo or video can be problematic if teens post it to validate their popularity.
Public photos are the default. Photos and videos shared on Instagram are public unless privacy settings are adjusted. Hashtags and location information can make photos even more visible to communities beyond a teen's followers if his or her account is public.
Private messaging is now an option. Instagram Direct allows users to send "private messages" to up to 15 mutual friends. These pictures don't show up on their public feeds. Although there's nothing wrong with group chats, kids may be more likely to share inappropriate content with their inner circles.

Self-destructing/Secret
Burn Note is a messaging app that erases messages after a set period of time. Unlike many other apps of this sort, it limits itself to text messages; users cannot send pictures or video. That may reduce issues such as sexting -- but words can hurt, too.
What to know:
It allows kids to communicate covertly. To discourage copying and taking screenshots, a spotlight-like system that recipients direct with a finger (or the mouse) only reveals a portion of the message at a time.
It may encourage risky sharing. The company claims that its "Multi-Device Deletion" system can delete a message from anywhere: the device it was sent from, the device it was sent to, and its own servers. But it's wise to be skeptical of this claim.
You don't have to have the app to receive a Burn Note. Unlike other apps -- for example, Snapchat -- users can send a Burn Note to anyone, not only others who have the program.

Chatting, Meeting, and Dating
MeetMe "Chat and Meet New People," says it all. Although not marketed as a dating app, MeetMe does have a "Match" feature whereby users can "secretly admire" others, and its large user base means fast-paced communication and guaranteed attention.
What to know:
It's an open network. Users can chat with whomever is online, as well as search locally, opening the door for potential trouble.
Lots of details are required. First and last name, age, and ZIP code are requested at registration, or you can log in using a Facebook account. The app also asks permission to use location services on teens' mobile devices, meaning they can find the closest matches wherever they go.
Compiled from resources found at Common Sense Media.
Are You On the Team?
Are you interested in:
Participating with a group of individuals who meet regularly to talk about nutrition and wellness issues within your child's school?
Introducing students and other school staff to fundraisers that are alternatives to the sale of unhealthy foods?
Communicating with the school community to help them understand why student and staff wellness is important?
If so, your voice is needed on your child's healthy school team!

What is a Healthy School Team?
Healthy school teams are composed of representatives from the community and Pasco County Schools who come together to strategize and advise their school on how it can create a healthier school environment by meeting the district's local school wellness policy and the Smart Snacks in School standards.
As a member of this team, you can be involved in the decisions that will affect the health and academic success of your child and other students at school. Being on the team will give you the opportunity to:
Assist with the evaluation of all food and beverages sold on the school campus to ensure they are compliant with the Smart Snacks standards, state fundraiser policies and local requirements.
Share the success of the school in meeting wellness goals and the Smart Snacks standards with the district.
Now more than ever, students face challenges and risks that affect their health and the quality of their future. They need parent, school, community and health representatives who are interested in making a positive impact to join their healthy school team today! You can visit our Student Wellness Website to learn more about our District's Student Wellness Policy & Procedures. Contact your school for more information.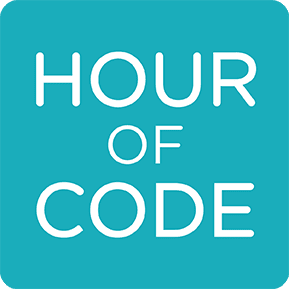 ¿Qué es la hora código?
Es un movimiento popular que ya ha introducido a 100 millones de estudiantes a los fundamentos de la informática. Las escuelas pueden participar en cualquier actividad de codificación por un periodo de una hora que los estudiantes deseen - ¡no se necesita experiencia! Para obtener más información, presione aquí.
Evento de donación de alimentos para las festividades
El evento de donación de alimentos para las festividades se celebrará el 11 de diciembre, de 9:00 a 11 a.m. Las donaciones, incluyendo productos frescos donados por granjeros de Florida, se realizarán en los predios de la Iglesia Bautista Faith localizada en el 9230 Ridge Road, en New Port Richey. Todas las familias necesitadas son bienvenidas. Para obtener más información sobre el evento por favor llame a la oficina del Recaudador de Impuestos Mike Fasano al 727-847-8165.

Vote por su Director de Escuela
Por segundo año, la Cámara de Comercio de West Pasco y Bright House Networks estarán honrando a las Escuelas del Condado de Pasco al nombrar a un director de entre las escuelas elementales, uno de las escuelas intermedias y otro de las escuelas superiores como Gran Mariscal de la parada para estos días feriados que se estará llevando a cabo el sábado 12 de diciembre en el centro de New Port Richey. Existe un enlace en línea para votar y queremos que las escuelas motiven a sus estudiantes, empleados y padres a votar por su director(a) para representar al distrito. Los directores de cada nivel escolar que obtengan más votos viajarán en la carroza del Gran Mariscal. La votación comenzará el lunes, 16 de noviembre, y cerrará el lunes, 7 de diciembre.
Ideas brillantes
Soluciones al problema de tareas 'olvidadas'
No importa cuánto los padres traten de recordarles, algunos niños nunca recuerdan traer sus asignaciones al hogar. Si su niño(a) es así, quédese tranquilo y deje que éste enfrente las consecuencias por no hacer las tareas. ¿Es una asignación muy difícil, o su niño no entiende su importancia? Pida una reunión con la maestra y su niño para hablar sobre esto. Para más información, presione aquí.
Los niños aprenden con la disciplina. ¿Está enseñándoles?
¿Sabía usted que la palabra "disciplina" viene de la palabra en latín que significa ¨enseñar¨? La mayoría de los expertos están de acuerdo que la meta de toda disciplina debe ser enseñar a los niños, no el castigarlos. El Dr. Lee Salk, un notable pediatra e investigador de las dinámicas en la familia, señaló que la disciplina debe ser un ¨elemento que muestra amor a un niño¨. ¿Cuáles son las normas de disciplina que tiene su familia para enseñar al niño? Para más información, presione aquí.
Poner límites no es lo mismo que castigos
Puede ser que su adolescente le haya dicho que debe poder hacer lo que quiere, pero los adolescentes son muy jóvenes para tomar todas sus propias decisiones. Los adolescentes necesitan límites para no caer en problemas y aprender a ser responsables. Los límites también demuestran que sus padres se preocupan por ellos y los aman. Una vez que usted y su adolescente esté de acuerdo sobre los límites, deben cambiarse sólo cuando ambos estén de acuerdo a asumir una responsabilidad mayor. Para más información, presione aquí.
Use la televisión para encender el cerebro de su adolescente
Muchos adolescentes ven la televisión pasivamente, sin pensar. Use la televisión para lograr que su adolescente piense críticamente. Trate de discutir tópicos con su adolescente mientras ve TV: ¿es ese conflicto similar a alguno que él/ella haya enfrentado? ¿Qué perspectiva el personaje principal le dio al conflicto? ¿Cómo respondieron los demás? ¿Cuáles fueron las consecuencias? ¿Había alguna otra alternativa? Para más ideas, presione aquí.
¿Qué programas están usando los niños además de Facebook?
Mensajes de texto
Kik Messenger es una aplicación que permite a los niños enviar mensajes de texto gratis. Es rápido y no tiene límite de mensajes, de letras o costos si usa los servicios básicos. Debido a que es una aplicación, los textos no se verán en el servicio de mensajes del teléfono y no se le cobra a los padres (por encima de la renta básica).
¿Qué debo saber?
• Existe un peligro extraño. Una aplicación llamada OinkText, enlazada a Kik, permite comunicación con extraños que comparten su nombre de usuario en Kik para encontrar personas con las que puedan hablar. También existe una columna de blog comunitaria en Kik donde los usuarios bajan fotos de sí mismos y mensajes (a veces con el nombre completo) para competir.
• Los niños/jóvenes pueden encontrar allí a sus amistades cercanas. Dentro de la aplicación, los usuarios que están a una milla de distancia aparecen en la lista de la comunidad de otros. Una vez que el nombre del usuario se da a conocer, es posible tener contacto con éste a través de mensajes privados.
Micro-blogging
Instagram permite a los usuarios tomar, editar y compartir fotos y videos de 15 segundos, ya sea en forma pública o con los seguidores dentro de una lista privada. Tiene las funciones populares de otros medios sociales: compartir, ver y hacer comentarios sobre fotos. También permite aplicar filtros y efectos divertidos a las fotos, haciendo que parezcan de alta calidad y arte.
¿Qué debo saber?
• Los adolescentes quieren recibir "likes". Según sucede con Facebook, los adolescentes miden el ¨éxito¨ de sus fotos—aún su valor propio—por el número de ¨likes¨ o comentarios que reciben. Compartir una foto o video puede ser problemático si los adolescentes lo hacen para validar su popularidad.
• Las fotos y videos son pre-marcados como públicos en Instagram a menos que se haya seleccionado un cambio a ¨privado¨. Las etiquetas e información del lugar puede hacer que las fotos sean aún más visibles a comunidades fuera de los seguidores del adolescente si su cuenta es pública.
• Los mensajes privados son ahora una opción. Instagram Direct ahora permite a los usuarios enviar ¨mensajes privados¨ hasta a 15 amistadas mutuas. Estas fotos no son mostradas en los alimentadores públicos. A pesar que no hay nada de malo con las pláticas en grupo, se hace más fácil que los niños/jóvenes compartan información inapropiada con sus círculos cercanos.
Autodestructivo/Secreto
Burn Note es una aplicación de mensajes que se borran después de un periodo de tiempo determinado. Contrario a otras aplicaciones parecidas, ésta se limita a mensajes de texto; los usuarios no pueden enviar fotos o videos. Esto podría disminuir situaciones tales como sexting – pero las palabras también pueden hacer daño.
¿Qué debo saber?
• Permite que los niños se comuniquen de forma encubierta. Para desalentar el copiar y realizar capturas de pantalla, un sistema en el que se puede manipular la pantalla con un dedo (o con el ratón) podría revelar sólo una parte del mensaje a la vez.
• Podría motivar a compartir cosas indebidas. La compañía reclama que su sistema para ¨borrar a través de varios aparatos¨ puede borrar mensajes desde cualquier lugar: el electrónico desde el cual se envió el mensaje, el electrónico al que se envió, y desde el mismo servidor. Es mejor ser escéptico sobre este reclamo.
• Usted no tiene que tener la aplicación para recibir un Burn Note. Contrario a otras aplicaciones – por ejemplo, Snapchat – los usuarios pueden enviar un Burn Note a cualquier persona, no sólo a personas que ya tienen el programa.
Charlas, reuniones y citas
MeetMe "Platica y conoce a personas nuevas" lo dice todo. A pesar de no ser promovida como una aplicación de citas, MeetMe tiene un sistema para ¨parejas¨ en el que los usuarios pueden ¨secretamente admirar¨ a otros, y gracias a su gran base de usuarios, la comunicación es rápida y con atención garantizada.
¿Qué debo saber?
• Es un sistema abierto. Los usuarios pueden platicar con quien esté en línea, así como hacer una búsqueda local, abriendo las puertas a un problema potencial.
• Requiere que se den muchos detalles. El nombre y apellido, edad, y código de área son requeridos durante la registración o podría entrar al sistema a través de su cuenta de Facebook. La aplicación también pide permiso para usar servicios de localización en los aparatos móviles de los adolescentes, con el propósito de encontrar una ¨pareja¨ cerca en donde quiera que se encuentre.
El recurso fue obtenido de: Common Sense Media.


¿Pertenece al equipo?
Está interesado en:
Compartir con un grupo de personas que se reúnan regularmente para hablar sobre nutrición y salud en la escuela de su niño…
Introducir a los estudiantes y al personal escolar a actividades para recaudar fondos que sean buenas alternativas a la venta de alimentos no saludables …
Comunicarse con la comunidad escolar para ayudarles a entender por qué el bienestar de los estudiantes y el personal es importante …
Si es así, ¡necesitamos su voz dentro del equipo pro una escuela saludable!

¿Qué es el equipo pro una escuela saludable?
El equipo pro una escuela saludable está compuesto por representantes de la comunidad y de las Escuelas del Condado de Pasco quienes se reúnen para desarrollar una estrategia y aconsejar a su escuela sobre cómo se puede crear un ambiente escolar más saludable cumpliendo con las normas del distrito escolar local y los estándares de SmartSnacks para las escuelas.*
Como miembro de este equipo, usted participará de las decisiones que afectan la salud y el éxito académico de su niño y de otros estudiantes en la escuela. Ser parte de este equipo le dará la oportunidad de:

• Ayudar a evaluar todos los alimentos y bebidas que se venden en la escuela para asegurar que cumplen con los estándares de Smart Snacks, las normas para recaudar fondos y los requisitos locales.
• Compartir el éxito de la escuela en las reuniones para discutir las metas sobre salud y los estándares del distrito en relación a meriendas saludables.
Hoy más que nunca, los estudiantes enfrentan retos y riesgos que afectan su salud y la calidad de su futuro. ¡Ellos necesitan de sus padres, de la escuela, la comunidad y los representantes comunitarios quienes están interesados en lograr un impacto positivo uniéndose hoy al equipo pro salud! Puede visitar la página de web de Salud Estudiantil para saber más sobre las normas y procedimientos de bienestar estudiantil. Comuníquese con su escuela para más información.
---