Retiree Edition December 2, 2020
Mental Health Awareness Month
Mental health is an important part of overall health and well-being. Mental health includes our emotional, psychological, and social well-being. It affects how we think, feel, and act. It also helps determine how we handle stress, relate to others, and make healthy choices. Mental health is important at every stage of life, from childhood and adolescence through adulthood.
There are many mental health resources available through the district EAP, you can find more information here.
From the CDC:
Adults with mental illness or substance use disorders smoke cigarettes more than adults without these disorders.The Substance Abuse and Mental Health Services Administration's National Survey on Drug Use and Health (NSDUH) defines mental illness as any diagnosable mental, behavioral, or emotional disorder and defines substance use disorder as dependence or abuse of alcohol or illicit drugs.
Approximately 1 in 4 (or 25%) of adults in the U.S. have some form of mental illness or substance use disorder, and these adults consume almost 40% of all cigarettes smoked by adults.
The Health and Wellness Centers Can Help!
The onsite Health and Wellness Centers (MyHealthOnsite) offer several wellness programs, including "Stress Management" and "Healthy Living." More information about the wellness programs available through My Health Onsite is available here. Talk to your provider at your next HWC visit to get enrolled.
Florida Blue - Patty's Points
Winter is around the corner! Please click here for some helpful information and reminders.
2020 Health & Wellness Incentive (HWI) Program
Pasco County Schools offers incentives for covered employees and retirees who complete their annual Vital Health Profile. This program is voluntary; however, participants must follow the steps outlined here in order to qualify for the 2020 incentive.
The HWI 4th quarter for Pascofit is October 1 - December 31, 2020. Click here for more information.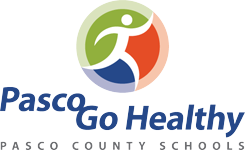 Employee Benefits and Risk Management, HREQ