June 3, 2020
National Safety Month
What Can YOU Do?
Check the expiration date on your medicines. If your medication is out of date, get rid of them!
Prescription drugs are one the most commonly misused substances by Americans age 14 and older.
CDC estimates that each year 48 million people get sick from a foodborne illness, 128,000 are hospitalized, and 3,000 die.
Practice good food safety to avoid becoming ill:
Patty's Points
2020 Health & Wellness Incentive (HWI) Program
Pasco County Schools offers incentives for covered employees and retirees who complete their annual Vital Health Profile. This program is voluntary; however, participants must follow the steps outlined here in order to qualify for the 2020 incentive.
The HWI 2nd quarter is April 1 - June 30, 2020.
Click here for more information.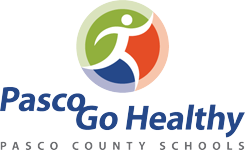 Employee Benefits and Risk Management, HREQ