July 3, 2019
National Safety Awareness Month
Pedestrian Safety
According to the National Safety Council's Injury Facts, in 2017, more than 16% of all traffic deaths were pedestrains. Every age group is vulnerable, though 10- to 14-year-olds and 50- to 69-year-olds have 20% or more pedestrian deaths as a percentage of all traffic fatalities. Below are a few safety tips to help you stay safe as a pedestrian:
Walk on the sidewalk whenever possible; if no sidewalk is available, walk facing traffic
Follow the rules of the road, obeying all traffic signs and signals
Cross streets at crosswalks
Stay alert - avoid cell phone use and wearing earbuds
Wear bright and/or reflective clothing, and use a flashlight at night
Watch for cars entering or exiting driveways or backnig up in parking lots
Did you know that over half of distracted walking injuries occur in our own homes? Distracted walking incidents are on the rise, and everyone with a cell phone is at risk. The solution: stop using phones while walking, and not just in crosswalks and intersections.

Summer Safety Tips
Emergency Preparedness
The National Safety Council offers safety tips specific to each of the following emergencies:
Federal agencies, like Ready.gov, the National Oceanic and Atmospheric Administration and the Centers for Disease Control and Prevention, also are valuable resources for emergency preparedness. The National Safety Council recommends the following general precautions that apply to many disaster situations:
Make sure to have a family communication plan in place; all members of the family should review and practice the plan
Have all family members' and other important phone numbers written down or memorized
Have an emergency kit in your car and at least three days of food and water at home
Be sure to store all important documents - birth certificates, insurance policies, etc. - in a fire-proof safe or safety deposit box
Assign one family member the responsibility of learning first aid and CPR
Know how to shut off utilities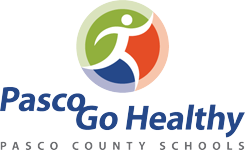 Employee Benefits and Risk Management, HREQ