September 11, 2019
National Immunization Awareness Month
Accourding to the CDC, adults need to keep their vaccinations up to date because immunity from childhood vaccines can wear off over time. You are also at risk for different diseases as an adult. Vaccination is one of the most convenient and safest preventive care measures available.
The CDC states ALL adults need:
You may need other vaccines based on your age, health conditions, job, lifestyle, or travel habits. Learn more about what other vaccines may be recommended for you and talk to your healthcare provider about which vaccines are right for you.
Vaccines reduce your risk of infection by working with your body's natural defenses to help safely develop immunity to disease.
Health and Wellness Center Vaccines
Use the collapsible menu below to find key information regarding resources available through the HWCs.
Florida Blue - Patty's Points
Immunization Coverage
For more information on immunizations covered by Florida Blue for both adults and children, click here!
2019 Health & Wellness Incentive (HWI) Program
Did you know Pasco County Schools offers incentives for covered employees and retirees who complete their annual Vital Health Profile? This program is voluntary; however, participants must follow the steps outlined here in order to qualify for the 2019 incentive.
Pascofit Incentives earned during the 3rd quarter of the HWI Program (July 1 - September 30) are scheduled to be paid out November 15.
Click here for more information.
​Monthly Challenge
ACTS OF KINDNESS!
According to 10-day study by Buchanan and Bardi which measured life satisfaction, participants who performed acts of kindness experienced an increase in life satisfaction even after just a short period of time.
This month, set a goal to do one act of kindness most if not every day of the week!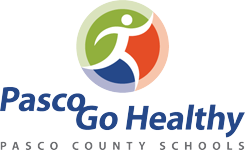 Employee Benefits and Risk Management, HREQ