August 5, 2020
National Immunization Awareness Month (NIAM)
This annual observance highlights the importance of getting recommended vaccines throughout your life. You have the power to protect yourself and your family against serious diseases (like whooping cough, cancers caused by HPV, and pneumonia) through on-time vaccination.
Learn more about what vaccines may be recommended for you and talk with your healthcare provider to ensure you and your family are up to date on recommended vaccines.
Vaccines reduce your risk of infection by working with your body's natural defenses to help safely develop immunity to disease.

COVID-19: How to Protect Yourself & Others
Flu Vaccine Advisory
Beginning in October, My Health Onsite nurses will be visiting campuses to provide flu vaccines to Pasco County Schools employees. Appointments are necessary. This program is available at no cost to all insured and non-insured employees. Click here to view the full schedule.*
*Schedule is subject to change. Please confirm with your work location.
Patty's Points
Other Flu Vaccine Options
If you do not want to obtain your flu vaccine at one of the District Health & Wellness Centers (HWCs), click here for a summary of how to obtain the vaccine using your District's insurance benefits.
HWC @ Longleaf Elementary Now Open!
Click on the flyer below for more information.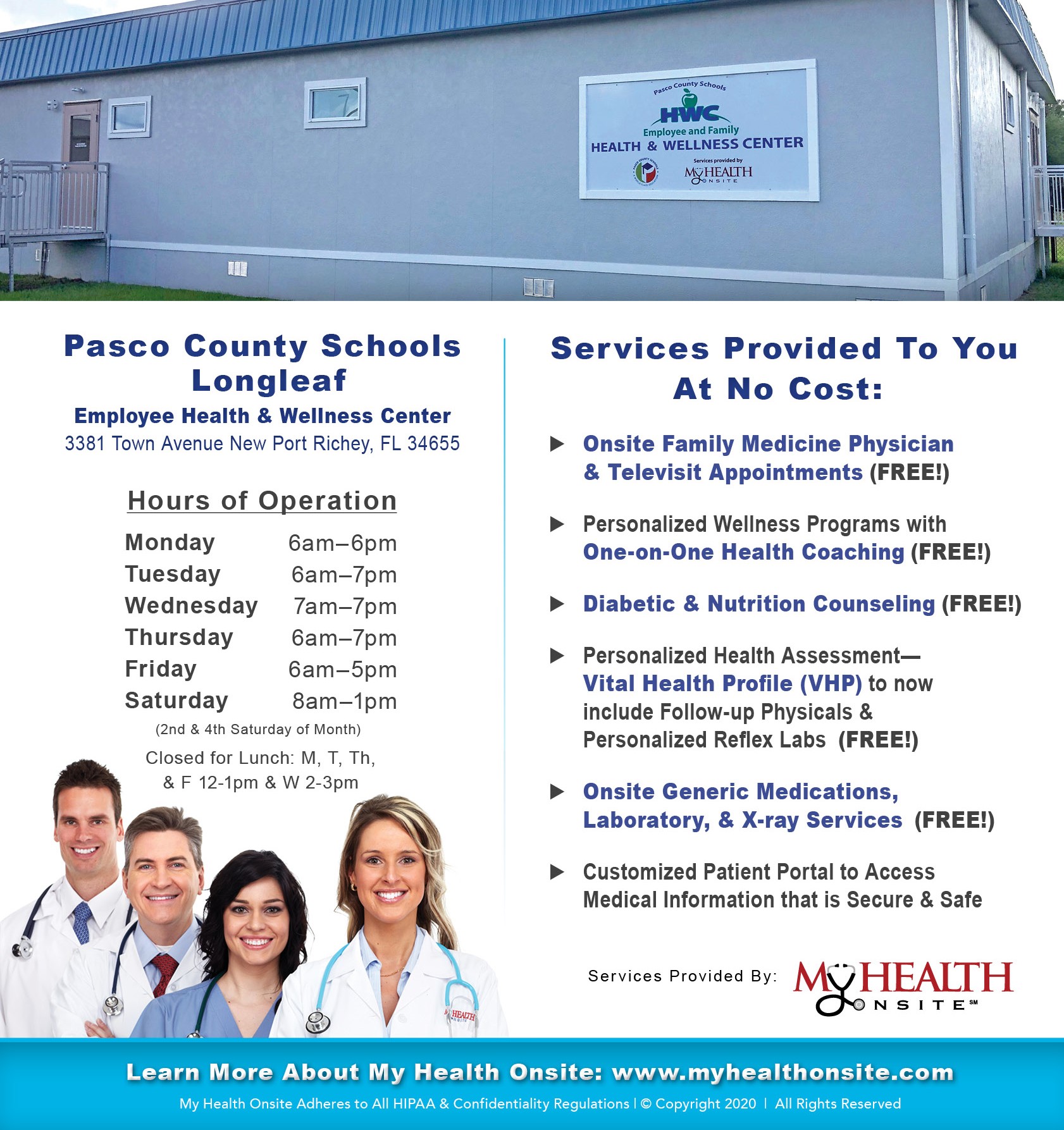 2020 Health & Wellness Incentive (HWI) Program
Pasco County Schools offers incentives for covered employees and retirees who complete their annual Vital Health Profile. This program is voluntary; however, participants must follow the steps outlined here in order to qualify for the 2020 incentive.
The HWI 3rd quarter for Pascofit is July 1 - September 30, 2020. Click here for more information.
Tobacco Cessation Classes are Now Virtual
Gulfcoast North Area Health Education Center (AHEC) is now offering FREE virtual group quit classes! To see a list of upcoming virtual classes click here! (Please type your county in the search box)
For more information regarding scheduling and registration please email: info@gnahec.org
Monthly Challenge: Mindfulness!
Limit time on electronic devices to allow yourself to be present in moment.
Take ten minutes every day and focus solely on yourself. You can't help anyone else if your tank is already running on "empty."
Focus on something that might be considered unexpected beauty in the world:
- Listen to the birds sing in the morning
- Enjoy the sounds of rain falling
- Pay attention to all of the green in the world around you
Let go of negative thoughts.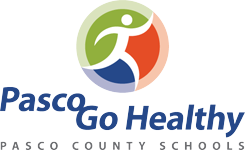 Employee Benefits and Risk Management, HREQ