Volunteer Programs
Submit your Volunteer Application today!
Please contact (813) 794-2207 or email
.(JavaScript must be enabled to view this email address)

with any questions concerning your volunteer application.
Create a Legacy - Register to be a School Volunteer
Haga clic aquí para la versión española

Please note: School volunteers must complete a new application and undergo a background check every year. Volunteer approvals are valid from July 1st to June 30th.

Visit your local school and tell them you want to volunteer. They will help you get started. If you are unsure of which schools are close to where you live use our search resources.
Additional Volunteer Opportunities!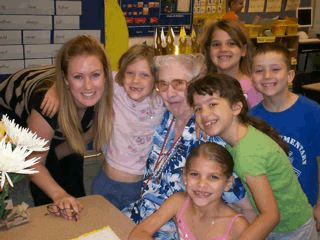 Retired & Senior Volunteer Program (RSVP) offers opportunities for all volunteers 55 and over who want to find challenging, rewarding, and significant service opportunities in their local schools and communities.
More information about RSVP can be found on the National RSVP website and our own RSVP information page.
Learn more about the opportunities to volunteer with the Pasco Education Foundation including Take Stock in Children on their website. Or apply here to be a Pasco Education Foundation volunteer.
Additional volunteer opportunities include:
Mentoring/tutoring,
Assisting classroom teachers,
Assisting in the media center,
Office assistant,
Lunchroom assistant,
Other areas as determined by the school administration
Great American Teach In
This year's event will take place on Wednesday, November 20, 2013. Information will be distributed to schools.
Annual Awards
Navigation
Linda Cobbe, Director
(813) 794-2717
(727) 774-2717
(352) 524-2717
Department Publications
Additional Documents