Educator Passport Program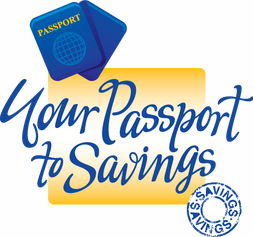 This program was established to connect you with local businesses that have generously agreed to offer special discounts to Pasco County employees
To receive the discount or special offer from a participating business, simply show your employee ID badge or EZStub pay stub.
As you take advantage of the discounts offered by these local businesses, please express your appreciation for their participation in the Educator Passport program. Also, if you learn of other businesses that would be interested in participating, please contact the Employee Benefits Department at 813-794-2253 or email Patricia Howard at .(JavaScript must be enabled to view this email address). Thank you very much and enjoy the savings!
Link to DOE Justforteachers program
Click here
Special Notice for Ongoing Phone Bill Discounts
VERIZON
Please register on line at http://www.verizonwireless.com/discount. Enter your work email address and the registration link will be emailed to you. Open the email, click on the "register your line" link and fill in the required information. Please note, it generally takes 2 billing cycles before the discount is applied.
AT&T
Visit the following link and enter your email address to view your options: http://www.att.com/governmentemployees. Employees can visit any local store and show proof of employment with an ID badge or pay stub to receive the discounts. Mention Code # 3701714.
If your are already an existing ATT customer, visit the link above to register for the discount. If you need assistance with new service or an upgrade, contact Kate Conlin at 727-421-7065 .
SPRINT
VISIT: www.evpdiscount.com/Pasco
CONTACT: Brian Sutton 888-457-6294 or via email .(JavaScript must be enabled to view this email address)
Faculty and staff receive 19% off monthly rates, free activation with new service, free shipping on all orders, $25 off select smartphones and 20% off accessories when ordering through the Employee Value Program (EVP). Visit www.evpdiscount.com/Pasco to shop/order online (enter your work email address on the right to access the online store). If you do not have a work email address, please contact us for assistance. Have Questions? Call Brian Sutton at (888) 457-6294 or via email .(JavaScript must be enabled to view this email address). Please note that EVP offers not available in stores.
T-Mobile
Please call 1-866-464-8662, press #3, let them know that you are an existing T-Mobile customer and that you work for the District School Board of Pasco County (it is listed as Pasco County School Board). T-Mobile offers a 15% discount off airtime and free activation to government employees and they have extended this offer to our employees.
Navigation
Linda Cobbe, Director
(813) 794-2717
(727) 774-2717
(352) 524-2717
Department Publications
Additional Documents