Where Will My Child Attend School?
2015-2016 School Year Boundaries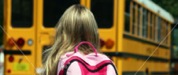 Pasco County Schools' Department of Planning provides boundary information in several different formats suited to the individual needs of each visitor. In addition to the interactive maps, files, and database listed below, you may also download a copy of our full school location map. If you have questions or comments regarding our boundary information, please contact Planning Services directly.

Click here for important information regarding 2015-2016 boundary changes.
Individual School Boundary Maps
Listed below are boundary area maps for each Pasco County elementary, middle, and high school. Please keep in mind that these maps indicate boundaries for the 2015-2016 school year (unless otherwise noted), and are subject to change.
Navigation
Department Information
11815 Tree Breeze Drive
New Port Richey, FL 34654
(727) 774-7970
(813) 794-7970
(352) 524-7970