News Archives
Friday, November 30, 2012
Congratulations to Pasco County's Outstanding Senior- TJ Pyche
TJ Pyche is a well rounded, goal oriented individual with exemplary character and leadership skills. He is not only a successful student academically, carrying a 4.67 GPA and a composite ACT score of 33, he has also distinguished himself as an example of student involvement in his school and community. As you can see from the information TJ has provided, he belongs to numerous organizations, both in and outside of school, several of which he serves in leadership roles working hard to better the organization and the individuals within them. Even with all of these time commitments he manages to find time to tutor underclassmen, volunteer for several organizations, hold a part time job and intern at an attorney's office.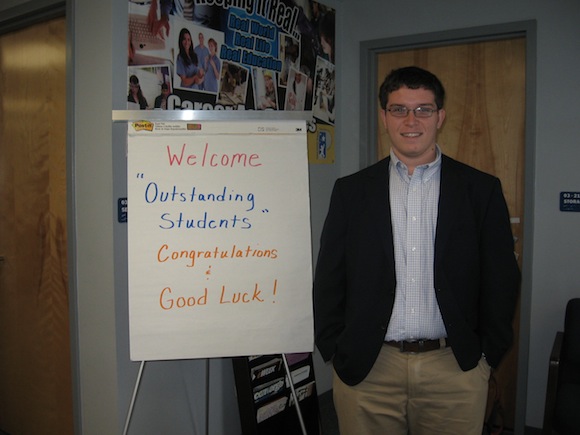 TJ has challenged himself throughout high school with a rigorous academic program of study by taking advantage of both advanced placement and dual enrollment courses. He leads by example and has earned the respect of his peers, teachers and administrators by being a self starter, reliable and able to follow through on his commitments.

TJ is a positive role model in all areas of his involvement at Pasco High School and our community. Students, teachers and administrators have benefited from his positive outlook, exemplary character, and his commitment to succeed. It is without any hesitation that I recommend Thomas (TJ) Pyche for consideration as a Lombardi and Stamps Scholars recipient. He is an altruistic young man with the work ethic, commitment, character, and leadership skills worthy of being awarded this scholarship.