News Archives
Tuesday, November 13, 2012
YOU are on Our MIND!
This school year our MIND (Media Information Network for the District) has undergone an update to better serve all of our patrons. (Updated 11.12.12)
Some of the changes you will find are:
• The MIND page has been reformatted to read more efficiently on mobile devices
• The link on the MIND page: Go Mobile, displays well on a mobile device
• There is a new link to the schools collections for Elementary and Secondary
• There is a new link to the schools Follett BookShelf eBook collections for Elementary and Secondary
• There is a new link for all eBooks available in the county.
• Resource Tutorials has been updated to provide podcasts of our MIND publishers. How-To videos.
eBooks that have been purchased by a school will need to use the school unique user id to access the books. This includes: Infobase, ABC/Clio, Capstone, and Tumblebooks. See your Media Technology Team for access information.
Follett BookShelf at schools access information: (not all schools have purchased Follett eBooks)
• Students use their moodle user id and password
• Employees use their grouper id, the password is "pasco" the first time you log in. You can change your password once you log into your personal account.
• Patrons can put books in their digital backpack, put books on hold and download books to personal devices.
Follett BookShelf for the District collection is on the bottom of both the Elementary and Secondary shelf list. You will find fiction and professional development titles.
• Students and Employees use the same log in information as they do for a school account. (See directions above)
There are a number of sources for free ebooks online. As we get requests for books that are in public Domain and no longer under copyright we will post the URL for the eBook in the descriptive record for that book. If you have suggestions please contact Media Automation cgargano@pasco.k12.fl.us.
Our Digital Professional Collection is available on hand-held devices for District Staff and Administrators! These devices are available through Media Resources. Please stop by IMT Services to check out a device. We currently have book titles on the iPod Touch, iPad, Nook, and Nook Color. These devices each contain a collection of eBooks and audiobooks.
http://www.pasco.k12.fl.us/media/dpc/

Connecting to our MIND and Other Resources – This Connect site developed by Karen Michalak has added resources for our online textbooks. There are links to help students and teachers get started using these online resources. Tutorials from publishers are being added for each grade level and publisher.
http://connect.pasco.k12.fl.us/kmichala/
Pasco County Instructional Materials Support is a new web site that will provide information about Instructional Material Adoptions past and future.
http://connect.pasco.k12.fl.us/textbooks/
Monday, December 02, 2013
Pasco Students Shine
Land O' Lakes, FL – (November 26, 2013) – Pasco County Public Schools students are excelling at the individual and group levels. Following is information about three significant achievements.

Savannah Renberg, a Wesley Chapel High School senior, is one of 16 finalists statewide in the 2014 Distinguished Young Women Program.
Distinguished Young Women is a national scholarship program that inspires high school girls to develop their full, individual potential through a fun, transformative experience that culminates in a celebratory showcase of their accomplishments. Savannah will represent Pasco County in Winter Garden on January 4, 2014, at the Distinguished Young Women program. (Photo attached)

Sunlake High School's Soaring Sound achieved SECOND PLACE in both the 2A semi-finals and finals at the Florida Marching Band Coalition competition last weekend. Sunlake was first in Ensemble Music and Ensemble Visual with both panels of judges at both performances in their division on Saturday. The band won the entire music caption, as well as the Ensemble Visual caption and part of the Music Effect as well as Visual Effect captions. This is the first time since FMBC's initial competition in 2000 that a Pasco band has qualified for the FMBC state finals (top five). (Photo attached)

River Ridge Middle School entered 101 students in 45 acts, and received 27 Superiors (the highest rating) and 14 Excellents at the district thespian competition at Blake High School in Tampa last weekend. Chris Cavazza and Cameron Ward won Best in Show (Critic's Choice) for their duet acting scene from "The Odd Couple." Sarah Corley won Best in Show in Marketing for "Seussical". Also, RRMS students received three Alt. Best in Shows for Monologue, Ensemble Acting, and Pantomime.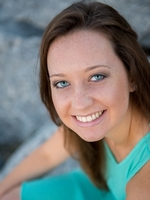 Savannah Renberg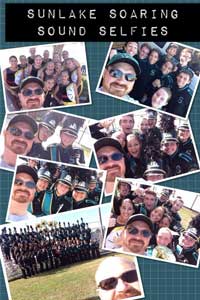 Sunlake High School Soaring Sound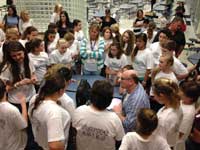 River Ridge Middle Thespians
Monday, November 25, 2013
Wiregrass Ranch Named Apple Distinguished School for 2013-2015
Wesley Chapel, FL – (November 19, 2013) - Wiregrass Ranch High School has received the Apple Distinguished School designation for the second time.

Apple recognizes a select class of institutions nationwide as exemplary learning environments and centers of innovation, leadership, and educational excellence.

The administration and faculty of Wiregrass Ranch High School have exhibited the five best practices of an Apple Distinguished School: visionary leadership, innovative learning and teaching, ongoing professional-learning, compelling evidence of success, and a flexible learning environment. WRHS is recognized for consistently supporting student learning with daily, instructional technology use.

Wiregrass Ranch was an educational pioneer in allowing students to bring their own computers, smart phones, tablets, and iPods to school to use as instructional tools and enhance learning. This concept, known as "BYOD" or Bring Your Own Devices, has been a model for other schools throughout the district, state, and nation and has been featured in professional journals, newspapers, and broadcast media.

Currently, WRHS has more than 2,100 students and is continuing to expand its model iPad initiative program in which students receive iPads in place of textbooks. Interaction between students and teachers at Wiregrass is managed through an education social media platform, and technology is woven throughout every facet of learning. Wiregrass Ranch's state rated "A" grade reinforces the fact that incorporating technology intellectually engages students and enhances college and career readiness skills among all students. Wiregrass Ranch High School strives to advance this mission, ensuring that all students are prepared for future success in work and life.

For more information, contact Shauntte Butcher, assistant principal, or Principal Robyn White at 813-346-6000, sbutcher@pasco.k12.fl.us, or rwhite@pasco.k12.fl.us.
Wednesday, November 20, 2013
Pasco School Board Elects Crumbley Chairman, Luikart Vice-Chairman
Land O' Lakes, FL – (November 19, 2013) – The Pasco County School Board elected Alison Crumbley as School Board Chairman and Steve Luikart as School Board Vice-Chairman at their organization meeting today. Crumbley, who served the last year as vice-chairman, replaces Cynthia Armstrong (District 3) as chairman.
Alison Crumbley was elected to the District 4 school board seat in 2010, to complete the final two years of Kathryn Starkey's term when Starkey ran for higher office. She was re-elected in 2012 to a four-year term. Mrs. Crumbley is marketing director for her family's real estate company. District 4 includes parts of central and west Pasco County.
Steve Luikart was elected to the District 5 school board seat in 2010, and is serving a four-year term. He is a retired school administrator. District 5 encompasses the northwest corner of the county, including Hudson, and parts of Port Richey, Spring Hill, and New Port Richey.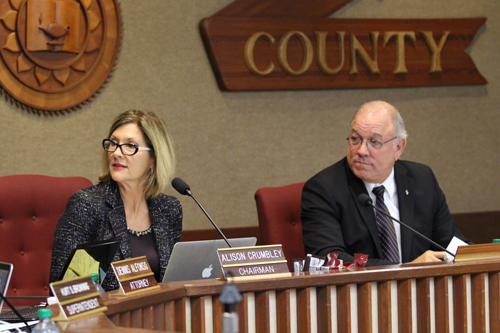 Wednesday, November 06, 2013
Pasco School Board Formalizes Support for Common Core
Land O' Lakes, FL – (November 5, 2013) – The District School Board of Pasco County voted unanimously today in favor of a resolution supporting the Common Core State Standards and urging the governor and Legislature to "remain steadfast in their support" for moving forward with implementation.
In approving the resolution, the School Board clarified that the standards do not dictate how teachers teach, but rather they define what students need to learn. The resolution confirms the Board's belief that "the CCSS are a set of consistent, high-quality academic goals in English/language arts (ELA) and mathematics" that "create consistent learning goals for all students regardless of where they live or go to school, assuring parents that their children are learning the same rigorous academic standards as other students across Florida and across the country."
Signed copies of the resolution will be sent to Governor Rick Scott and to each member of the Pasco County Legislative Delegation. Click here to view the resolution.
Navigation
Five Most Recent...
News Articles
Press Links